WASHINGTON, DC — Saturday's star-studded, security heavy, anti-gun March for Our Lives demonstration in the streets of the nation's capital displayed a host of anti-Trump and anti-gun protest signs. The following are 21 photos highlighting the event.
Several streets were blocked off leading to a stretch of Pennsylvania Avenue loaded with thousands upon thousands of people. Many bore signs that touched on fatal school shooting incidents, while others called for gun bans – and one small sign spotted called for more mental health awareness.
Also flanking the hoardes stacked along the road were people registering them to vote. One estimate put those registering voters in the hundreds.
The event hosted several celebrities, including Miley Cyrus and Demi Lovato. Also participating in the event were some of the Parkland, Florida school shooting victims who advocated for more gun control.
Following are twenty-one photos of the event, along with descriptions from the writers who snapped the shots: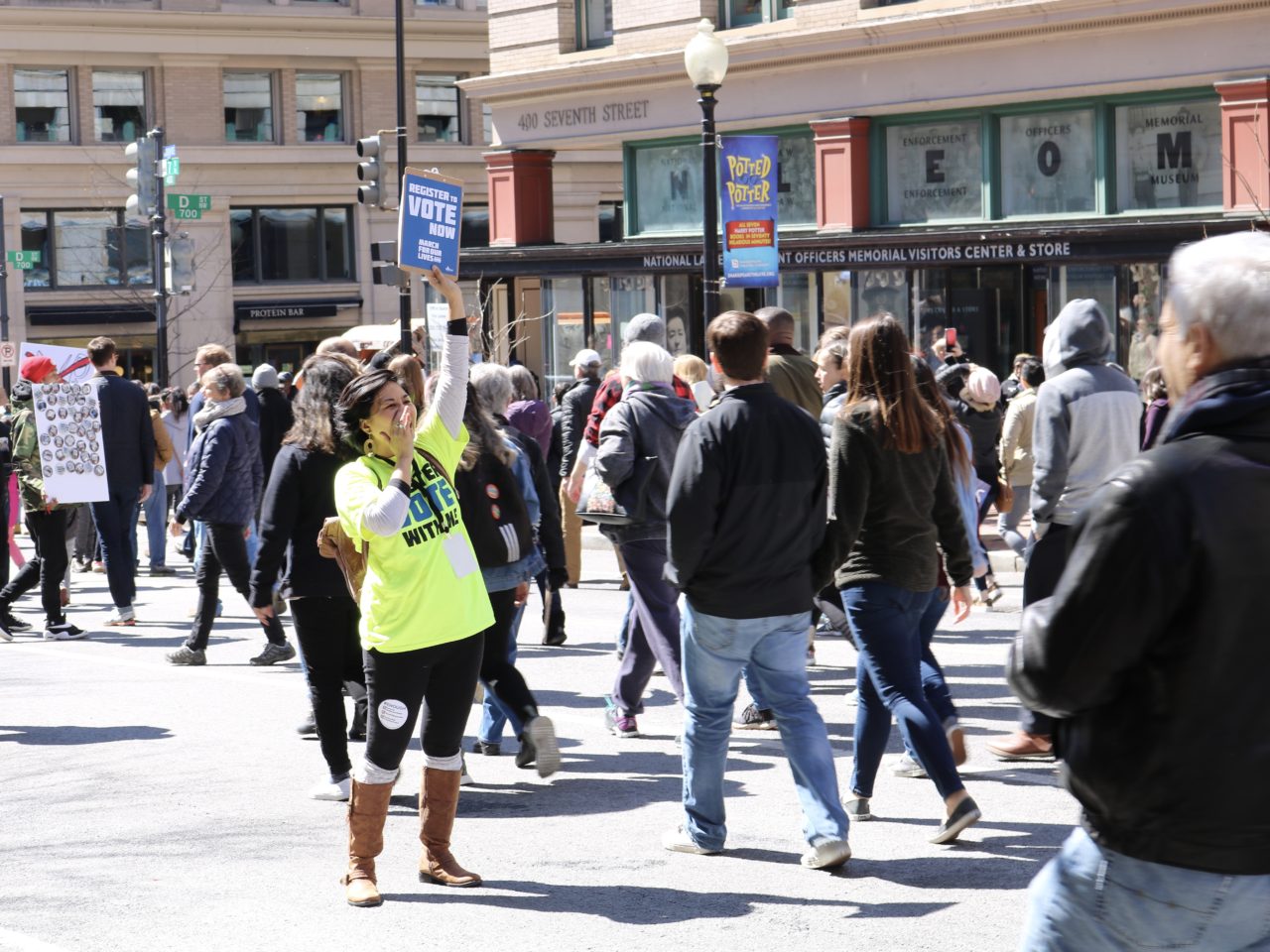 One of the hundreds of people registering voters at the "March for Our Lives" anti-gun program in Washington, DC (Credit: Michelle Moons/Breitbart News)
Penny Starr and Katherine Rodriguez also contributed to this Breitbart photo essay.