Facebook has rejected an advertisement by a Catholic college for an online theology program, declaring that the ad contained "shocking, sensational, or excessively violent content" because of the image of a medieval crucifix.
On Good Friday, the Franciscan University of Steubenville tried to publish a series of Facebook advertisements for an online program in theology, catechetics, and evangelization. The copy for one of the ads included an image of the San Damiano cross, a medieval icon depicting Christ crucified, which is associated with the Franciscan order, which runs the college.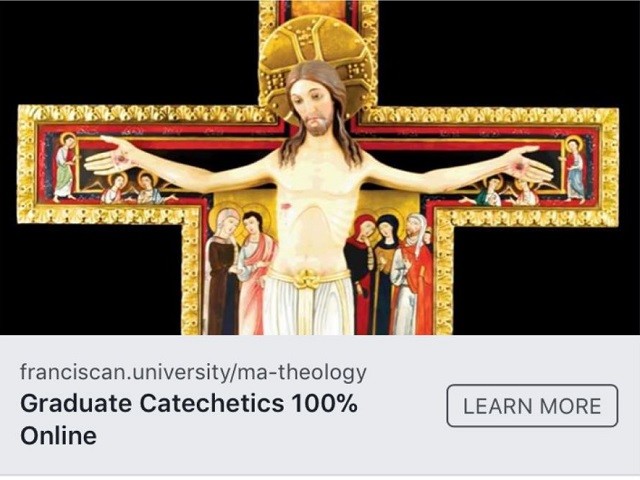 According to the university's web communications director, Tom Crowe, Facebook rejected the ad, stating: "Your image, video thumbnail or video can't contain shocking, sensational, or excessively violent content."
The original 12th-century San Damiano cross, located at the Basilica of St. Clare in Assisi, Italy, is famous for its association with Saint Francis of Assisi and the order he founded. In the year 1206, Francis was praying before this image, which at the time was hanging in the church of San Damiano, when he is said to have received the commission from Jesus to "rebuild my Church."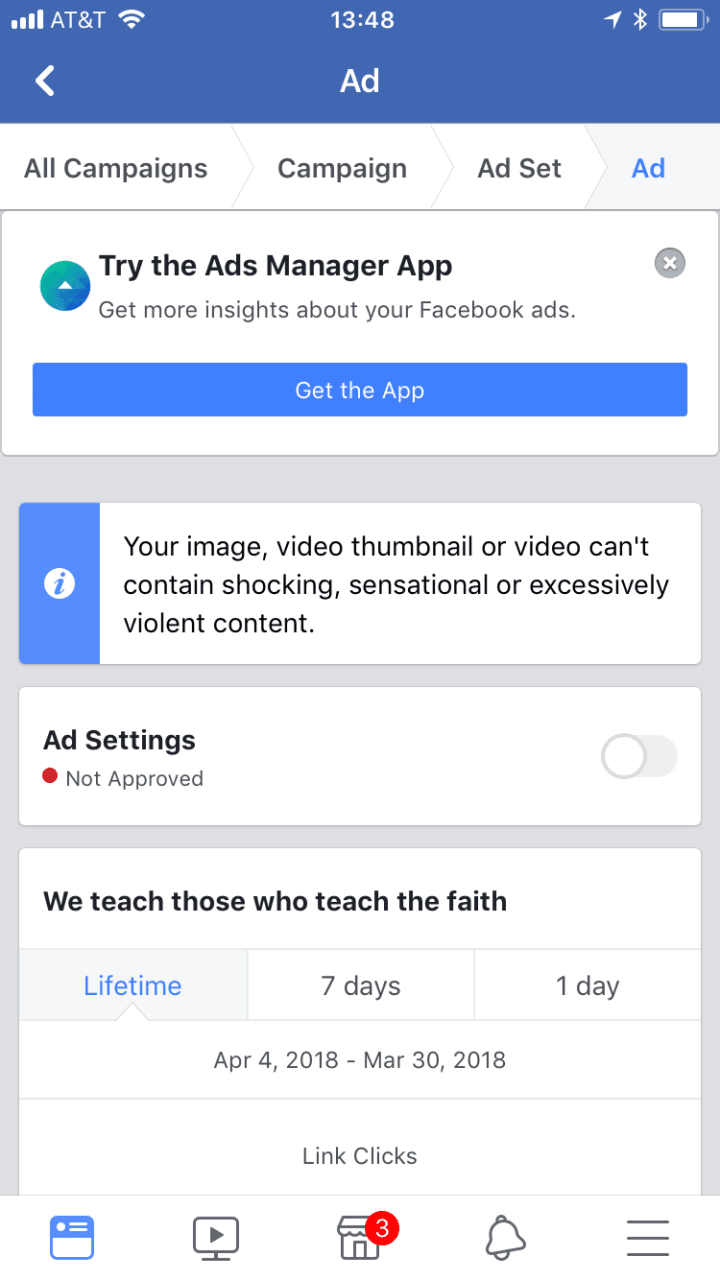 In an email to The College Fix, Crowe said that Facebook had rejected the university's ads before, but not because the content was too "violent." The reason given was simply because they contained too much text: "Facebook only allows 20 percent of an image used in an ad to be covered with words and rejects images with more than that."
Crowe said this was "the first time an image of Christ crucified has been rejected" by Facebook when the university submitted a design like this.
In his blog post, Crowe noted the irony of Facebook's rejection of an image of Christ crucified on Good Friday, the day when Christians commemorate his crucifixion and death. Christ was "despised and rejected of man," Crowe observed.
The image is indeed "too shocking, too sensational" in a theological sense, which made the timing of Facebook's rejection "so poignant," he said.
Facebook "couldn't have fulfilled the Scriptures better if they tried, and that, more than anything else, is what I tried to convey in my quick blog post about it on Friday," he said in his email. "It really isn't a matter of religious bigotry, in my opinion, it's one of the world, in its ignorance and self-importance, with its sense of how God ought to act, being shocked and disgusted by how God does, in fact, act."
One of the professors from Franciscan University, Benjamin Wiker, told The College Fix there was "no way" that this happened by accident. He did, however, thank Facebook rhetorically "for the free advertising" for the university by flagrantly rejecting an ad on religious grounds.
Wiker said that the rejection of the ad was consistent with Facebook behavior, citing a blogger who runs the website Passion of Christ who had an ad rejected by Facebook because it contained images from Christ's passion.
Follow Thomas D. Williams on Twitter Follow @tdwilliamsrome