WASHINGTON, DC — Explicit calls for open borders and the abolition of immigration enforcement, once on the fringes of the immigration debate, were widely on display at MoveOn.org's "Families Belong Together" rally and march in Washington, DC, Saturday, along with attendees from various far-left socialist organizations.
As can be seen in Breitbart News footage, a healthy contingent from the Party for Socialism and Liberation, a San Francisco-based Marxist-Leninist communist party were on hand as chants of "no more ICE" and "abolish ICE" echoed both during the official rally and the march that followed:
Also present with makeshift booths calling for a total end to immigration enforcement were the Social Workers Party, and the International Socialist Organization, both from the opposing Trotskyist wing of the communist movement, and the National Lawyer's Guild, a leftist lawyers' group with strong links to communism dating back to its founding in the 1930s: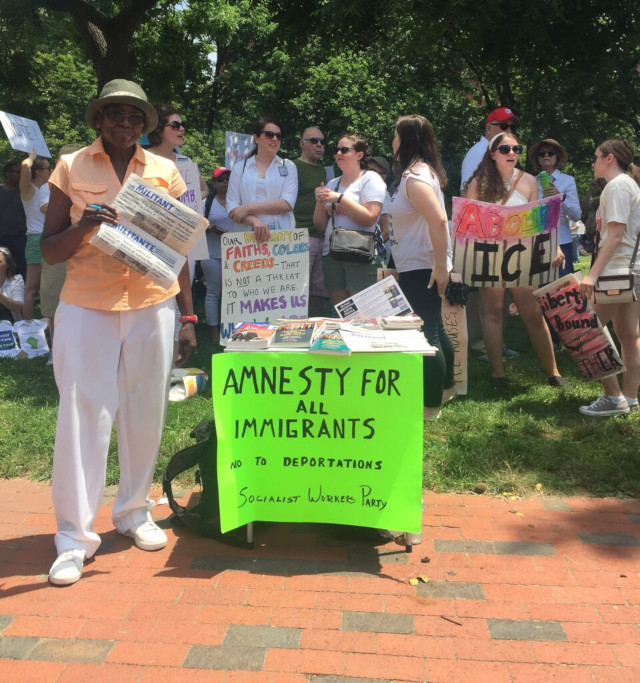 Despite its continued unpopularity, even among Democrats, the last weeks have seen a wider Democratic embrace of the campaign to dismantle U.S. Immigration and Customs Enforcement. For example, Sen. Kristen Gillibrand (D-NY) endorsed ending the agency responsible for deportations on Thursday and newly-minted Democratic star Alexandria Ocasio-Cortez rode support for the policy to an upset victory over House Democratic Caucus Chairman Joe Crowley (D-NY) on Tuesday.
Other protesters at Saturday's march carried signs equating Republicans with the Nazi Party and enforcing immigration laws with the holocaust: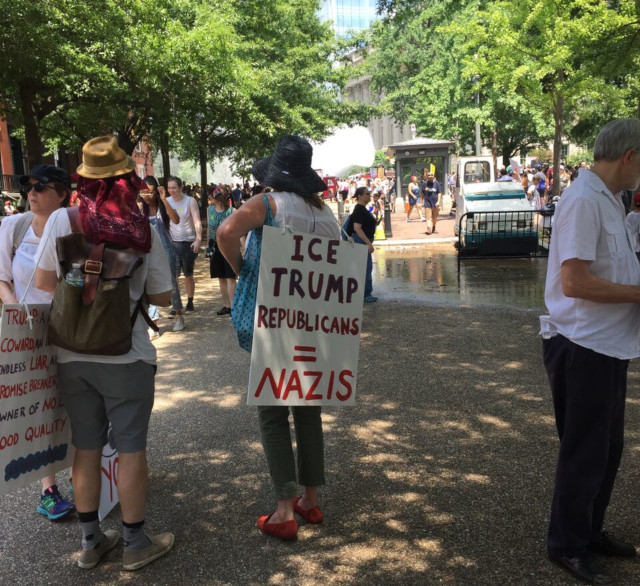 Many of the chants in the crowd and the signs carried indicated not a concern over the separation or detention of families, but the very existence of national borders: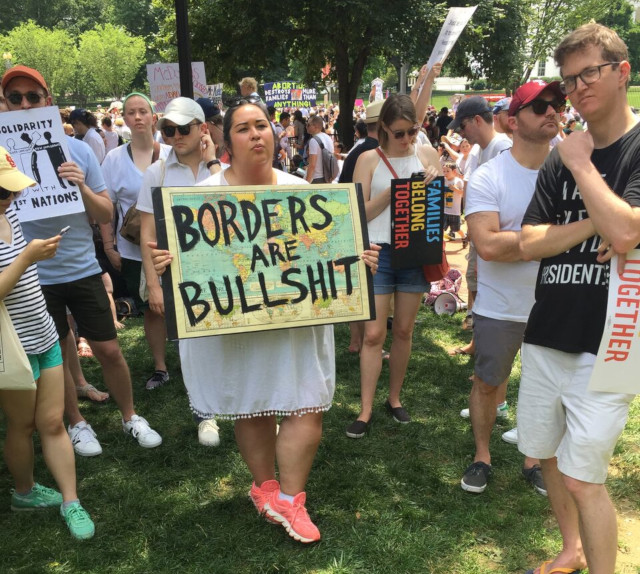 Others took a more humorous — if somewhat telling — approach: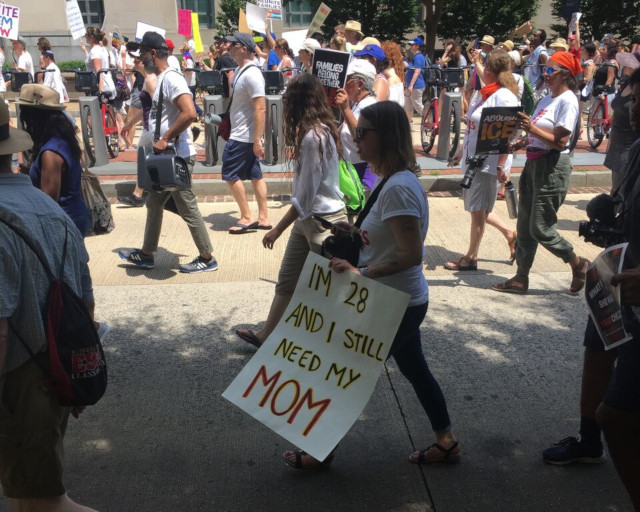 And then there were these guys: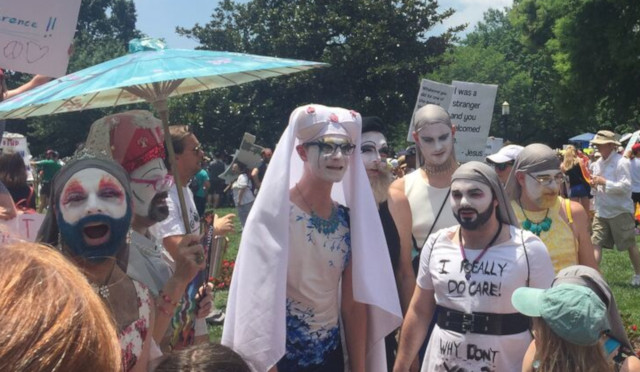 The march took place in conjunction with similar marches in other major cities including New York City and Chicago. Similar explicitly open borders rhetoric and far-left presence could be seen at these events:
🌹 Abolish profit
🌹 Abolish prisons
🌹 Abolish cash bail
🌹 Abolish borders#AbolishICE pic.twitter.com/TCFIZqzJrU

— New York City DSA 🌹 (@nycDSA) June 29, 2018