American jobless claims have dropped to a historic low thanks to President Trump's booming "America First" economy.
The number of Americans claiming unemployment has now dropped to the lowest level as of last week since December 1969, the Bureau of Labor Statistics reports. Jobless claims decreased by 8,000 to 207,000 as of July 14.
This translates to the shortest unemployment lines in the United States since 1969. Trump's tight labor market economy has secured higher wages for a number of blue collar sectors for American workers as employers and businesses compete for employees.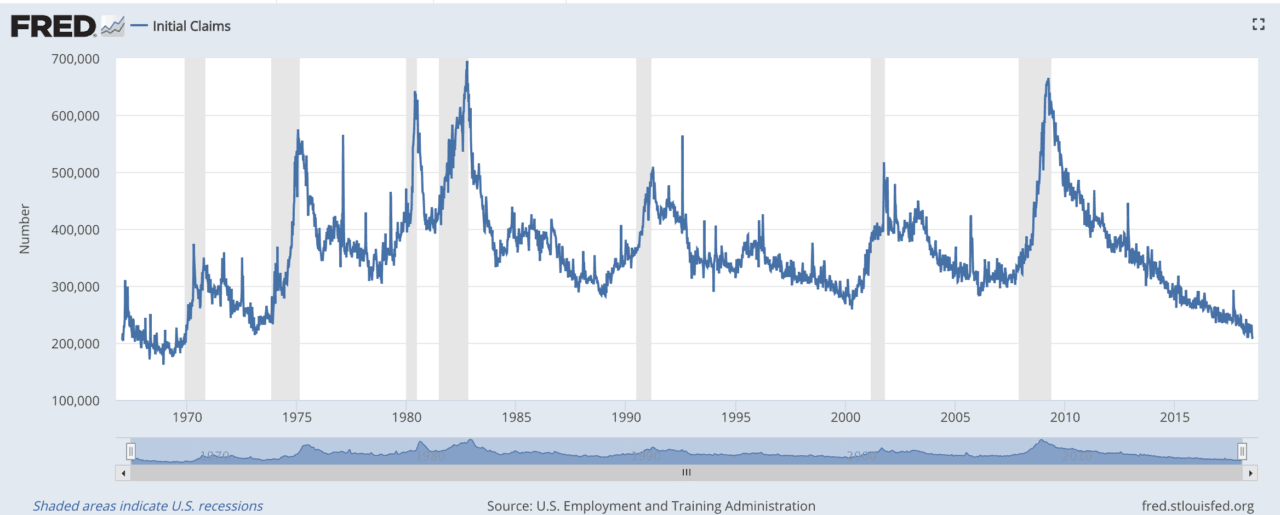 As Breitbart News reported, job growth for native-born Americans has remained steady over the last couple of months. Meanwhile, as illegal immigration falls, job growth for foreign-born workers has begun to drop, welcome news for native workers who will face less competition for employment.
In Trump's tightened labor market, there has been history-making wage growth for American workers in the construction industry, the garment industry, for workers employed at small businesses, black Americans, and restaurant workers. Most recently, older retirees have also re-entered the workforce for high-paying jobs.
The tight labor market has also secured higher wages for overtime workers and high-paying, coveted white-collar jobs for American teenagers. Most recently, Breitbart News reported that the construction industry has had to recruit women to take jobs at higher wages rather than hiring illegal aliens. A Chick-Fil-A in California has even raised wages to $18 an hour to retain workers.
John Binder is a reporter for Breitbart News. Follow him on Twitter at @JxhnBinder.