The final leg of Breitbart editor Milo Yiannopoulos's Dangerous Faggot Tour commences tonight at Texas Tech in Lubbock, TX, after which it will travel across the east and west coasts, stopping at a wide range of schools including Yale, Vanderbilt, and Stanford.
Additional dates are being added all the time. 
The Dangerous Faggot Tour, which will continue until February, has a multi-million dollar budget and is set to be even more spectacularly triggering than before. It will travel the country in a fabulous new tour bus with Milo's face painted on the side.
That's right, the faggot has his own tour bus.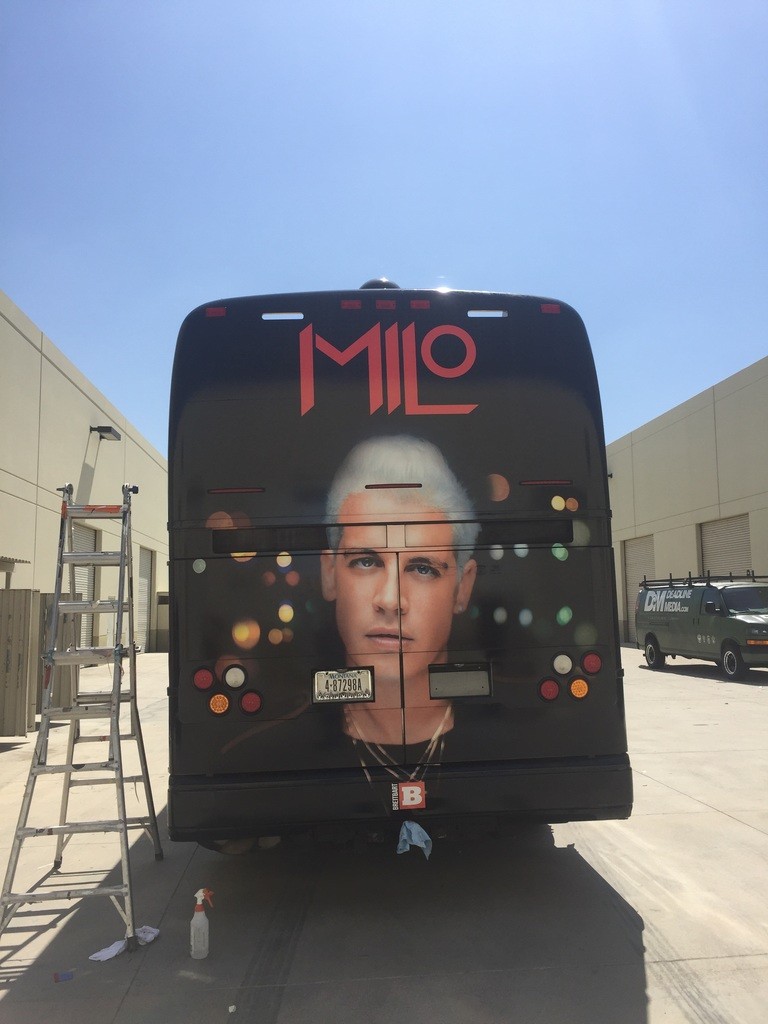 The first leg of Milo's tour, which took place earlier this year, made headlines across the media after a series of hysterical protests by deranged and tearful campus activists, who unsuccessfully attempted to steal the show. ("I hate to share attention," Milo told Breitbart. "But sometimes it's for the greater good.")
There was DePaul University, where two Black Lives Matter activists stormed the stage, forcibly seized the microphone, and threatened to assault Milo, all whilst a dozen security guards (that Breitbart were forced to pay for) refused to intervene as per college administrators' orders.
The university's Facebook page rating plummeted to the lowest possible 1.1 stars out of five afterwards, before DePaul hid the ratings section entirely. The controversy led to the premature resignation of DePaul's President, and Milo was banned from ever returning to the campus.
Then there was the time when feminists and Black Lives Matter supporters interrupted the event at Rutgers University, smearing themselves with fake blood and screaming "Black Lives Matter", while the audience responded with cries of "Trump!"
And of course, there was the infamous occasion when a grotesque feminist at UMass took it upon herself to flail her arms and scream at Milo and his co-panelists. The internet would dub the activist "Trigglypuff," turning her into one of the year's hottest memes.
Campus crazies attempted to block venue entrances, safe space therapy sessions were held for triggered students, and students are already planning their next protests. The first half of the Dangerous Faggot Tour was a series of spectacular occasions, and the second half looks set to be even bigger, edgier, and crazier. Take a look at the tour dates and see if the Dangerous Faggot will be visiting a campus near you.
Charlie Nash is a reporter for Breitbart Tech. You can follow him on Twitter @MrNashington or like his page at Facebook.