Coming in as a replacement for starter Landry Jones who injured his left ankle on the third series of the game, QB Ben Roethlisberger led the Pittsburgh Steelers to a 30-9 victory in Sunday's campaign against the Browns.
ESPN reported that the veteran field general passed for 379 yards, breaking Vikings' quarterback Wade Wilson's record of 374 for best regular-season quarterback relief performance.
Last week Roethlisberger suffered a mid-foot sprain and was forced to leave the game. Jones's injury prompted the Steelers to re-enlist Big Ben as Sunday's quaterback, despite his limited ability getting ready for this week's contest. According to Inside the Locker Room on Steelers.com, he spent most of the week treating his foot, took few reps, had no helmet-to-helmet contact, with limited game preparation.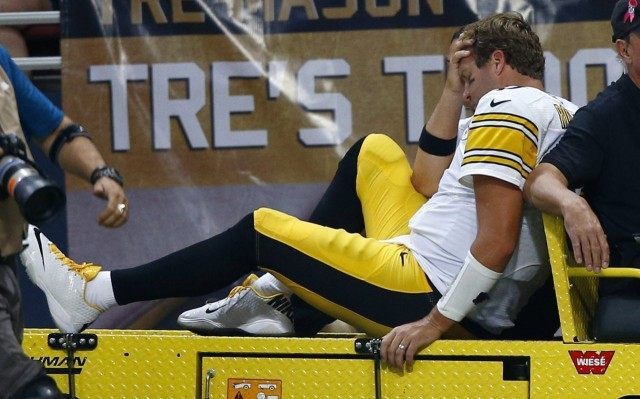 When asked, "Where does this game rank in surprising you?" the future a Hall of Famer replied, "I drank a lot of milk."
Roethlisberger added that "It kind of surprised me and everyone else because I was in a boot. On Monday, my foot was basically black and blue. It's more than just me. It's the training staff – John Norwig and the doctors and everyone. We were tireless in our rehab and trying to get ready.
Steelers defensive end Cameron Heyward seemed impressed with Roethlisberger's game time heroics, saying that he was a "heckuva guy.… When we needed him, he stepped up.… I wouldn't have had any other quarterback out there."