The Twitter account for Indianapolis Colts owner Jim Irsay was briefly trending on Thursday when fans suddenly found a porn photo tweeted out on the feed. The explicit photo was soon deleted and Irsay told fans that his Twitter was "hacked."
Early on Thursday, a full nude photo of a porn star popped up on Irsay's Twitter feed. According to Deadspin, the photo was of adult film actress Anette Dawn: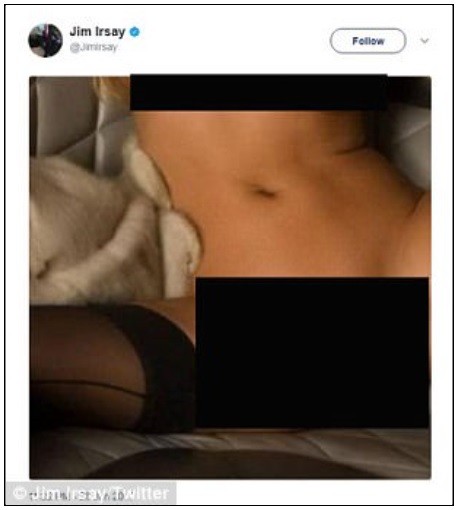 The photo that appeared on Irsay's Twitter is a cropped image from a photo shoot featuring the porn star sitting nude in what might seems to be a limousine.
The tweet was deleted about an hour after it was released, the Daily Mail said.
After the deletion, a blank tweet addressed to multiple local Indianapolis reporters, news stations and the Indiana Pacers was sent out.
Following the deletion, Irsay also issued followers a warning. "I've been hacked! Be careful out there," the tweet read.
The Colts owner, who bought the team in 1997, has not released any further statement on the pornographic photo.
Since Irsay has owned the team, the Colts have reached the Super Bowl twice and have reached the playoffs every year between 2002 and 2010, missing only one year since 1999.
Follow Warner Todd Huston on Twitter @warnerthuston or email the author at igcolonel@hotmail.com.