In a move reminiscent of UC Irvine's crackdown on their chapter of the College Republicans, the University of West Florida has disabled the College Republicans group for not attending a compulsory workshop, of which notification was given only a few hours before, and for not submitting the necessary renewal documentation on time, even though they sent their application half an hour before the deadline.
The UWF College Republicans were sent an email on September 1st, informing them that a representative of their organization must be present at one of the university's Student Organization Leadership Development (SOLD) workshops, in order to remain as an official campus society. However, the last of the workshops was due to take place only hours after the email was sent out to the College Republicans board members. Due to the short notice and multiple conflicts with either work or class times, no one from the group who was able to attend.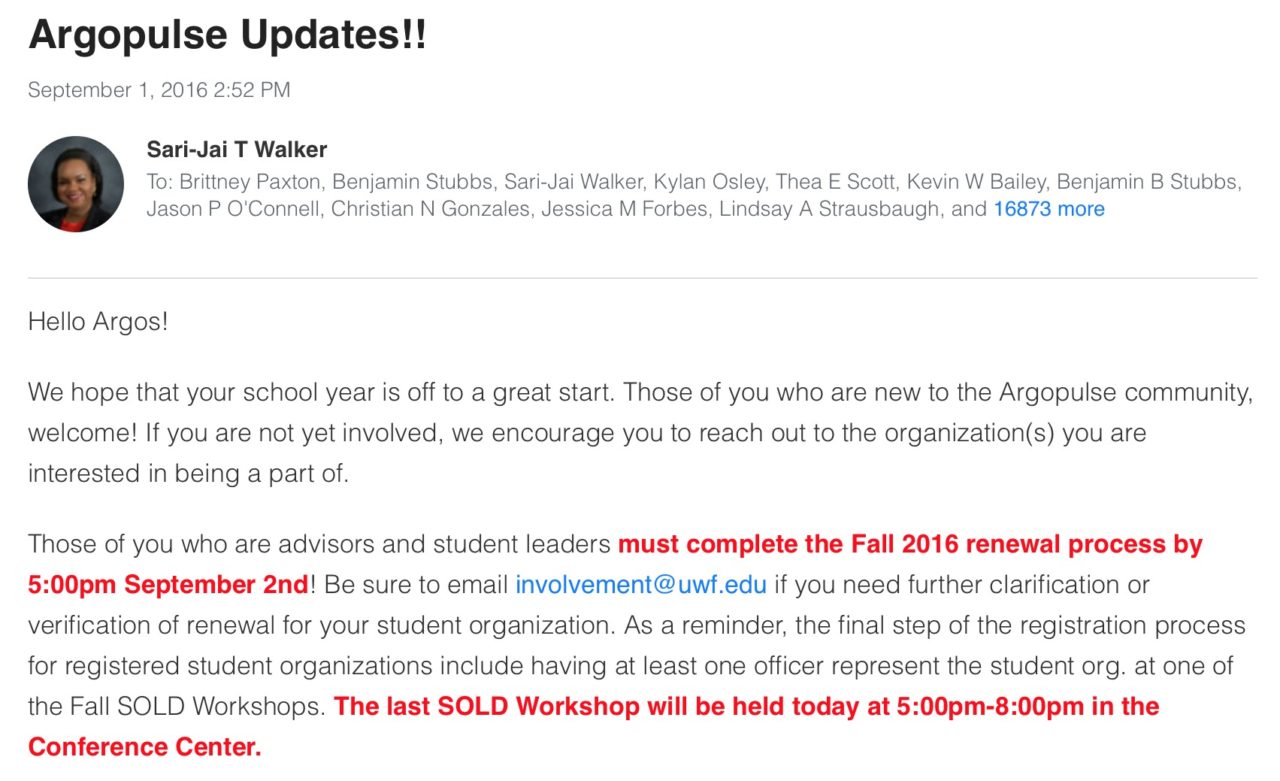 Charlotte Davis, the UWF College Republicans President, was also required to submit paperwork to the university before 5PM on September 2nd. A confirmation email provided to Breitbart News confirm that the form was submitted to the university by 4:32 that day, before the deadline had passed.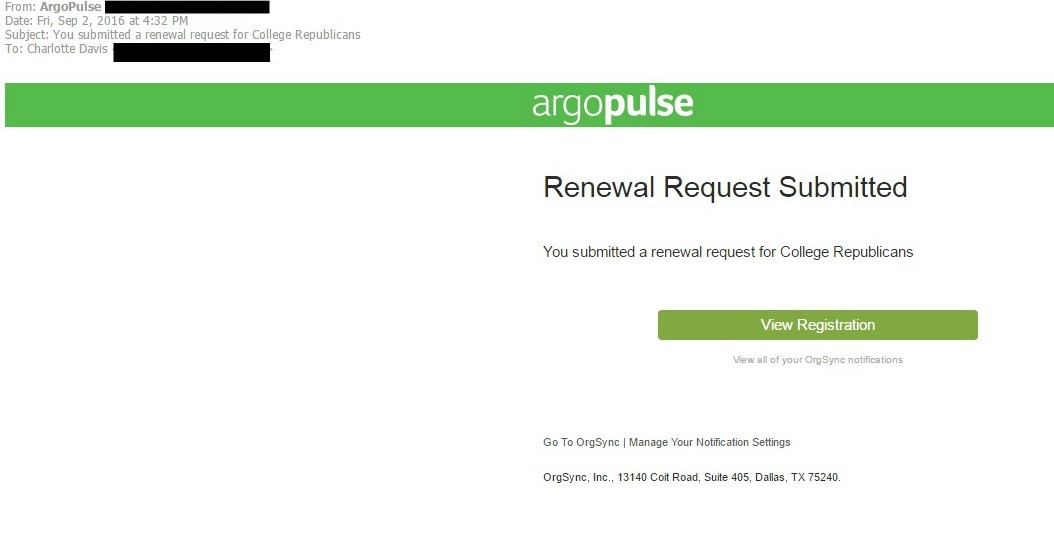 Davis discussed the situation the next day with the UWF Director of Student Involvement, Ben Stubbs. She says she was told that because it was the second year that the group has had to face the Campus Collaboration Board (CCB), there was "a very great chance that the organization would not be reinstated." In response, Davis told Stubbs that she understood the administration's decision in regards to the previous president's failure to file the paperwork, but noted that she had filed everything correctly.
"After I explained how inexplicably difficult his office had made the re-registration process for my club, the Director of Student Involvement, Ben Stubbs, told me, 'Well it seems that your organization needs better leadership since clearly the workshop was not of importance to you or your officers,'" Davis told Breitbart News. 
Even though the College Republicans had complied with the demands of UWF to the best of their abilities, they were suspended on September 2nd with immediate effect, for "failure to complete online renewal before 5:00pm on 09/02/16 and failure to attend 1 SOLD Workshop."
Davis told Breitbart News that "the university practically gave us no notice of this workshop but made it a mandatory requirement for our re-registration. The only email we received about this event was just two hours before the workshop started."
"If it was so critical to attend, we definitely should have gotten better notice so we could make plans to attend," she said. "I don't think that Mr. Stubbs would have told us that we needed better leadership if we had been the College Democrats. On every administrative level, Student Involvement administration has been uncooperative and has unjustifiably made it difficult for us to re-register as a campus organization."
"It feels like the administration was purposefully perverse to ensure that College Republicans would not be allowed to be an organization on campus but in a slippery way that wouldn't appear like outright political discrimination," Davis claimed. "All we want is to be treated fairly, to be treated just like any other club on campus. I would like nothing more than to have my club fairly reinstated. We will continue, however, to fight for our first and fourteenth amendment rights on campus. We will continue this fight. We will be sure that our voices are heard. The administration will know that we will be treated equally irrespective of our political affiliation."
The appeals process was also mired with issues for the College Republicans. On September 9th, Davis, along with Vice President Jared Coker, attended the appeals meeting which they had applied for 2 days prior. After waiting for 15 minutes in what they thought was the correct room, Davis claims an administrator informed them that she had put them in the wrong office, then proceeded to escort them to the designated meeting area, where they were forced to wait another 10 minutes before they could see the Appeals Board.
UWF College Republicans were informed on Wednesday that their appeal was denied. At this time, UWF CR are unregistered for the rest of the Fall 2016 semester and are unable to plan events, hold meetings, or function in any capacity until such time as they are restored as organization. The rejection letter notes that "student organizations that fail to complete the renewal process within one academic year of disabling will result in deletion of the organisation and loss of … recognition. The organization will be deleted… and must follow all new student organization procedures to be reinstated."
Cade Marsh, the State Chairman of the Florida Federation of College Republicans, was informed of the situation and told Breitbart News that he was "incredibly disappointed with the UWF Student Involvement personnel. Regardless of their own personal bias and political beliefs, their job is to encourage free thinking students to become active and engaged on their campus. Instead, their decision to disenfranchise College Republicans on campus via overwhelming bureaucracy and selective enforcement of the rules is demeaning and belittling at best, and downright criminal at worst."
"As a student leader and conservative myself, this is far from the first time we've run into problems like this. Our job is to lead the discussion on campus, to push back against the carefully cultivated atmosphere of apathy present in university classrooms, and spark a new wave of civic engagement among an otherwise ignored and un-engaged generation. It seems UWF's administration has lost sight of that ,and I am calling upon them to restore the College Republicans at UWF immediately."
Breitbart News has reached out to UWF for comment.
Jack Hadfield is a student at the University of Warwick and a regular contributor to Breitbart Tech. You can follow him on Twitter @ToryBastard_ or email him at jack@yiannopoulos.net.