Another victim of the May flooding disaster has now been identified as 42 year old William Randall Charba.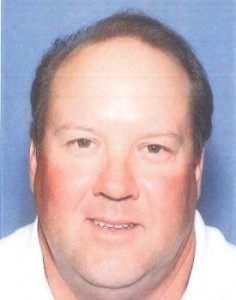 Charba, along with his wife and son, were killed in the flood on the Blanco River on May 23rd. His body was pulled from a tangle of debris on Saturday.
Charba was one of the 28 people killed in last months disastrous flooding, with only Charba's son, six-year-old William, and four-year-old Leighton McComb still unaccounted for. The families vow to continue to the search, and have been supporting volunteer groups as they work through the floodplain for miles along each side of the river.
The Charbas were with a group of friends from Corpus Christi visiting a vacation home for Memorial Day weekend when the Saturday night deluge struck. One neighbor remembers them pulling in yard furniture, and even moving a Suburban away from the house, and slightly uphill. When daylight came on Sunday morning, the vehicle was still there, but the house was gone.
On Tuesday, two members of the NBA's San Antonio Spurs traveled to Wimberley to meet volunteers involved in the cleanup there, help out with some lifting, and to say thanks to those who are helping.  Danny Green and Kyle Anderson met residents and took pictures.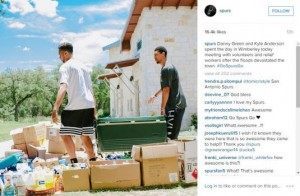 Milford is a news contributor to Breitbart Texas. You can follow him on Facebook.