The North Carolina Tar Heels scored to pull within a touchdown and a two-point conversion of the Clemson Tigers, 45-37, with just over a minute remaining in the game. The Tar Heels attempted an onside kick and recovered the ball, only to have it waived off for a questionable offsides on the Tar Heels. In the replay, it appeared that all Tar Heels players were on the correct side of the ball as it was being kicked.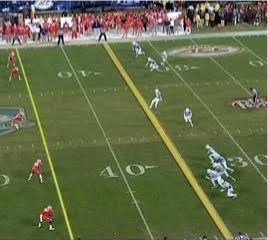 Clemson was able to hang on for the win, finishing the season 13-0, winning the ACC title and is now set to enter the College Football Playoff as the number one seed.
Follow Trent Baker on Twitter @MagnifiTrent.