Las imágenes de vigilancia del gobierno estadounidense filtradas, obtenidas exclusivamente por Breitbart Texas, muestran a contrabandistas de cárteles mexicanos armados, que cruzan la frontera entre Estados Unidos y México y entran en Arizona. La Patrulla Fronteriza confirmó oficialmente la autenticidad de las imágenes en una entrevista exclusiva. Breitbart Texas acordó redactar porciones de las imágenes de modo que las localizaciones exactas de las cámaras secretas de la agencia policial fronteriza no sean reveladas. Las imágenes fueron tomadas en el último mes.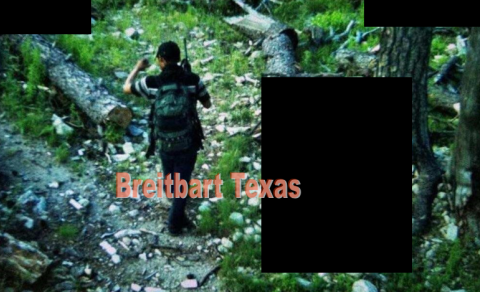 Las imágenes fueron tomadas en un área del sector de Tucson, en las montañas Huachuca. La región está controlada por una organización criminal transnacional conocida como Los Salazar. El cártel regional está alineado con la Federación de Sinaloa. Otros grupos criminales en la Federación de Sinaloa están en guerra contra Los Salazar y esto se manifiesta en esta porción de Arizona, convirtiéndola en un campo de batalla. Los otros grupos envían "equipos de operativos" al territorio de contrabando de Los Salazar que intentan robar sus cargas de drogas en suelo estadounidense. El área no sólo está llena de contrabandistas de cárteles mexicanos, sino que hay otros grupos de cárteles que están presentes y pandillas de prisión de Estados Unidos y otras pandillas, que acechan la zona para robar cargas de drogas también. Dichos grupos consisten en criminales armados que intentan rasgar o robar cargas de droga del cártel mientras están en tránsito.
El jefe de la Patrulla Fronteriza del Sector de Tucson, Rudolfo Karisch, habló con Breitbart Texas sobre las imágenes y dijo: "Parecen ser auténticas organizaciones criminales que cruzan la frontera. Esto no es exclusivo de Arizona, hemos visto esto en otras partes del país y también a lo largo de la frontera suroeste. Cada vez que tenga mercancías ilícitas cruzando la frontera, tendrá criminales tratando de proteger esas mercancías – tanto de la policía como de otros malos".
El agente en jefe Karisch continuó: "Reconocemos que estas organizaciones criminales representan una amenaza tanto para Estados Unidos como para la seguridad internacional. El trabajo de seguridad fronteriza es peligroso. Nos ocupamos de criminales transnacionales, miembros de pandillas y otras amenazas. Ellos están tratando de transportar su producto por ahí sin encontrarse con público".
Cuando se le preguntó acerca de la amenaza para el público en general de estos contrabandistas de cárteles armados, el agente en jefe respondió: "La frontera es un lugar peligroso, pero capacitamos y equipamos a nuestros agentes para responder y patrullar estas áreas. Estamos ahí para proteger a los estadounidenses que quieren utilizar estas tierras. Tenemos unidades de montaña y unidades móviles de aire que se despliegan regularmente. Quiero asegurar al público estadounidense que estamos ahí para protegerlos".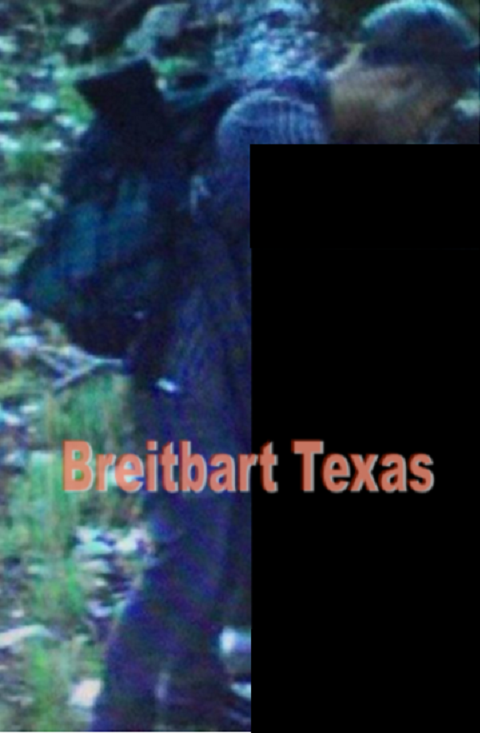 Ildefonso Ortiz es un galardonado periodista de Breitbart Texas. El es un co-fundador del proyecto Cartel Chronicles junto con Brando Darby y Stephen K. Bannon.  Puedes seguirlo en Twitter y en Facebook.
Brandon Darby es el director general y editor en jefe de Breitbart Texas. El  es managing director and editor-in-chief of Breitbart Texas. El es un co-fundador del proyecto Cartel Chronicles junto con Ildefonso Ortiz y Stephen K. Bannon.  Puedes seguirlo en Twitter y Facebook. Lo puedes contactar en bdarby@breitbart.com
Nota Editorial: Breitbart Texas decidió no publicar fotografías adicionales que nos fueron filtradas. Las imágenes contienen información que podría revelar los sitios donde se encuentran las cámaras secretas de vigilancia. Determinamos que publicar dichas imágenes pondría en riesgo los intentos de las autoridades de asegurar la frontera.