CIRCLEVILLE, Ohio — Massive crowds gathered for Ohio's Pumpkin Show flocked to shake hands with Republican vice presidential candidate Gov. Mike Pence as he campaigned in the critical swing state on Saturday.
Pence recognized the importance of the Buckeye state as he spoke from high atop a platform in the center of the festivities. Invoking the name of his running mate, Republican presidential nominee Donald Trump, Pence spoke to the crowd about election day, "its a day when Ohio can make America Great Again!"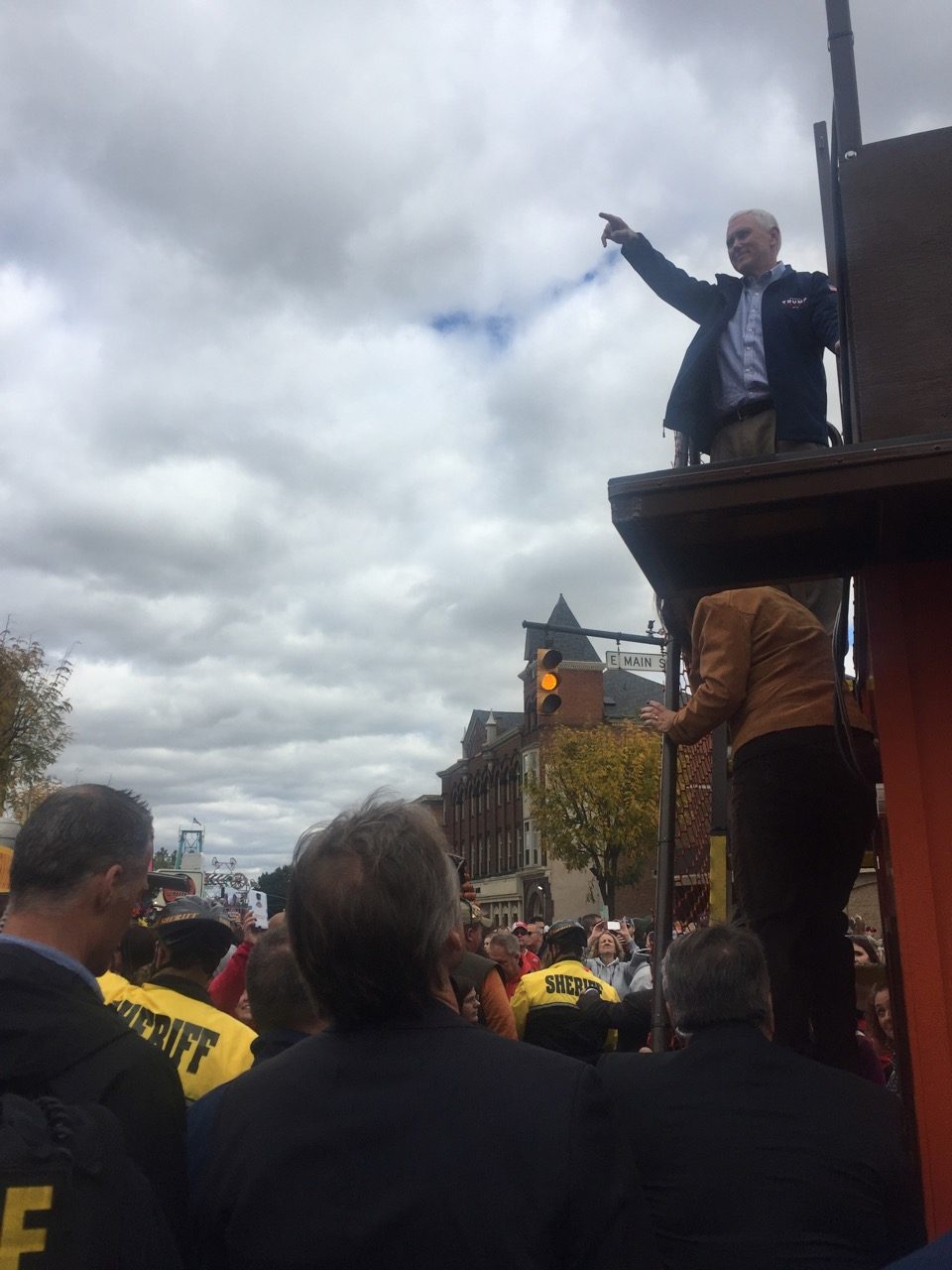 "I'm gonna be in Cleveland tonight with the next President of the United States of America Donald Trump. We will be back through Ohio again and often. Thank you for you warmth, your kindness and God bless you, have a great pumpkin show," Pence said to the crowd.
Lining the streets in hopes of shaking his hand, the audience cheered the governor. One man shouted, "Asian-Americans for Trump!" as he held two thumbs up in the air. Another woman in the crowd wore a big "Trump, I'm Deplorable and Proud 2016" campaign button.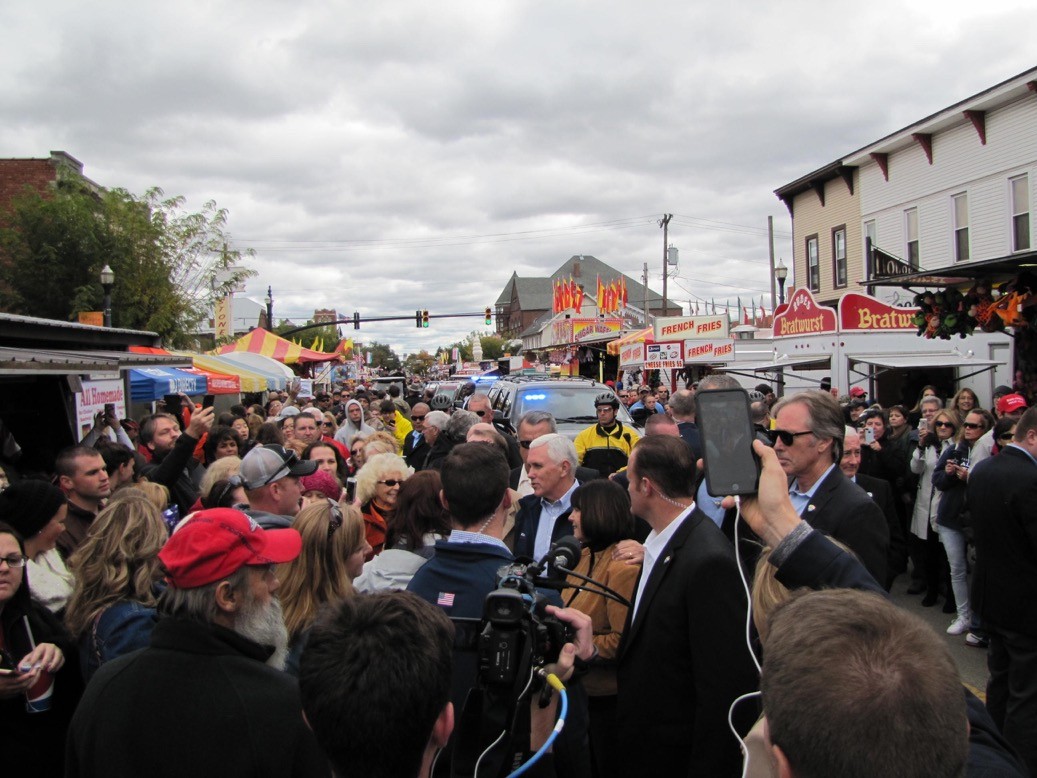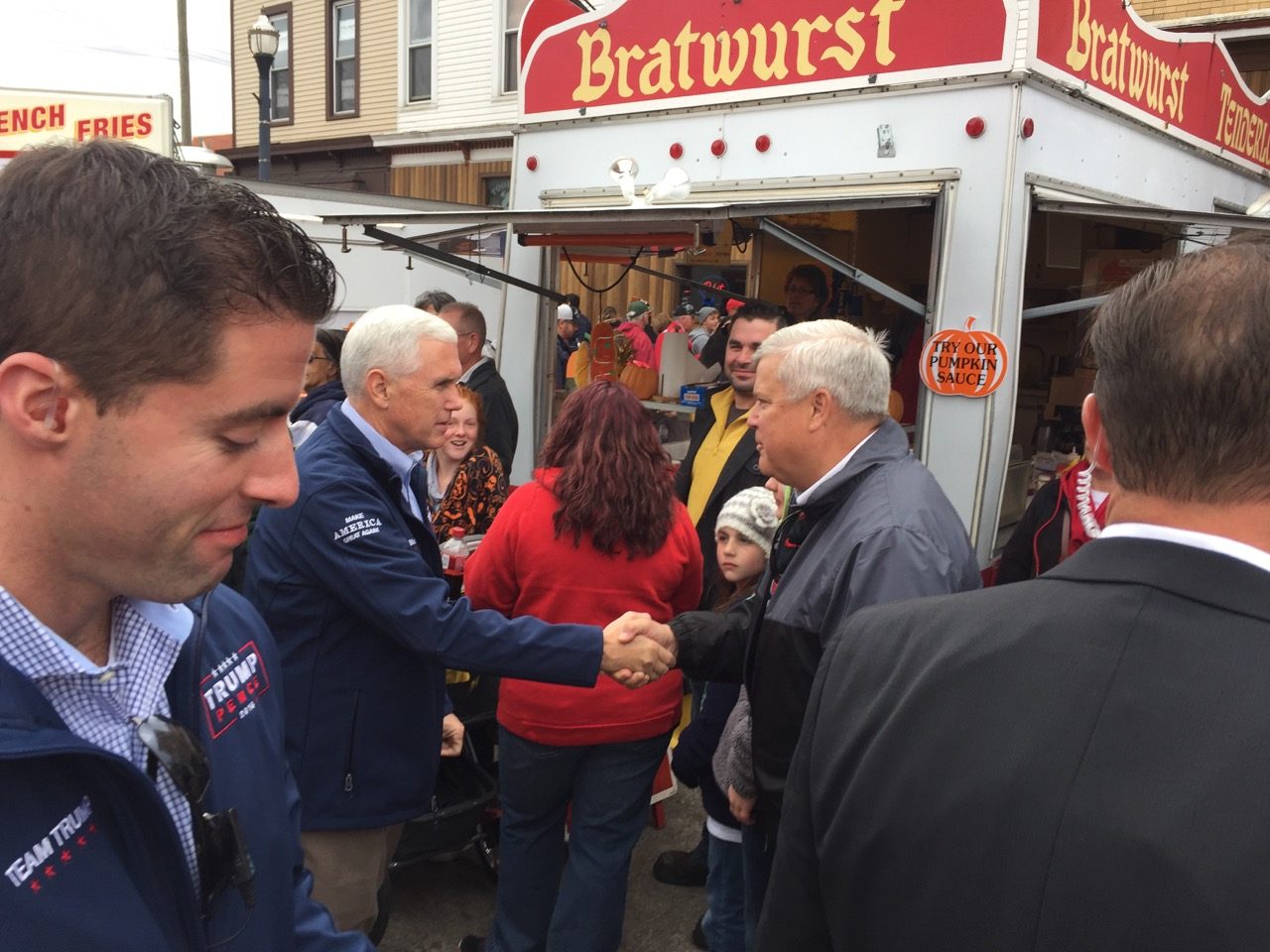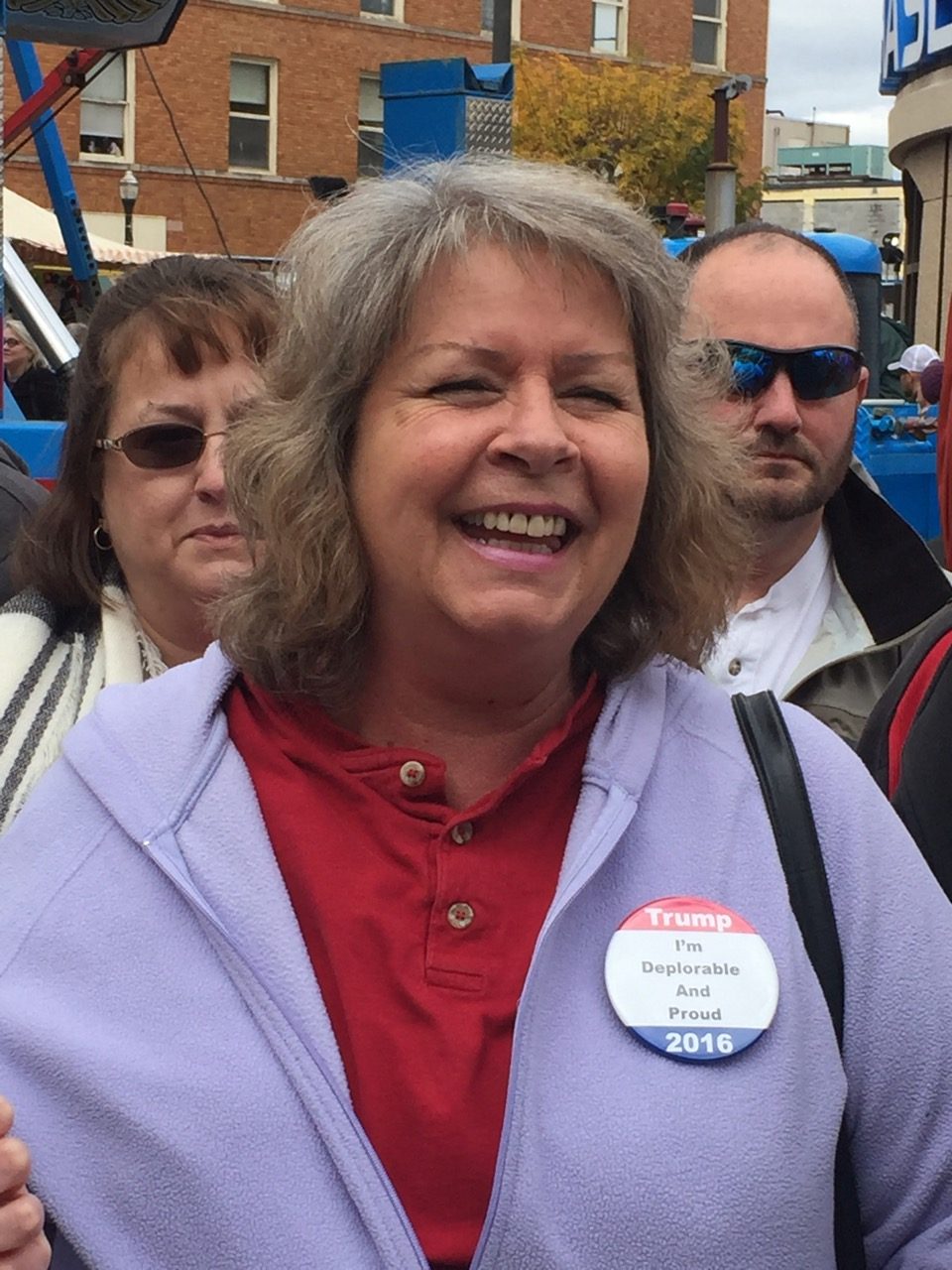 Gov. @mike_pence at the Pumpkin Show in Circleville, Ohio #Gettysberg pic.twitter.com/svQoFzF1E8

— Michelle Moons (@MichelleDiana) October 22, 2016
Just one person in the crowd help up a Clinton-Kaine sign.
The young girls shown meeting the governor in the above video came to the Pumpkin Show with their mother and grandmother. Grandmother Kym Salas told Breitbart News afterward, "My granddaughter is 4 years old and was very excited to meet future Vice President Pence. Even at 4 years old she knows who the right man for the job is, although she refers to Mr. Trump as the man with the funny hair, she says he looks like a nice man."
Salas then turned to describe her support for Trump, saying "I am able to wade through the… dog and pony show that Hillary puts on. I encourage my coworkers and friends to not take everything they hear and see at face value and to not only vote but do some research and vote for the person they would hire to work for their children's future. Several have changed from third party to Trump."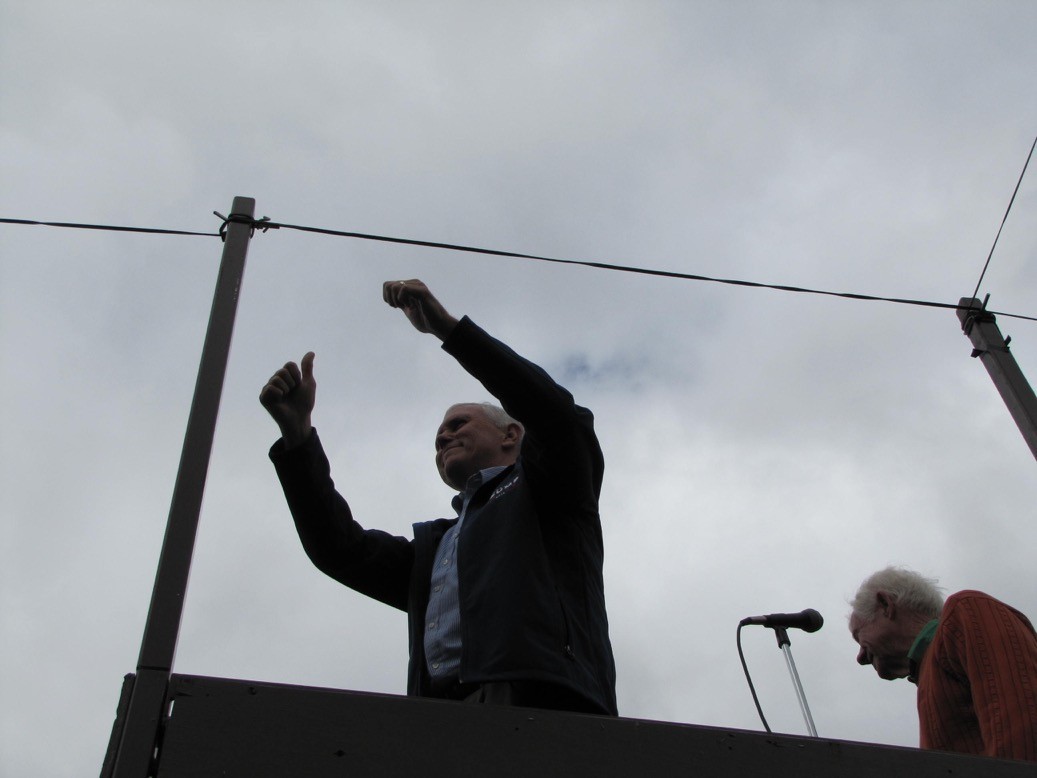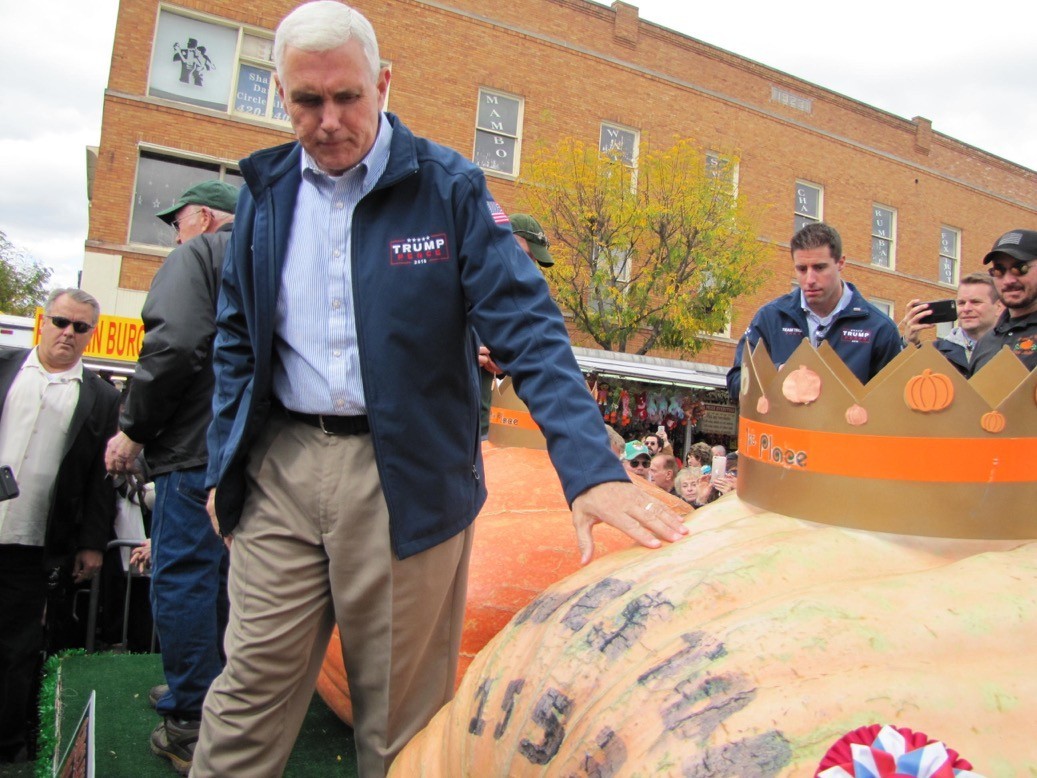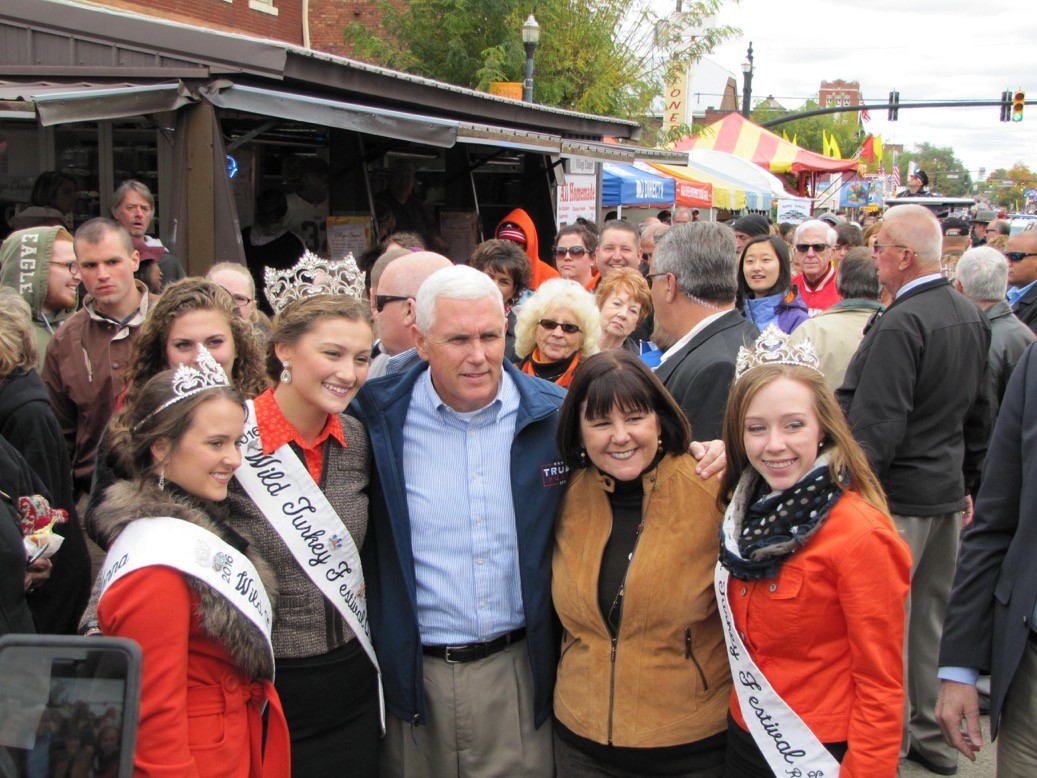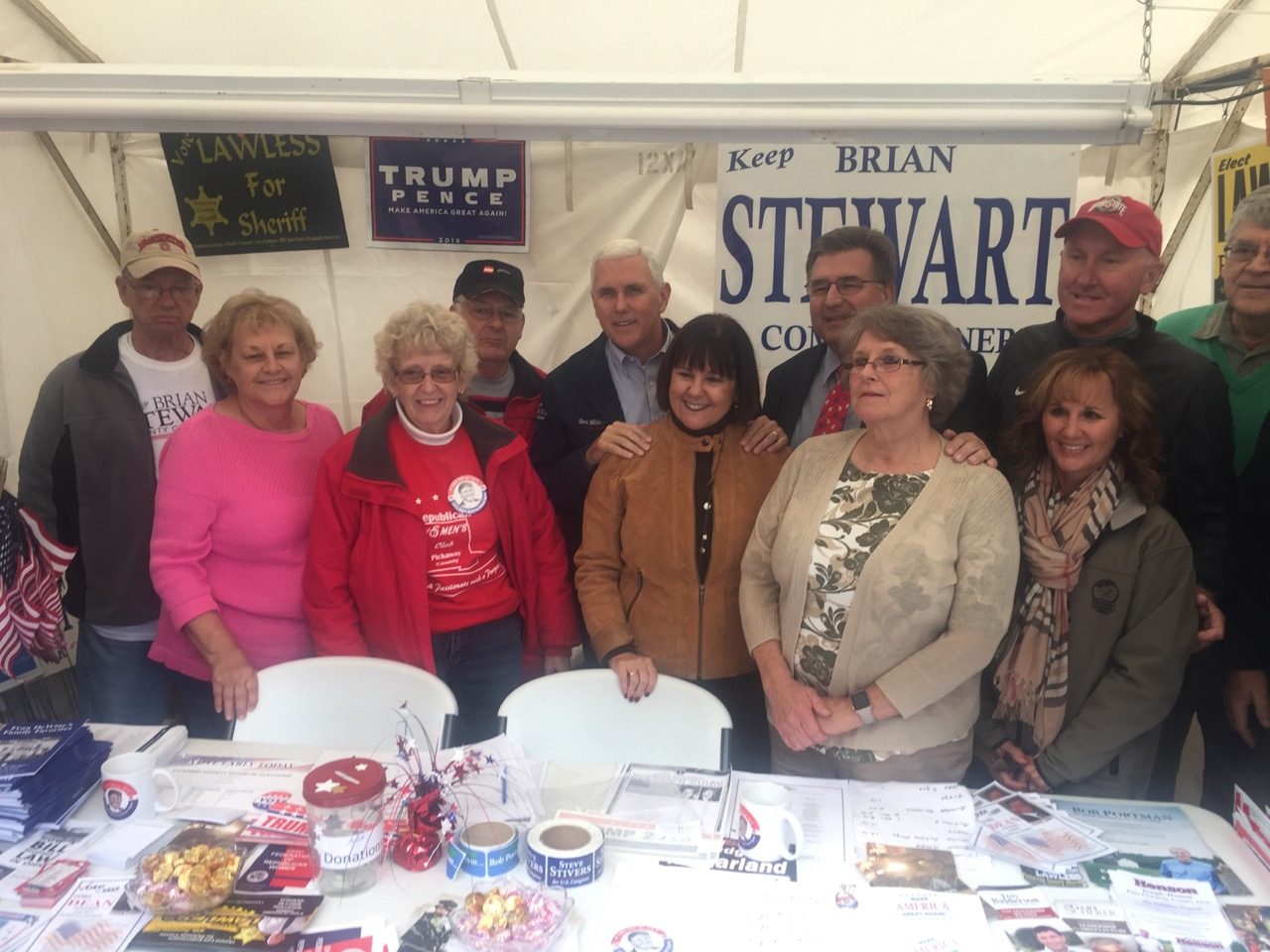 Pence made several appearances throughout the course of the day, speaking in total to tens of thousands of people in both Indiana and Ohio.
The final event of the day was a joint rally with Trump and Pence in Cleveland. Former New York Mayor Rudy Giuliani addressed the crowd just prior to the two candidates, "This is an election about change. Our country is moving in the wrong direction. We haven't had the kind of job growth we should have had in 10 years now. We're losing jobs. We're losing businesses… We've got crime going up again… We get pushed around by Islamic extremist terrorists…" said Giuliani who then spoke of Democratic presidential nominee Hillary Clinton, who, he said, "commits crime after crime." He continued, "If you want insight into the kind of president that Donald J Trump will be, take a look at who he's selected for Vice President because those are the kinds of people he's gonna select for his government."
Follow Michelle Moons on Twitter @MichelleDiana