MOON TOWNSHIP, Pennsylvania — Republican presidential nominee Donald Trump promised thousands of supporters inside a packed airport hangar near Pittsburgh late Sunday night that Election Day would be "Brexit-plus-plus."
Trump appeared at the hangar after three previous rallies across swing states and blue states that Trump is hoping to poach from Democratic rival Hillary Clinton, including Iowa, Minnesota, and Michigan. Trump's final stop of the night was scheduled to be Virginia, completing five rallies in one day, and travel to seven states.
The rally began two hours late, but supporters waited patiently to see Trump — including several small children, who were dressed in Trump-themed superhero costumes or wrapped in Trump flags.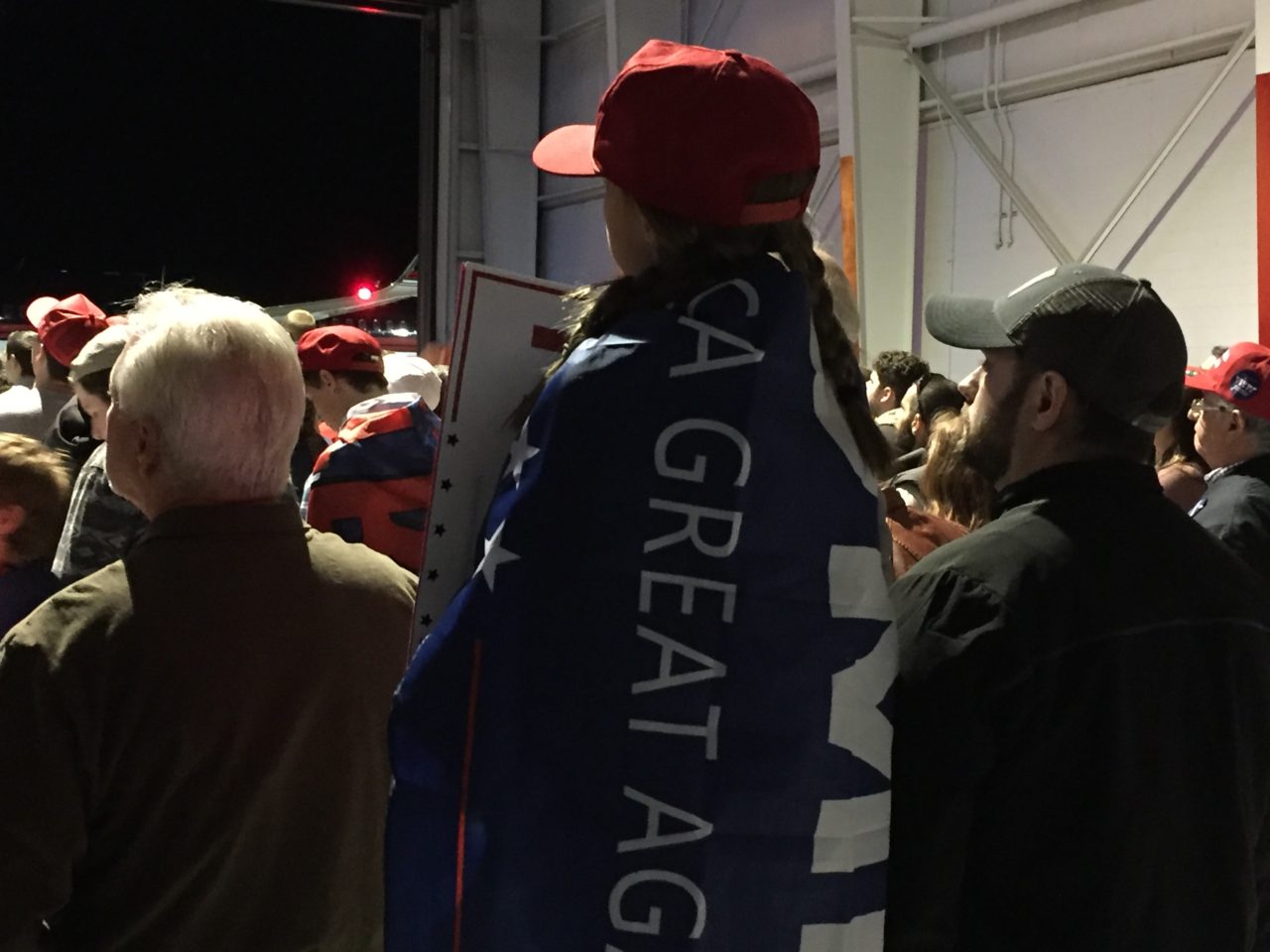 Trump arrived in dramatic fashion on his plane, which taxied in front of the hangar, whose doors then opened. He came down the jetway and immediately waved a Terrible Towel, a favorite symbol of the Pittsburgh Steelers.
Trump promised to bring steel jobs back to Pennsylvania, and promised to defend the shale oil industry from Hillary Clinton and the Democrats.
Retiree Ron Wright and his wife, Nancy, came to the rally from Pittsburgh. "I can't stand the Clintons," Mr. Wright told Breitbart News. "This guy's got flaws, but if he campaigned for the last eight or nine months, he'd be far ahead today."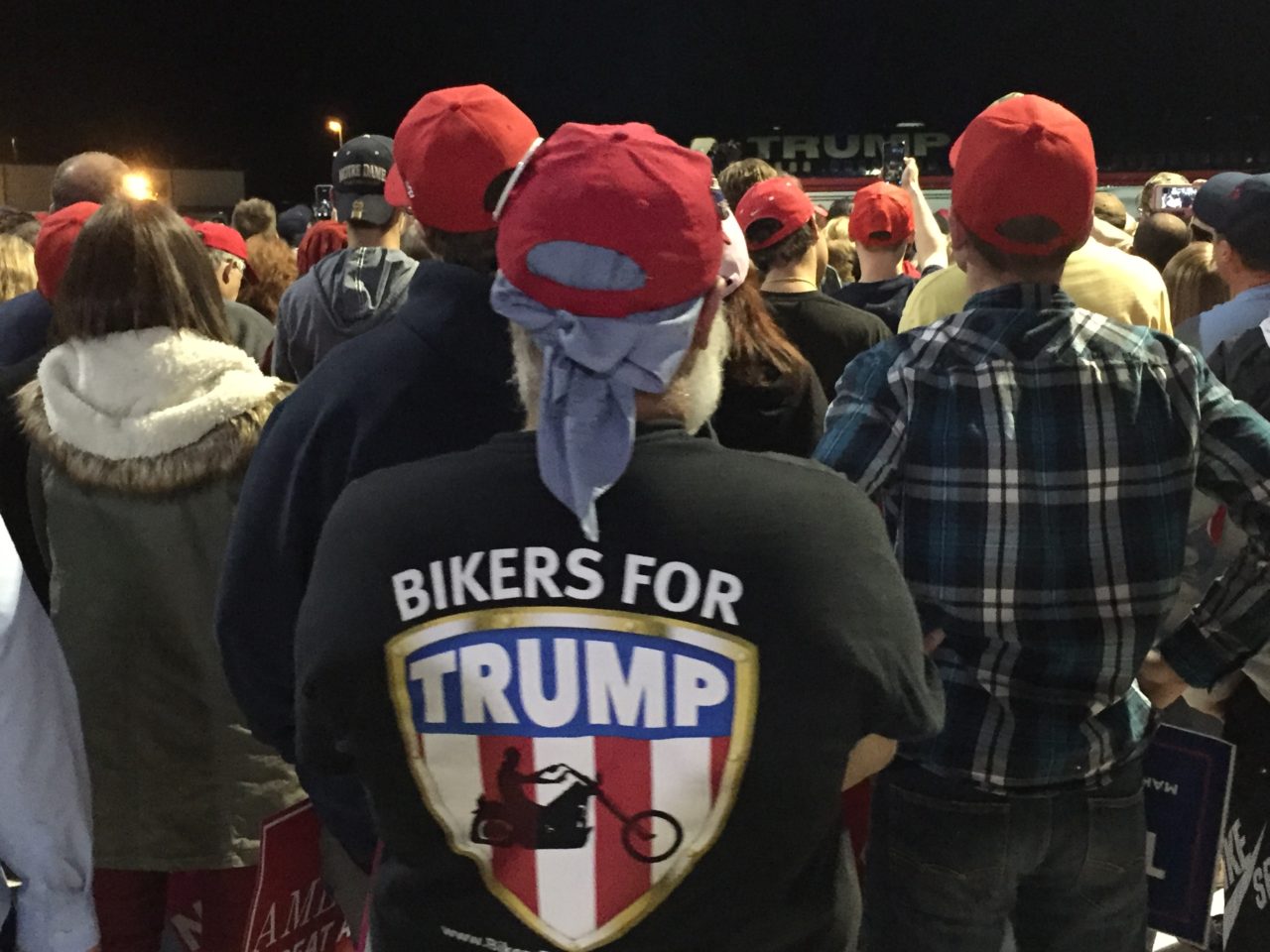 Mary Lou Durham of Houston, Texas was in town as part of a group of 20 called the Mighty American Strike Force, which deploys from the Lone Star State to canvas voters in swing states during presidential elections. She said that she had been met with a very warm response from Pennsylvania voters, who are concerned about taxes and their effects on jobs, as well as the costs of Obamacare.
Pennsylvania has 20 Electoral College votes. It has not cast them for a Republican presidential candidate since 1998, when George H. W. Bush won in a landslide. However, Republicans have looked to the Keystone State as a possible pickup for several successive elections.
Joel B. Pollak is Senior Editor-at-Large at Breitbart News. His new book, See No Evil: 19 Hard Truths the Left Can't Handle, is available from Regnery through Amazon. Follow him on Twitter at @joelpollak.