Madonna is under fire yet again for her controversial social media postings promoting her new album.
The global pop superstar shared a #JeSuisCharlie image on her Instagram account this week, shortly after an Islamist terror attack claimed the lives of 12 people at the offices of the French satirical magazine Charlie Hebdo. She included something else in her posts, however: #rebelheart, the name of her forthcoming album.
"These are very scary times we are living in," Madonna captioned her post. "Ignorance breeds intolerance and fear. We can only fight darkness with light! We are all Charlie! #revolutionoflove #rebelhearts."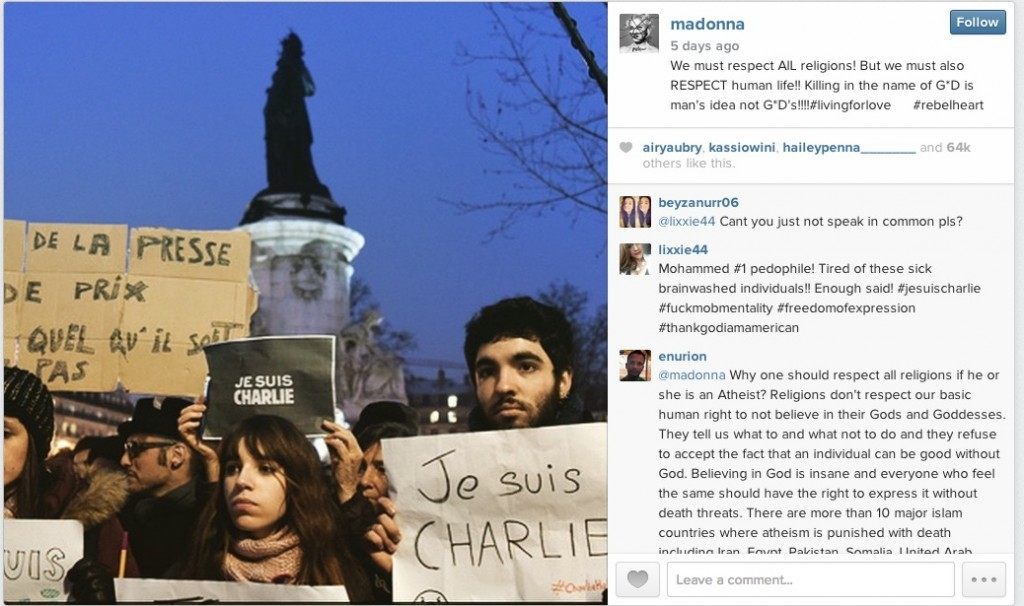 Madonna came under fire shortly after the New Year for posting altered photos of Nelson Mandela and Martin Luther King, Jr., calling them #rebelhearts. The singer issued an apology after her posts were met with widespread criticism.