SUNLAND PARK, New Mexico — A Mexican border-area woman was tied to her bed, doused in gasoline, and burned to death by a Mexican cartel in recent days, according to children who were interviewed by Breitbart Texas through the U.S.-Mexico border fence. The Mexican minors were speaking from Juarez, Mexico.
The kids said that one of them is in high school, one in junior high, and another in elementary. One of them wants to be an engineer and the other two want to be doctors.
The kids addressed the subject of a report Breitbart Texas obtained on a previous visit to this border area. In that instance, younger children discussed finding bodies in their neighborhood.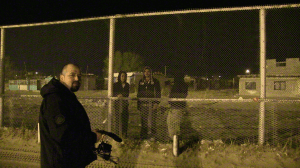 In this instance, the kids claimed that things were calmer now than in the past. They claimed that they learn of a murder every couple of months, but that bodies are found more often after having been dumped in the area.
The kids said they were not scared to live in the area and that the cartel leaves them alone. They also said that the cartel has not attempted to recruit them. They claimed that areas further south in Juarez had more violence.
Though the area has been quiet lately, the kids said that they do get scared when armed smugglers enter their neighborhood. They claimed the smugglers tell them to go inside because they have business to take care of.
Though the kids did not name the cartel who they claim murdered the woman, the transnational criminal organizations with reach in Juarez, Mexico are the Juarez cartel and the Sinaloa Federation. The Juarez cartel is also known as the Carrillo Fuentes cartel. This cartel is composed of members who are related to members of the Beltran-Leyva cartel and groups within the Sinaloa Federation. The Sinaloa Federation is a cartel composed of numerous criminal entities.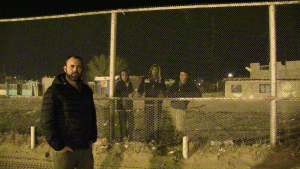 The area of Juarez shown in the video is known as Rancho Anapra. As Breitbart News previously reported, a few hundred yards from the interview location was once a gruesome scene where a male and a female FBI agent were severely beaten by criminals who hopped the fence seen in this video. In that matter, the FBI was attempting to stop Mexicans from jumping the simple fence and stealing from trains located in the area. One federal agent who spoke to Breitbart Texas on the condition of anonymity said that the Mexican nationals who had beaten the female agent were attempting to kidnap her and drag her back into Mexico with them. The source claimed that U.S. Border Patrol agents intervened to stop the abduction.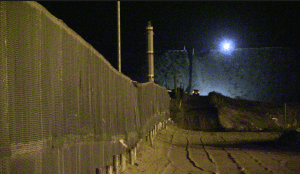 As the video shows, the U.S. government has not fortified the fence since that incident and the area remains largely unsecured.
Follow Breitbart Texas Managing Director Brandon Darby on Twitter and Facebook.