Two Los Zetas cartel members were found guilty by a federal jury for the ambush and murder of a U.S Immigration and Enforcement on a Mexican highway.
Gunmen with Los Zetas murdered ICE Special Agent Jaime Zapata on February 2011 while he and another agent were traveling in Central Mexico near the town of Santa Maria del Rio in San Luis Potosí. The second ICE Agent, Victor Avila, was seriously wounded by gunfire but later recovered from his wounds.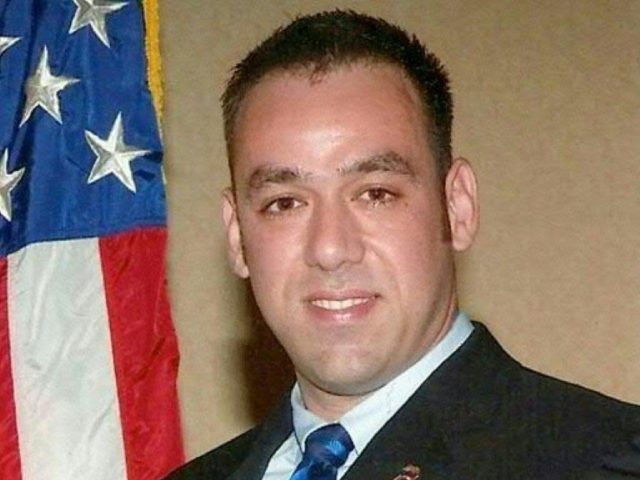 Both agents Zapata and Avila were returning to Mexico City after meeting up with personnel from the U.S. Consulate Monterrey to conduct a transfer of surveillance equipment at a pre-arranged location on highway 57. Both were ordered to make this trip by their supervisors despite their objections, even though this stretch of highway was known to be patrolled and controlled by dangerous criminal organizations. Both agents had voiced their concerns due to a recent travel warning that had been issued by the Regional Security Office (RSO) in Mexico City prohibiting travel in this area indicating, "it is not worth the risk." This U.S. Department of State travel warning (No. 2011-3) was issued on January 18, 2011, less than one month before the murder of Agent Zapata.
The verdicts came at the end of a 15-day trial for Jesus Ivan Quezada Piña and Jose Manuel Garcia Sota who were found guilty of four federal offenses: murder of an officer or employee of the United States; attempted murder of an officer or employee of the United States; attempted murder of an internationally protected person; and using, carrying and brandishing and discharging a firearm during and in relation to a crime of violence causing death. The defendants are among seven Mexican nationals extradited to the U.S. on federal charges in the case related to the murder of Special Agent Zapata and the wounding of Special Agent Avila. The five previous defendants have already pled guilty in this case.
According to the government's evidence at trial, Garcia Sota and Quezada Piña were members of two Los Zetas hit squads and were on a mission on the day of the shootings to steal vehicles for use in the cartel's operations. Agents Zapata and Avila were traveling in a government-issued Suburban with diplomatic plates and it's believed that they were attacked by their assailants in a case of mistaken identity. During the ambush, the cartel members fired at and into the agents' vehicle with handguns and semiautomatic assault weapons, including AK-47 and AR-15 type assault rifles. Investigators later found approximately 90 shell casings at the scene, a U.S. Department of Justice news release revealed.
It was later determined that a weapon used for the murder of Special Agent Zapata was traced back to a U.S. government (ATF) gun-walking operation run out Texas similar to the infamous "Fast and Furious" case based out of Phoenix, Arizona. In the Phoenix case, it was later discovered that two rifles found at the murder scene of Border Patrol Agent Brian Terry in southern Arizona originated from the ATF, "Fast and Furious" gun-walking operation.
Robert Arce is a retired Phoenix Police detective with extensive experience working Mexican organized crime and street gangs. Arce has worked in the Balkans, Iraq, Haiti, and recently completed a three-year assignment in Monterrey, Mexico, working out of the Consulate for the United States Department of State, International Narcotics and Law Enforcement Program, where he was the Regional Program Manager for Northeast Mexico (Coahuila, Tamaulipas, Nuevo Leon, Durango, San Luis Potosi, Zacatecas.)