REYNOSA, Tamaulipas — A team of cartel gunmen set fire to an SUV outside of a local supermarket to leave two dismembered bodies and a series of poster boards with threats to rivals. The gory scene is the latest chapter of the ongoing war for control of Reynosa within the Gulf Cartel.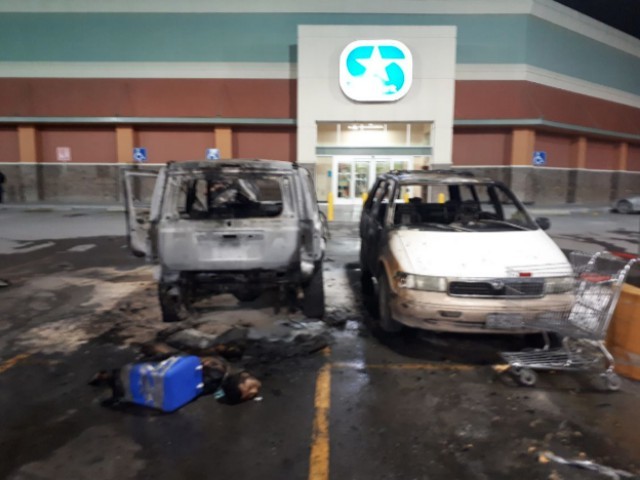 The crime scene was located outside of the S-Mart supermarket in the Villa Diamante neighborhood, where authorities and firefighters responded to a car fire. A passerby recorded cell phone video before firefighters intervened and shared it on social networks in Reynosa.
Once firefighters were able to douse the flames, they witnessed various human body parts left near the vehicle. Tamaulipas state authorities were called to document the scene. Forensic investigators photographed the remains and also found two poster boards with threats by one of the Gulf Cartel factions called "Escorpiones." In the message, the group claimed to be targeting the faction from Reynosa that remains loyal to a commander by the name of "Flako Sierra." The second poster also named two other commanders, "Voludo" and "Primo."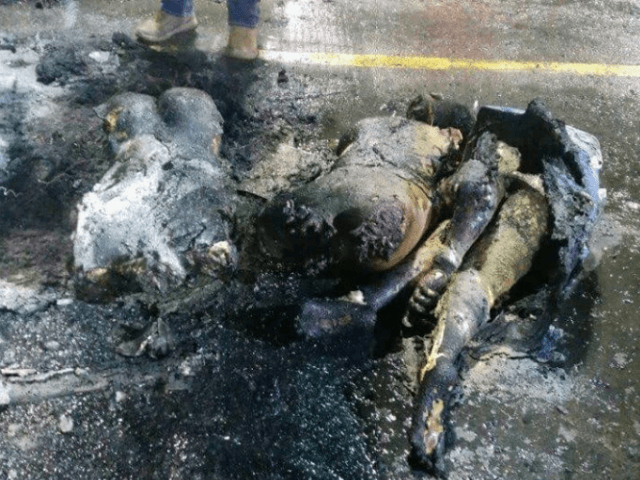 For more than a year, two rival factions of the Gulf Cartel have fought for control of Reynosa. One of the factions, Escorpiones, is based in Matamoros while the other, "Metros," is based out of Reynosa and is currently led by Flako Sierra.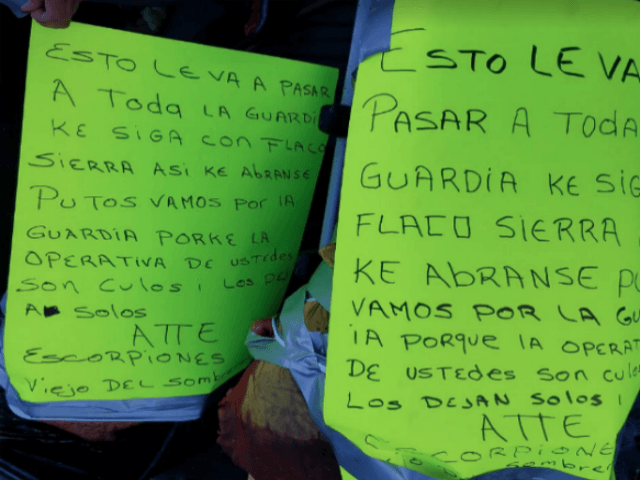 Editor's Note: Breitbart Texas traveled to the Mexican States of Tamaulipas, Coahuila, and Nuevo León to recruit citizen journalists willing to risk their lives and expose the cartels silencing their communities.  The writers would face certain death at the hands of the various cartels that operate in those areas including the Gulf Cartel and Los Zetas if a pseudonym were not used. Breitbart Texas' Cartel Chronicles are published in both English and in their original Spanish. This article was written by "A.C. Del Angel" from Tamaulipas.