MONTERREY, Nuevo León — Cartel-connected human smugglers tried to move more than 300 Central American migrants from Monterrey to the border city of Reynosa, Tamaulipas. From there, the migrants were expected to cross into Texas. The effort failed after the groups tried to use multiple dirt roads in an attempt to get around a police checkpoint along the highway. 
Earlier this week, Breitbart Texas reported that Mexican state authorities detained 119 migrants who had been locked inside a tractor-trailer headed for the border. That detention took place near the town of General Bravo which is located near a mobile checkpoint set up by Nuevo León's Fuerza civil and military authorities.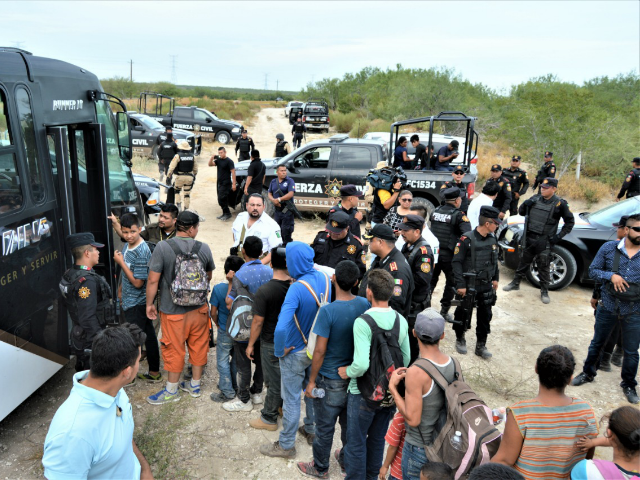 Breitbart Texas has since learned that the 119 migrants were part of a larger group of 336 migrants who had been riding in three tractor-trailers en route to the border with Texas. Law enforcement sources revealed that moments before they stopped the first truck, the driver radioed to the rest that there was a checkpoint and he tried to turn around causing a traffic jam that drew the attention of authorities. 
Upon hearing about the checkpoint, the drivers of the other two trucks turned into some dirt roads and unloaded the 217 migrants they had locked in their trailers, telling them to walk around the checkpoint to a designated meeting place. Soon after authorities detained the 119 migrants from the first trailer, they began a large-scale search operation to locate the other migrants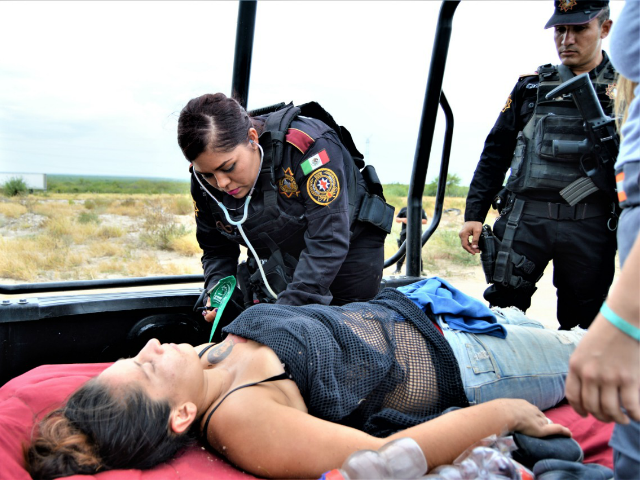 Within the group, authorities found more than 30 young children who had been traveling alone, being cared for by other migrants.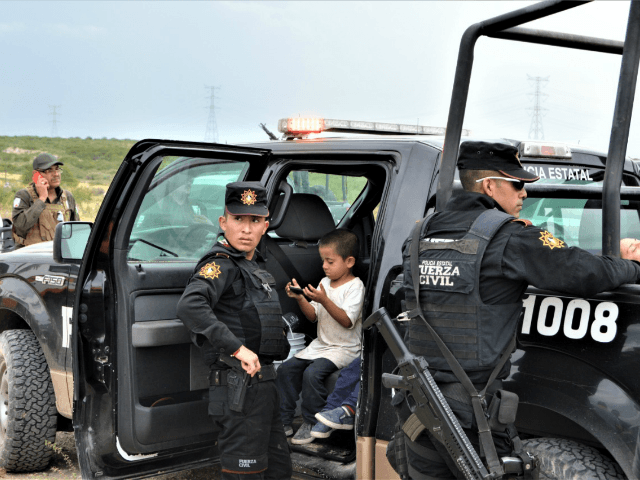 The state police provided first aid to some of the migrants and then turned them over to Mexico's National Immigration Institute to determine if they are in the country legally. 
Editor's Note: Breitbart Texas traveled to the Mexican States of Tamaulipas, Coahuila, and Nuevo León to recruit citizen journalists willing to risk their lives and expose the cartels silencing their communities.  The writers would face certain death at the hands of the various cartels that operate in those areas including the Gulf Cartel and Los Zetas if a pseudonym were not used. Breitbart Texas' Cartel Chronicles are published in both English and in their original Spanish. This article was written by Tony Aranda from Nuevo León.