MONTERREY, Nuevo Leon – Authorities in this border state are tracking down a team of U.S. citizens who carjacked vehicles under orders from the Gulf Cartel. While the team operates in Nuevo Leon and Tamaulipas, its members are largely Texas-born teens who reportedly follow a strategy to work Mexico's legal system and be freed shortly after arrest.
Detectives with Nuevo Leon's State Investigations Agency arrested two Texas teens and continue to look for at least four others believed behind a series of violent carjackings in and around Monterrey. The vehicles were then moved to Reynosa, Tamaulipas. Those carjackings are different from ones in border cities where cartel gunmen look for four-door SUVs meant for foot soldiers. The vehicles stolen in Nuevo Leon are mostly luxury models intended for cartel leaders and their loved ones.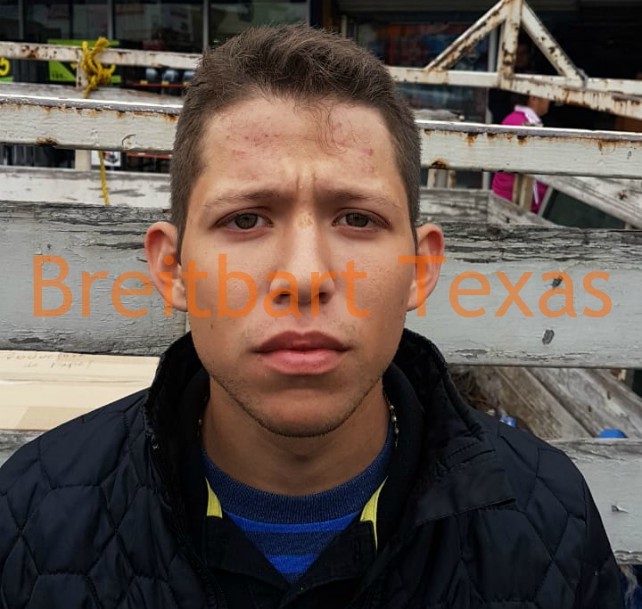 In the most recent arrest, AEI agents cuffed 19-year-old Heriberto Guerrero Arce from Edinburg, Texas, 20-year-old Diego Alonzo Salas Hernandez, and 33-year-old Luis Gregorio Nava Sanchez. They are accused of holding up a woman to steal her luxury SUV. Both Nava and Salas are from Reynosa. The three men worked for recently captured Gulf Cartel Lieutenant Luis Alberto "Pelochas" Blanco Flores. "Pelochas" was pushed out of Reynosa worked to establish himself in Nuevo Leon prior to his capture.
The Texas teen and the two Mexican men were linked to a raid at a cartel ranch in Montemorelos where investigators found several rifles, body armor, drugs, and a large tank filled with thousands of gallons of stolen fuel. Guerrero Arce is the second teen from Texas to be arrested as part of a cartel carjacking operation. In late August, AEI investigators arrested Ivan Abisail Valdez after he stole a luxury SUV near a shopping center in Guadalupe, Breitbart News reported.
Law enforcement sources revealed to Breitbart News that cartel operators sometimes task U.S. teens to carry out carjackings and then separate teams transport vehicles to their new destinations. Victims are generally unable to properly identify suspects when police eventually intervene — stalling prosecutions.
Editor's Note: Breitbart Texas traveled to the Mexican States of Tamaulipas, Coahuila, and Nuevo León to recruit citizen journalists willing to risk their lives and expose the cartels silencing their communities.  The writers would face certain death at the hands of the various cartels that operate in those areas including the Gulf Cartel and Los Zetas if a pseudonym were not used. Breitbart Texas' Cartel Chronicles are published in both English and in their original Spanish. This article was written by Tony Aranda from Nuevo Leon.