BEVERLY HILLS — Cory Booker's trip to California has been described as a "tryout" to be Hillary Clinton's running mate. But the Senator from New Jersey was greeted by a largely empty room on his first stop, at an LGBT outreach event Thursday.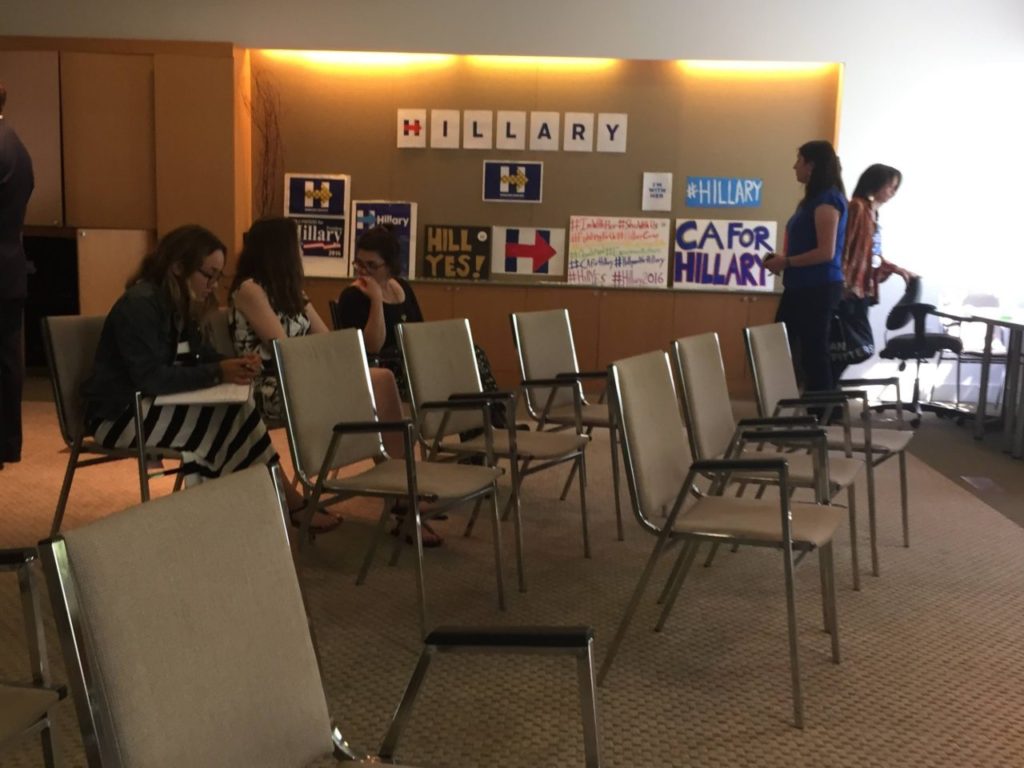 The event was scheduled for 3:00 p.m., but at start time there were only four people in the room, excluding three who worked for the Feminist Majority Foundation, which hosted the event.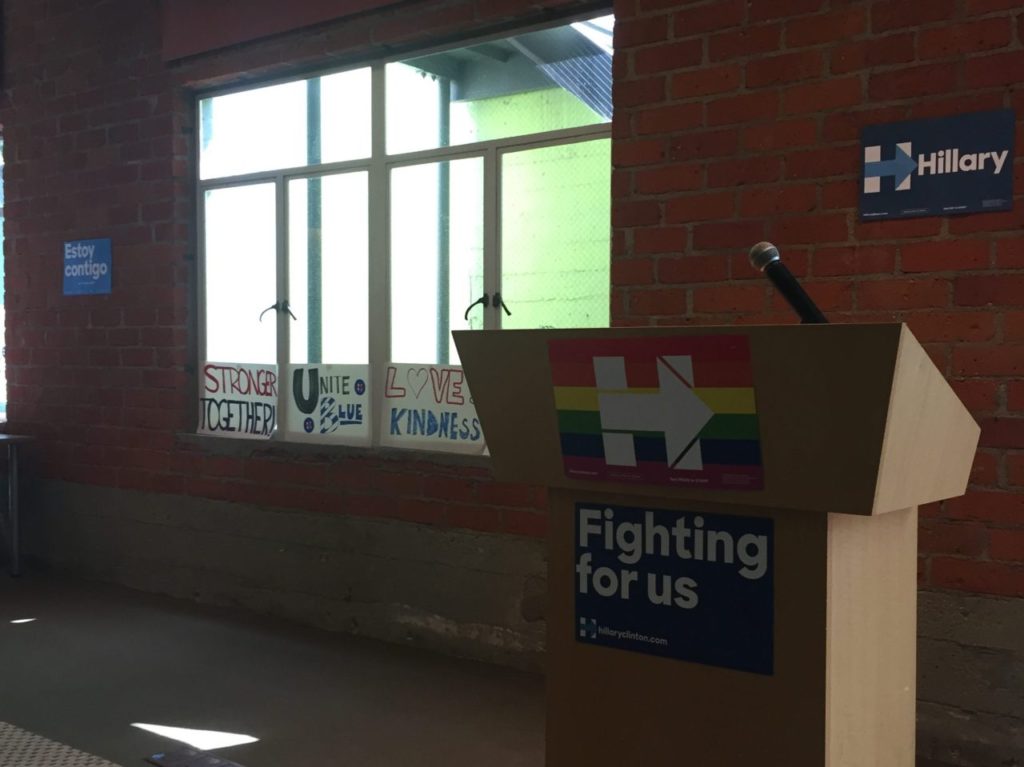 At 3:05 p.m., Sen. Booker arrived, and several attendees trickled in. One woman told Breitbart News excitedly that she preferred Cory Booker to Bill Clinton.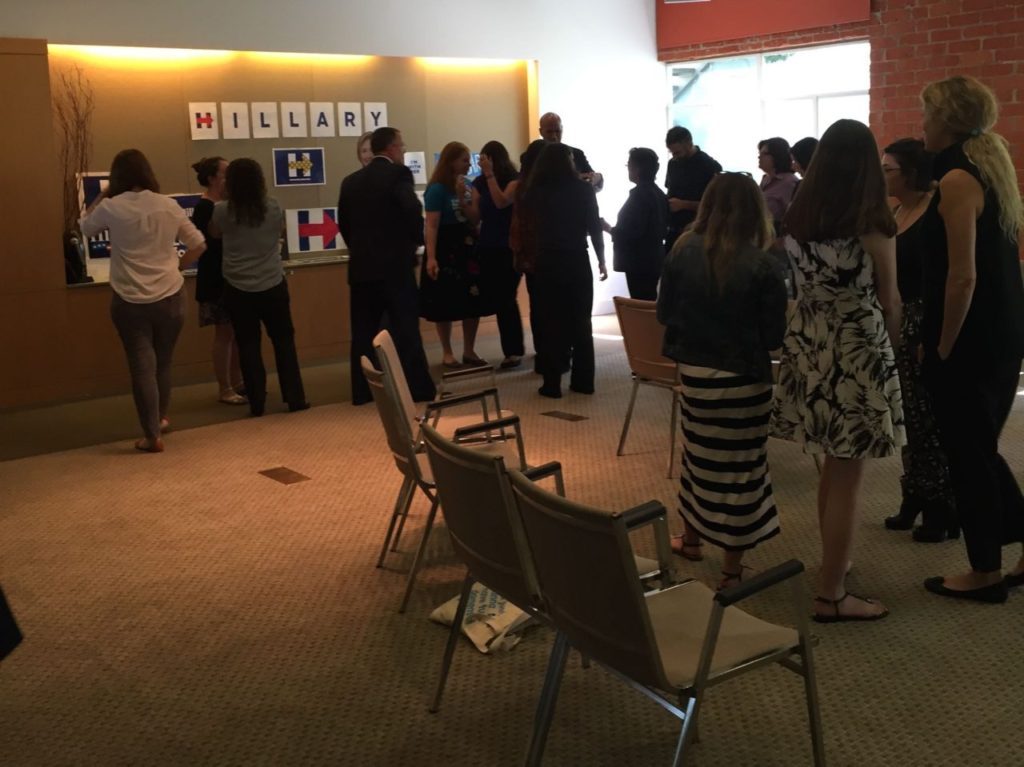 As organizers struggled to fill the seats, Booker approached this Breitbart reporter and asked to take a "selfie."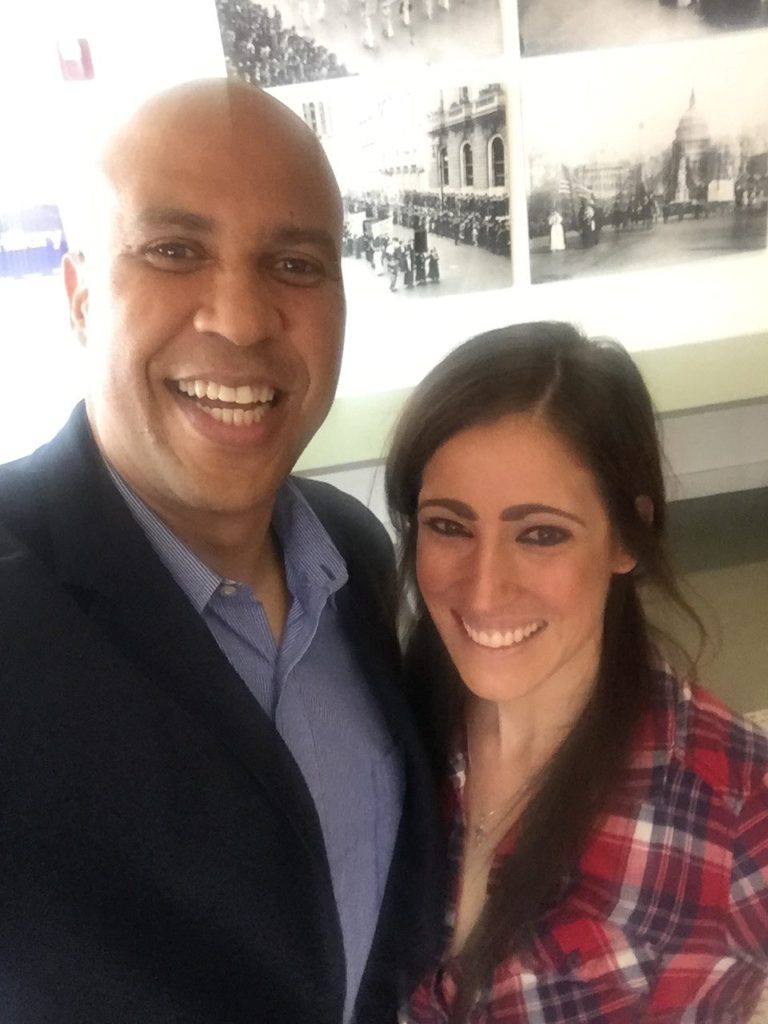 Organizers made the best of a bad situation, swapping out a lectern and rows of chairs for a small discussion in a circle. In the end, about 20 people turned out.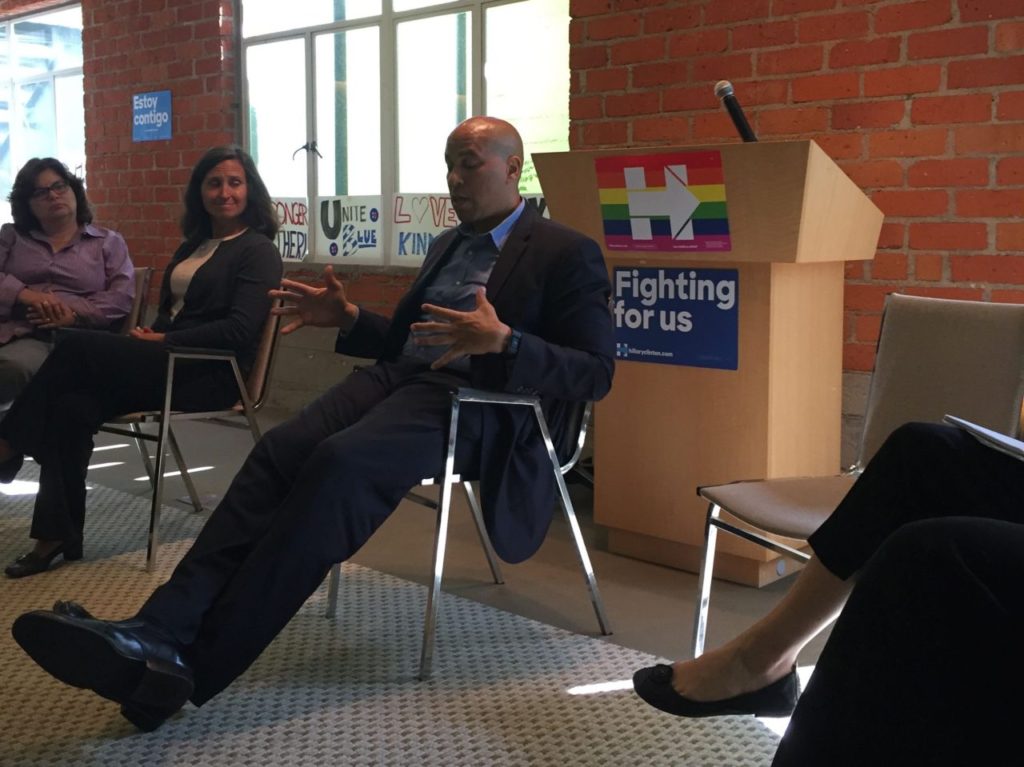 Booker spoke about his own political journey for most of the event. He noted that he had been angry with the Democratic Party for the Defense of Marriage Act, signed into law by Bill Clinton in 1996.
He said that although he supported Barack Obama in the 2008 election, he had been upset with the way she had been mistreated by her political opponents in that campaign, such as being judged by the way she dressed. He said he admired her "grit."
He said he had rushed to California after receiving an urgent call from the Clinton campaign, saying it was "all hands on deck" to stop a late surge by Sen. Bernie Sanders (I-VT).
He said little else about Clinton — whom he called the "volunteer victim," for running for president — but did attack Republican frontrunner Donald Trump, whom he accused of demagoguery and fear-mongering.
Playing on Abraham Lincoln's famous quote, Booker quipped that Trump "shows malice towards everyone."
Booker challenged each of the members of his small audience to be a "thermostat," not a "thermometer."
Clinton herself held her first event of a five-day blitz three hours before, speaking on foreign policy in San Diego.