WARNING DISTURBING VIDEO
A reporter and cameramen for local Roanoke, VA CBS affiliate WDBJ7 were killed by a gunman during a live broadcast Wednesday morning.
Alison Parker, 24, and Adam Ward, 27, were on doing a live shot from Bridgewater Plaza in Moneta, VA at 6:45 a.m. local time.
The camera caught the outline of a person who appears to be the shooter. As if 10 a.m. ET, a manhunt is underway for the suspect.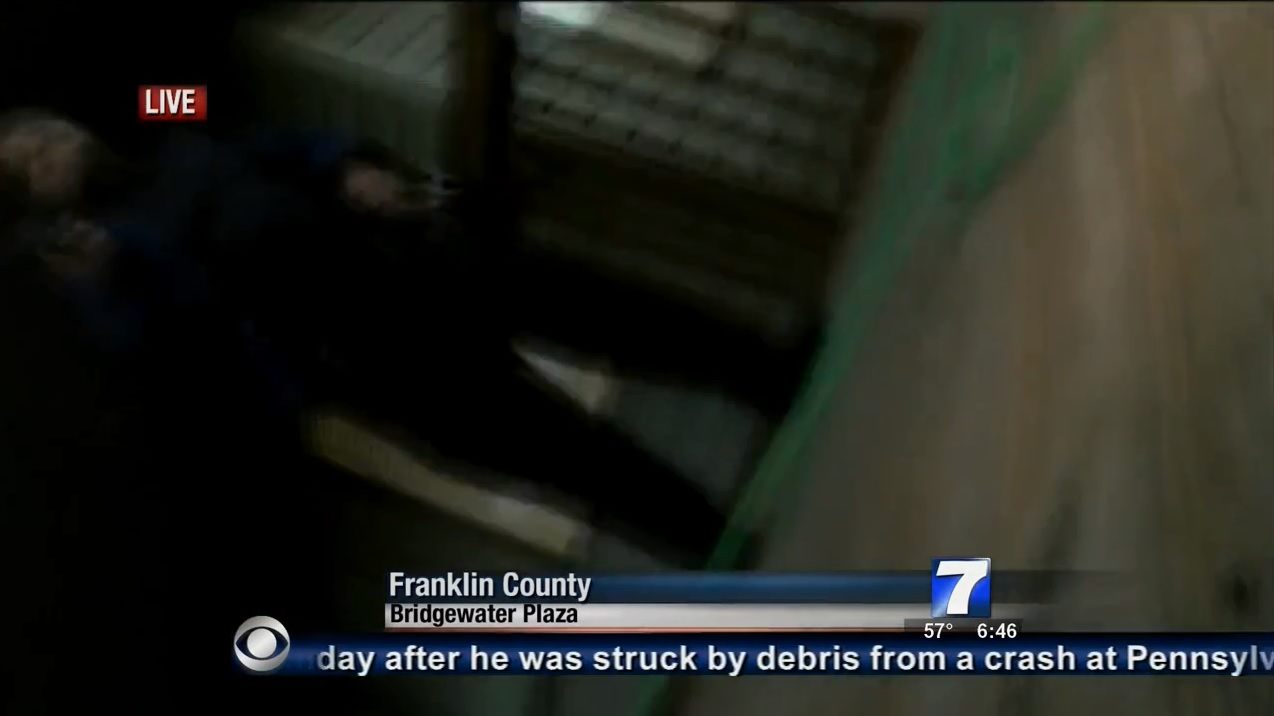 Parker's boyfriend was WDBJ colleague Chris Hurst, an anchor at the station, which he revealed in a tweet.
We didn't share this publicly, but @AParkerWDBJ7 and I were very much in love. We just moved in together. I am numb. pic.twitter.com/tUrHVwAXcN

— Chris Hurst (@chrishurstwdbj) August 26, 2015
Ward, described as "hardworking" was engaged to Melissa Ott, a producer on the station. Ott was celebrating her last day at the station this week and was taking a new job in Charlotte. He had planned to join her there and find a new job with her.
UPDATE (10:40 a.m. ET):
According a report, Virginia Gov. Terry McAuliffe, the shooter is a disgruntled former employee.
JUST IN: Va. Gov. Terry McAuliffe said on the radio that the Va. shooter is a disgruntled former employee.

— FOX8 WGHP (@myfox8) August 26, 2015
UPDATE (11:08 a.m. ET)
Suspect is identified as Vester Lee Flanagan according to a CNN reporter.
#CNN: Authorities confirm looking for former employee, Vester Lee Flanagan in relation @WDBJ7 shooting – he used on air name Bryce Williams

— AnneClaire Stapleton (@AnneClaireCNN) August 26, 2015
Follow Jeff Poor on Twitter @jeff_poor