A Virginia senator has filed a bill to reinstate the Confederate flag on state-issued license plates for members of the Sons of Confederate Veterans.
According to WAVY,  Sen. Charles W. Carrico, Sr. (R-Grayson) said his constituents believe Gov. Terry McAuliffe (D-VA) went too far when he ordered the flag to be removed from the plates.
Carrico's bill would amend a 1999 law authorizing specialty license plates honoring the Sons of Confederate Veterans.
The bill currently reads:
"no logo or emblem of any description shall be displayed or incorporated into the design of license plates issued under this section."
McAuliffe spokesman Brian Coy says McAullife will veto Carrico's bill if passed by the General Assembly in January.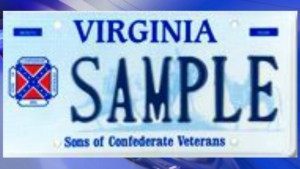 Follow Trent Baker on Twitter @MagnifiTrent