It always impresses me when an aged actor manages a comeback that is authentic, one based on more than mere nostalgia, one appealing to an entirely new generation of moviegoers. Jackie Gleason spent most of the 1970s appearing in pale television retreads of his 1950s heyday, and for most of that time he was absent from the big screen entirely. A revered comedic master, yes — but nevertheless his career as an innovator and taste-maker seemed long over. Then came Smokey and the Bandit, a fitting capstone to a long career of memorable portrayals and endless belly-laughs.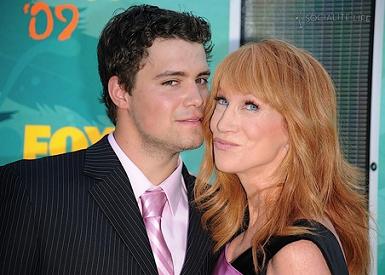 Born in 1916 in Brooklyn, Gleason was no stranger to tragedy. His sickly brother died when he was three, and his mother died when he was nineteen. But it was his father vanishing that gouged the biggest hole in his soul. "I was about nine when one day my pop didn't come home," Gleason said in later years. "A few days before, my mom and he had a violent argument and he took every picture out of the house that had him in it. That should have been the tip-off, but I was too young to know."
The sudden loss sent both him and his mother into an emotional tailspin. "On Christmas Eve, Mom and I went to midnight mass at Our Lady of Lourdes church. I prayed that Pop was still alive — and that he would come back to us. I was scared to death." But all the prayers came to naught, and his dad's disappearance haunted him for the rest of his life:

If he had only dropped by once to say hello. Surely, he must have seen me on TV. Everybody else in the country did. I never was angry about Pop leaving us. I figured there must be something between him and Mom that I didn't know about. He always was OK with me. He had a great sense of humor, that I do remember.

If he had just dropped by once. Just once.
Gleason's school years were rebellious, but performing in an eighth-grade play changed his life. At one point a microphone tipped over and the school principal ran out to set it aright. Almost without thinking Gleason looked out at the audience, pointed at the departing principal with his thumb in classic Ralph Kramden fashion, and quipped, "That's the first thing you have ever done for this school." It brought the house down, and on the way home his Mom gave him his first review: "You were good — but too damn fresh." At that moment he knew he wanted — needed — to be on stage.

He began emceeing local auto shows, and by age twelve was frequenting billiard halls and developing into a competent pool shark, a skill that would lend authenticity to his Academy Award nominated performance in The Hustler decades later. After his Mother died he went to downtown New York and began seeking out gigs at bars and nightclubs, and quickly he realized that he was far funnier drunk than sober. Alcohol would become a crutch, a salve, and a joy for the rest of his life.
Through dogged perseverance he clawed his way up to Broadway shows, and eventually caught the attention of Jack Warner, head of the Warner Brothers movie studio, who signed him to a Hollywood contract. Bit parts in movies followed, but it was the budding medium of television that really sent his career into high gear. A series of increasingly successful shows led him to his career triumph, The Honeymooners:

[youtube 9CgNwBh8vOY — click here to watch in full-screen HD]
—
The now-legendary program was a perfect storm of talent and genius. Various lines from that show and others — "And away we go!", "How sweet it is!", "Do you wanna go to the moon?", "POW! Right in the kisser!", "Baby, you're the greatest." — all became a part of the national vernacular. Gleason became known as a fun-loving carpe diem celebrity and a comedian nonpareil. But by the Seventies, his glory days were long behind him.
Then one day he got a script in the mail from Hal Needham.
The part as written was small and fairly nondescript, but Needham promised he could improvise — every word if need be. Gleason, an improv master who disdained following scripts, was intrigued. Here was a rare, late-career chance to build a character from the ground up, just like in the old days. Just about any other screenwriter/director would have balked at letting an actor toss out the screenplay, but Needham figured that "You're messin' with perfection when you try to tell Jackie Gleason how to be funny."
The movie's other big star agreed. Since both actors lived in Florida, Burt Reynolds paid his elder a visit. When he asked the old master how he thought the sheriff should be played, Gleason replied with an emphatic, "I see him as talking filthy!" According to Reynolds, he then "did an impression of a Southern sheriff that caused me to fall down laughing. Overly polite to women, Jackie explained, those sheriffs would get the man and say, 'Look, you sumbitch, what the f*** you think you're doin'?"

"I knew when Burt and Hal Needham the director wanted me to play that sheriff, I had to come up with something different," Gleason said later. "The redneck sheriff had been done too often before. That's why I drew the pencil mustache and came up with the expression 'sumbitch.'"
There's a perception among many critics and even fans that Buford T. Justice is a ridiculous clown of a character unworthy of the same respect Gleason gets for earlier roles like Ralph Kramden, Joe the Bartender, and Reginald Van Gleason the Third. In truth, the performance is hardly one-note, or even particularly outrageous. Far from being a hopeless doofus, Sheriff Justice starts out as a formidable adversary. His opening scene shows him (aside for the antics of his dumb son) expertly handling a bunch of kids stripping his son's wedding car. Throughout the film he veers between the outward politeness and decorum expected of a respected officer of the law, and explosions of frustration at barely missing his wily quarry. It's a character that has a surprisingly realistic core despite the lunacy of the stunts and the high-octane chases, just as Ralph Kramden could get caught up in the silliest situations and yet always come across as a true, emotionally resonant personality and not a cartoon.
Of course, just like with his past great characters, Gleason in Smokey and the Bandit gave audiences a host of new lines of dialogue to add to the pop-culture vernacular:

"What we're dealing with here is a complete lack of respect for the Law."
"Put da evidence in da car."
"I'm gonna barbecue your ass in molasses!"
"Where are you, you sumbitch!?!"
There are comic moments in this movie that have seldom been equaled, and I can still remember the thunderous explosions of laughter that erupted from 1977 audiences watching Gleason on screen. At one point, when a rival sheriff tells him that something "isn't germane to this situation," Gleason replies with a seething, "The goddamn Germans got nothing to do with it!" At another juncture, as a long funeral procession has temporarily halted the pursuit, Gleason reluctantly stops his car, removes his hat in a sign of respect, and growls under his breath: "If they'd cremated the sonofabitch, I'd be kickin' that Mr. Bandit's ass around the moon by now."
All of these lines, great and small, were improvised by Gleason on the set, frequently accompanied by gales of laughter from the cast and crew. No expert comedy writers, no years of developing drafts — just a grandmaster bringing forty years of experience to bear on a role with no interference.

"Jackie was brilliant on his own," Reynolds says, "For instance, it was his idea to have the toilet paper coming out of his pant-leg when he left the Bar-B-Q, which put me on the floor." A master improviser himself, the younger actor expertly played straight man to Gleason, letting him get most of the big laughs and in the process becoming Gleason's finest comic foil since Art Carney's Ed Norton from The Honeymooners. "I have always prided myself on being able to make chicken salad out of chicken shit," Reynolds says with typical self-effacement, "but Jackie can make it into cordon bleu."
Smokey and the Bandit helped Gleason as much as Gleason helped it, but it was for all practical purposes his last hurrah. The next year, he suffered a heart attack on stage and had a triple-bypass. He kept acting for another decade, a period that included two terrible Smokey sequels. Smokey II did well (even the thoroughly awful Smokey III made a bit of money) but his other movies flopped, and his health deteriorated with them. He died in 1987, on the heels of his final role, Nothing in Common, with a young Tom Hanks.
In all probability, history will primarily remember him for two roles: Ralph Kramden (there's even a statue of Gleason as Kramden in front of the Port Authority of New York and New Jersey bus terminal) and Buford T. Justice. Of course, not everyone agrees with this assessment. In the single worst biography on Jackie Gleason (and, not coincidentally, the one most embraced by critics and fans on the left), the late Pulitzer Prize-winning author William A. Henry III provides us with an uncharitable description of the aged comedian during the period of his Smokey and the Bandit renaissance. Deriding the often-sweet Bandit as "a coarse movie," Henry sees the sixty-year-old Gleason as

a pathetic sot. Trapped in the lifestyle and bad habits of the forties while living in a society obsessively self-absorbed with the health consciousness of the eighties, this Gleason was merely a clown, the only interesting element about him the hint of willful self-destruction in his sprees.
With a sneer, Henry goes on to reluctantly grant that, "Gleason claimed to have improvised much of his role, which is not implausible given the general state of the script, and he inspired Burt Reynolds to describe him as the greatest genius Reynolds had worked with (one must note that Olivier, Gielgud, Kurosawa and Ingmar Bergman do not adorn Reynolds' resume.)"
Yes, "one must note," mustn't one? This line of attack always cracks me up. Which great American actors, pray tell, have Bergman and Kurosawa adorning their resumes? And are Laurence "Clash of the Titans" Olivier and John "Arthur" Gielgud really not to be spoken of in the same breath as (to take a sampling from Reynolds' resume) Lee Marvin, Dana Andrews, Darren McGavin, Harry Dean Stanton, Howard Keel, Ossie Davis, Melvyn Douglas, Yul Brenner, Jon Voight, Woody Allen, Gene Hackman, Lotte Lenya, Myrna Loy, Pat O'Brien, Charles Durning, David Niven, Jessica Tandy, Julie Andrews, Clint Eastwood, and Hal Holbrook?

The truth is that Jackie Gleason was a genius, Reynolds' pride in starring alongside him is perfectly valid, and it is a truly uncharitable soul who sneers at the "lifestyle and bad habits of the forties." At one point during the filming of Smokey and the Bandit, Gleason was well into his lunchtime cups (friends recall his usual noon repast as being "six double scotches with no ice, no soda, no water, and no food"). Suddenly there was a loud crash — Gleason had fallen backward in his chair, upending it and tumbling to the ground. Heart attack? Stroke? Reynolds and the rest of the crew rushed over. There was the fallen chair, with Gleason's two legs sticking up in the air behind it and one arm stretched skyward like the Statue of Liberty, holding aloft a cup brimming with booze. From behind the wreckage came muffled laughter and a slurred cry of triumph: "I didn't spill a drop!"
They called him The Great One for a reason, folks.
Next Saturday in For Conservative Movie Lovers, we dig into the production of Smokey and the Bandit, and look at how a neophyte director and a largely improvisational cast managed to create a comedy classic.

Previous posts in the series "Hal Needham, Burt Reynolds and Smokey and the Bandit":
---
FURTHER READING and VIEWING
Jackie Gleason in Modern Drunkard magazine: One of the joys in researching Gleason was discovering this wonderful journal. Part serious effort to turn back the relentless encroachment of the nanny-state where drinking and fun are concerned, part Mad Magazine/National Lampoon laugh-fest, editor Frank Kelly Rich clearly has a blast tweaking the tender sensibilities of the humorless, life-crushing, nightmare Utopians on the Left. But under the jokes and parodies lies a serious and principled defense of basic freedoms and one's right to engage in a healthy enjoyment and relish of life. Definitely read his excellent overview of Jackie during his prime, and also check out the hilarious "Clash of the Tightest" elimination tournament staged to determine the greatest boozer of all time. You think Gleason has a chance to take the title from the likes of Hemingway, Poe, Bukowski, Thomas, Fitzgerald, Byron, Burton, Ruth, and Bogart? Click on the link to find out.
Here's a rare YouTube video showing Jackie Gleason coming out for Richard Nixon for President in 1968, at the very height of the hippie madness. "How sweeeet it is!":

[youtube 1_C9vGEJXTU — click here to watch in full-screen]
—
There's tons more Gleason material on YouTube — interviews, television clips, even musical numbers he composed. Grab a cocktail and happy browsing.