Whenever we meet folks who take the time to show their appreciation to our brothers and sisters in uniform for all the sacrifices they have made and continue to make for freedom's sake, we take an instant liking to them… especially when they turn out to be extraordinarily talented and are using that talent to support our troops.
That is exactly what singer-songwriter-musician and owner of Guilty Dog Studios Joe Merrick is doing.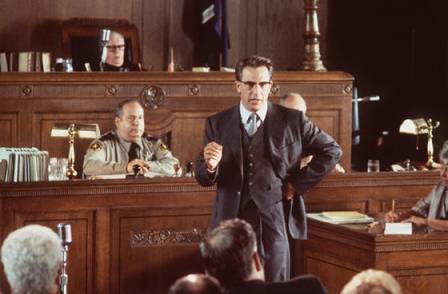 Fellow BigDawg'er Chris Ross, who we spotlighted a few months back, first introduced us to Joe's music when he shared the video "Just In Case" at our site. We insisted Chris talk his friend into joining us, and we're so glad that he did!
When I approached Joe about spotlighting him, I learned that he had donated his great song, "Just In Case," to Soldiers' Angels, a nonprofit organization that provides aid and comfort to our military members and their families, for their Pocket Angel initiative. How very cool.

[youtube HGaR_8mrHVc nolink]
Soldiers' Angels wrote the following about Joe:

Boston singer-songwriter, Joe Merrick is a civilian, yet perfectly captures the thoughts and feelings of many a soldier nearing the end of a wartime deployment in his heart-rendering song, Just In Case. Joe generously donated use of the song at the very beginning of the Borders Bookstores' Pocket Angels campaign.

Joe's style is generally country-rock, with a strong nod to the original rock and roll sound. Besides singing and writing, he is also an instrumentalist and producer, and as the owner of Guilty Dog Studios he has played with and recorded with such internationally-known artists as Kevin Barry (guitarist for Paula Cole and Mary Chapin- Carpenter), Keith Harris (Drummer for Black Eyed Peas), Dan Kenny (Keyboardist for Britney Spears), and a variety of Boston-area musicians. He has received songwriting awards from ABET, The Great American Song Contest, Song of the Year, and Billboard. He is currently working on his fourth CD and a DVD documentary, and recently signed a deal with Pen Publishing.
Joe had this to say about his song:

No matter what your feelings are on the wars, our military should be thanked, respected, and treated like ROYALTY when they come home. I thanked a Marine I met at Starbucks today. When I play the song live at bars I dedicate it to the veterans and the ones serving now and I say to the patrons 'you can now sit down and have a beer in peace because of these men and women, so take a listen…this song is for them.'
[youtube 74rGr2eLKm8 nolink]
When I saw Joe's video profile I was even more blown away by his talent. Not only is he an amazing singer, songwriter, vocalist, and instrumentalist, but he is a highly sought-after music production professional. I asked him how the downturn in our economy has impacted his business as owner of Guilty Dog Studios, to which he replied:

Guilty Dog Studios has luckily remained strong. I have a close knit family of repeat clients all from word of mouth. My philosophy is to do the best I can for everyone that comes through these doors. Each client reflects my passion for quality art. I love being an American and treasure my freedom to be an independent music producer. The troops provide me this privilege and I am indebted to them. We need to protect our founding fathers' vision. I feel BigDawg [Music Mafia] is helping to preserve FREEDOM.
For you musicians out there, we are not solely about showcasing artists with conservative, political songs; we are about promoting artists who just happen to love America and the liberties that come with being an American. Many of the musicians at our site have non-political songs that are fantastic and are far superior to much of what we hear played on mainstream radio stations these days. Joe's intensely passionate Apolcalypse is a perfect example.

[youtube s3SoSxNQStY nolink]
Thankfully, "Al Gore's Amazing Internet" has given Joe and all the other amazingly talented artists at our site (especially those who are writing/recording songs with positive messages and a healthy dose of truth) the ability to share our craft via conservative sites like Big Hollywood and Internet radio shows. In fact, we've recently partnered with Liberty Bell Radio , and on 5 November, 10AM ET, hosts Matthew & Reese will debut the all-new BigDawg's Music Hour radio show. Each week they will showcase five songs in the first half hour with the story behind each song and in the second hour you will get to know a featured guest artist from our site. We will also be partnering with From the Right Radio in the near future to bring a solid hour of great music every week from some great patriots (hosted by yours truly). Check our site regularly for more details.
One thing is certain – you will be hearing plenty of Joe's great music on both shows. In a review written about Joe's Lost in Boston CD release party (which includes Just In Case and Apolcalypse), writer Tricia Nesti said the following:

I've heard several of his albums and this is my favorite. While starting out intending to make a country album that ended up much more like a rock album, Joe did something wonderful; he took rock and roll back to its roots. Rock evolved from Jazz and Country music (after all, Elvis and the Beatles took much of their inspiration from artists like James Brown and Chuck Berry, they were some of the artists who really started the movement called rock music), and Joe's album takes you back to that original rock and roll sound. And it's not just great to listen to; it's refreshing. Especially in a world where rock music is sounding significantly less and less like rock music everyday (since when is Kelly Clarkson rock music, Kiss 108?).
Like what you've heard so far? Want to hear more? Be sure to "Like" Joe Merrick's FaceBook fan page and subscribe to his YouTube channel. And if you are a musician and need a real pro to work with on your next project, Joe Merrick is your man. Here is what one satisfied customer had to say:

"… of studios there are really only three that matter…Abbey Road in London, Sun Studios in Memphis and Guilty Dog in Hanson. Thanks for building a place for us to hide out and indulge our guilty pleasures"

– Bob Phillips