On Tuesday, Clay Aiken, runner-up in the second season of American Idol, was defeated by incumbent Republican Renee Ellmers in the race to represent North Carolina's second congressional district. 
Ellmers, first elected in 2010, took home 56 percent of the vote. Aiken, had he won the bid, would have earned the title as the first openly gay congressman to be elected from the south.
Election day started off rough for the American Idol star. After he cast his vote, his tour bus broke down as it left the polling station. Law enforcement reportedly had to tow it away.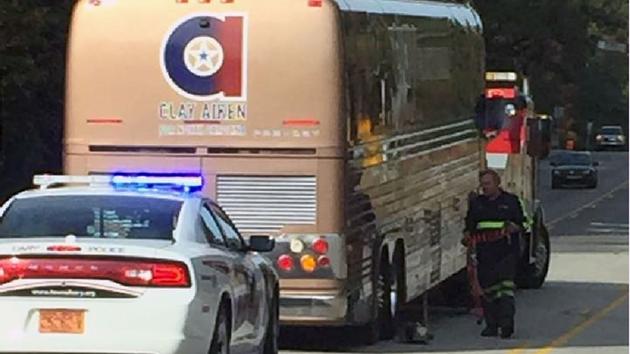 Aiken failed in his first attempt at running for office, but he did land a four-hour docuseries with Esquire, according to a press release, via The Wrap. 
A camera crew from Lightbox has reportedly been following Aiken's campaign trail since February. Simon and Jonathan Chinn began filming the star from the time he announced his candidacy up until Tuesday's loss.
"We were granted incredible access during the making of this documentary, and in turn were able to capture the internal workings of an American campaign — the good, the bad and the ugly," Simon Chinn said.
This unique program will examine American politics through the eyes of an atypical candidate, such as Clay Aiken, whose field of expertise isn't in politics but the music industry. 
"The opportunity to work with amazing documentarians Simon and Jonathan Chinn gave Esquire Network the perfect opportunity to explore politics and its intersection with celebrity," said Matt Hanna, head of original programming at the network.