MTV aired its "star"-studded Video Music Awards on Sunday night live from Los Angeles.
The network's decision to appoint Miley Cyrus host of the proceedings was a well-calculated move; they obviously wanted "controversy," and with awards shows like the VMAs, viewers tend to care more about the spectacle of the between-awards riffs and musical performances than about who actually picks up any trophies (as opposed to the Oscars, where the focus is somewhat more results-oriented).
There were some highlights during the 2-hour plus show (more on those at the bottom), but overall, the evening played out as could be expected: Cyrus delivered plenty of poorly executed jokes about weed, sex, and Donald Trump while swearing up a storm, Taylor Swift won Video of the Year, and Kanye West gave an overly-long and just-nearly coherent achievement award acceptance speech (that almost made the Highlight section).
If it seems like Miley Cyrus appears a lot on this list of "lowlights" from the show, that's because she was just that bad.
Lowlights
1. Miley's Instagram Stunt
Cyrus began the show with some digs at herself ("Maybe MTV figured the easiest way to keep me from performing was to ask me to host") before challenging Ellen DeGeneres' record-breaking Twitter selfie from last year's Oscars.
https://instagram.com/p/7B4wlVwzAr/
The resulting picture, seen above, tried to be all "crazy" but just wound up looking forced.
"Ok, on the count of three, everyone is gonna say marijuana!"
Cute.
And Cyrus didn't even come close to breaking DeGeneres' tweet record.
2. Rebel Wilson's "Police" Bit
Actress Rebel Wilson hinted that she was going to say something edgy about police brutality when she came out onstage to present an award in full uniform. But then she stripped it off to reveal a T-shirt with the words "F*** Tha Stripper Police" on it (which MTV, despite airing the show on a time delay, failed to censor in time) and went into a long, misguided joke about ordering a stripper for her grandmother.
"They come to your house. You think you're getting arrested and you just get a lap dance and it's usually uninspired," Wilson joked. "I hired a police stripper for my grandma's 80th and he wouldn't even feel her up – I hate this injustice, hence the shirt."
Of course, Wilson's already getting hit on Twitter for "making light of police brutality."
3. Miley Curses Up a Storm, Smokes Weed with Tyga 
Cyrus used her second skit of the evening to remind viewers why she was recently ranked the worst celebrity role model for children.
In the clip, which you can check out here, rapper Tyga asks Cyrus what the craziest thing she's ever done is. We never get to find out because everything out of Cyrus' mouth for the next 30 seconds is bleeped and blocked out.
Later on in the clip, Cyrus lights up a joint in bed after getting tucked into bed by her dad Billy Ray.
4. Kanye's 'Vanguard Award' Acceptance Speech
In presenting the MTV Vanguard Award to Kanye West, Taylor Swift officially pardoned the rapper for infamously interrupting her 2009 VMA acceptance speech. West began his own speech by thanking Swift for being "gracious," and then launched into what would become a 13-minute, rambling Yeezy masterpiece. West went after MTV for repeatedly publicizing that Swift would be his presenter in an attempt to rehash old drama for ratings. "You know how many times MTV ran that footage? Cause it got them more ratings? You know how many times they announced Taylor was gonna give me the award?" West also said he "rolled up a little something, knocked the edge off" before he hit the VMAs (was everyone there high?). "I'm confident. I believe in myself. We the millennials, bro. This is a new mentality. We're not going to control our kids with brands. We're not going to teach low self-esteem and hate to our kids. We're going to teach our kids that they can be something … to believe in themselves." And then, just before leaving the stage: "And yes, as you probably could have guessed by this moment, I have decided in 2020 to run for president." Good stuff.
5. Miley's Joke after Kanye's Presidential Announcement
"Whoa. Now we all know what happens to Kanye West when he smokes weed," Cyrus joked. "And bro, there's some award-show etiquette,I mean pass that sh*t." Again with the weed. And then a political "jab:" "Trump, you had my vote, but now, Kanye West for President." Yikes.
6. Kim Kardashian's Dress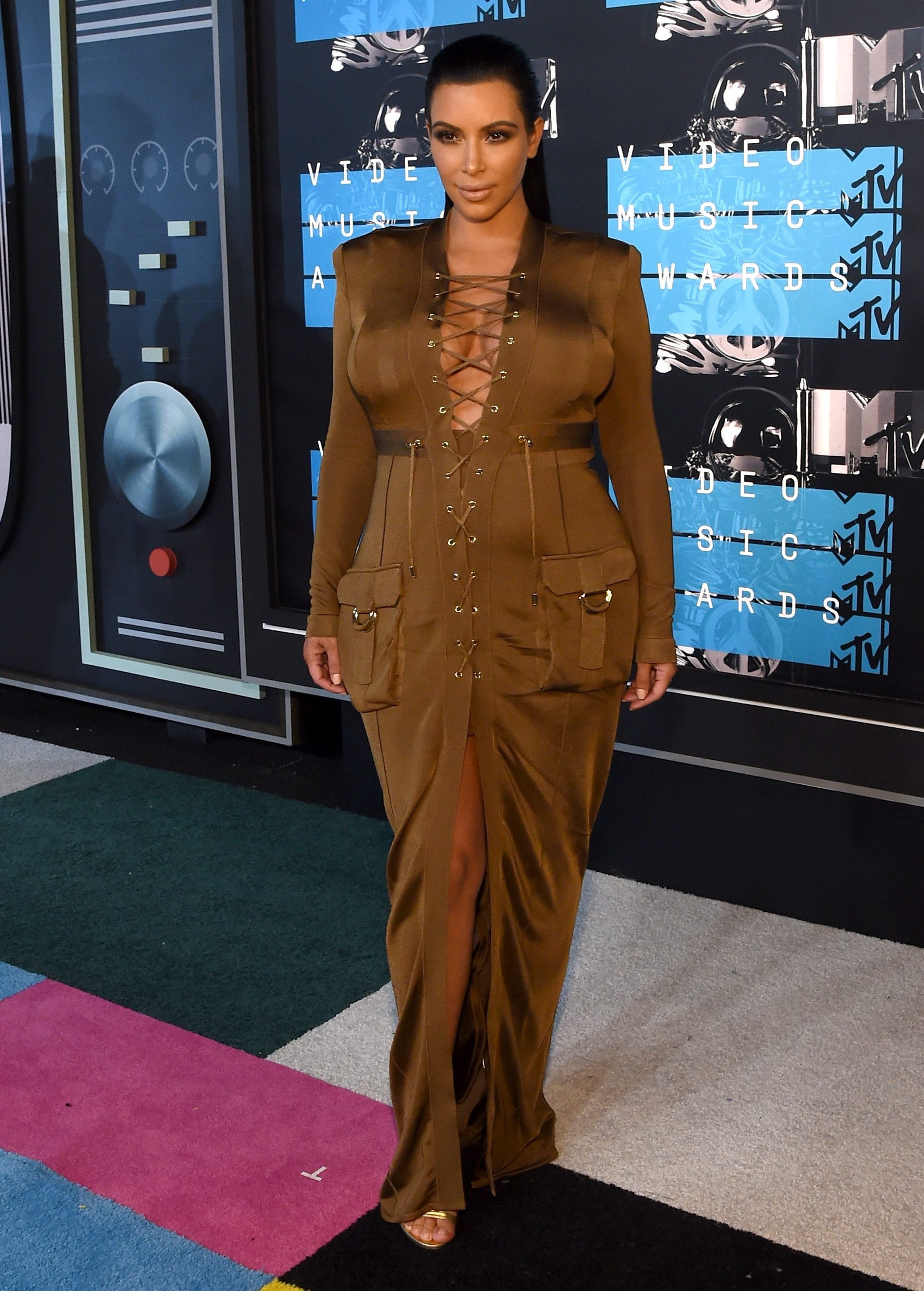 7. "Oh, sorry, are my tits out?"
After A$AP Rocky and Twenty One Pilots performed a song together and Taylor Swift picked up Video of the Year for "Bad Blood" (without Kendrick Lamar, who's touring overseas), Cyrus' boob popped out for a split-second (MTV's censors failed again – especially embarrassing after executive producer Ian Toffler told Billboard before the show that the network would be "prepared" for her). "Oh, sorry, are my tits out?"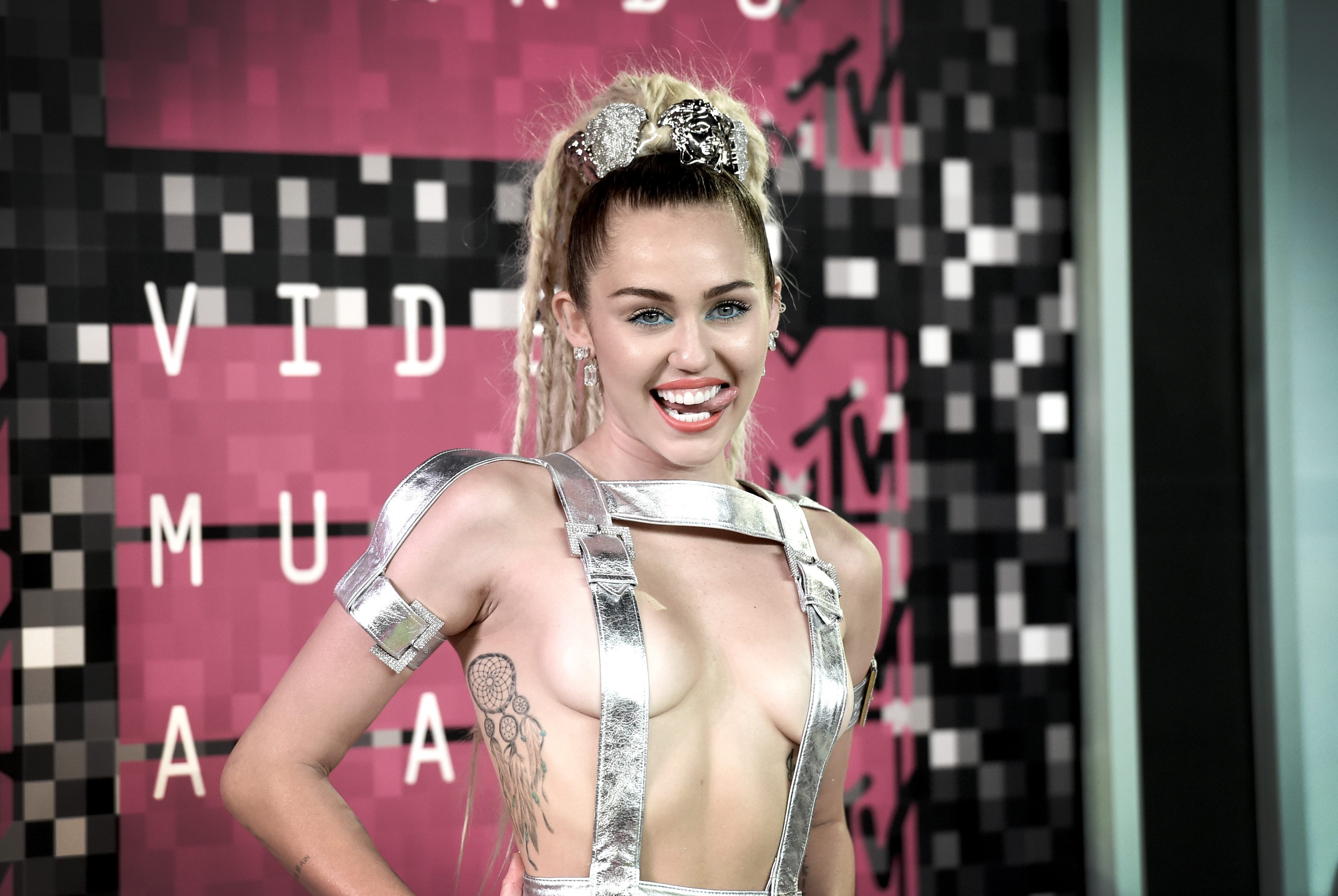 Classy.
Highlights
1. Big Sean's acceptance speech
In an evening with so many acceptance speeches that felt hollow (Nicki Minaj thanked her pastor for winning Best Hip-Hop Video for "Anaconda," an ode to big butts), Big Sean's speech felt real and from the heart. The rapper dedicated his award for Best Video with a Social Message to his grandmother, Mildred Virginia Leonard. "She was one of the first female black captains in World War II. One of the first female cops in the streets of Detroit," Sean said. "She was a teacher, a counselor, you know what I mean? I'm talking home-cooked meals every days after school." "If one person could show me that one man – man meaning human being, male or female – could change the world, it's her, so I gotta dedicate this to her." He also praised West, who he said discovered him. "If you hadn't opened the doors for me I wouldn't be able to do the stuff I'm doing. So thank you for giving me the opportunity of a lifetime. Making my dreams come true. I love you."
2. Tori Kelly – "Should've Been Us"
Kelly's performance was awesome. Check it out for yourself:
3. Justin Bieber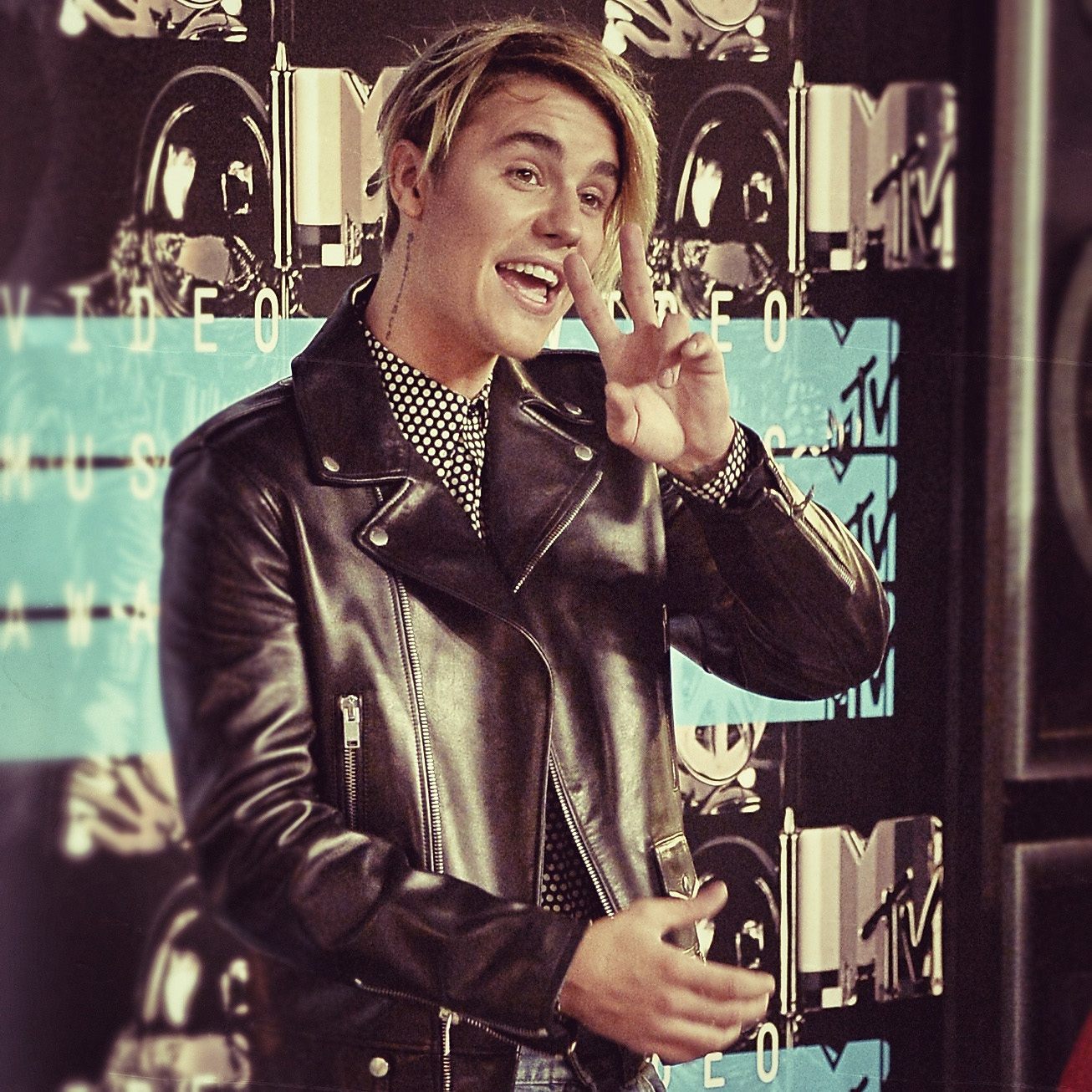 Look, I'm not a fan of the guy's music. But Bieber actually delivered one of the more respectable performances of the evening. He actually sang well – using minimal pitch correction, unlike several other performers – danced well, and kept things generally non-flashy.
He even got emotional after the performance, tearing up at the end of his strenuous two-song set.Not to be outdone, Cyrus was quick to kill the moment: "Wow. Well, I was going to keep this jacket on, but now I know that Justin Bieber can fly…" she said before removing her overcoat to show more skin. "Hey Justin, call me when you're legal."
Check out the full list of VMA winners here.