On the eve of her Super Bowl 50 half time show performance, Beyonce released a politically-charged video, "Formation," featuring scenes set in the devastated and flooded urban areas of New Orleans and the plush halls of some Louisiana mansions.
The five minute music video is brimming with Black Lives Matter references. A young black child (clad in black pants and a black hoodie) is seen throughout the five minute video dancing in front of a line of police officers, who are dressed in riot gear.

One scene cuts between the dancing boy and the band of cops, to a graffiti'd wall with the words "STOP SHOOTING US" on it.

The police officers are also seen with their hand up, à la Michael Brown who did not have his "hands up" when Officer Wilson fired on him.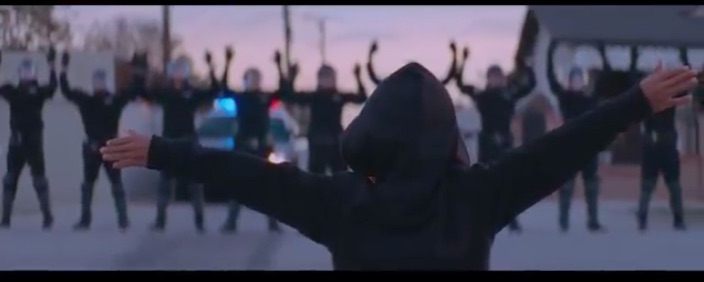 At one point in the video, an older black man holds up a "The Truth" newspaper showing an image of Martin Luther King, Jr. where the front page reads, "More Than A Dreamer."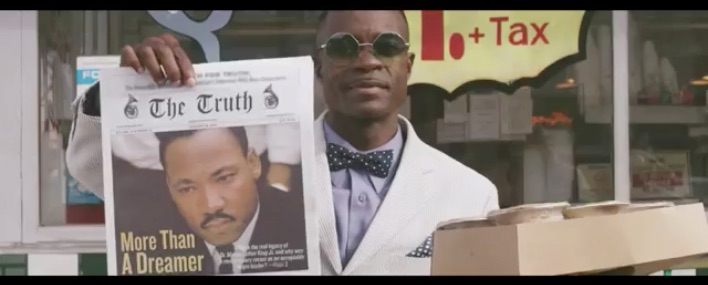 Before singing that she "might be a black Bill Gates in the making," Beyonce says, "When he f**k me good I take his ass to Red Lobster."
The new single is rumored to be part of Beyonce's Super Bowl show. The song is currently available for download via Tidal, co-owned by Beyonce and her husband Jay-Z.
The subscription-based streaming service has pledged to donate $1.5 million to to Black Lives Matter.
Black Lives Matters organizer Deray McKesson is one of 10 people that Beyonce follows on Twitter. She has over 14 million followers, and she doesn't follower her husband, Jay-Z.
Follow Jerome Hudson on Twitter @jeromeehudson