A billboard promoting the faith-based film God's Not Dead 2 that features a pro-religion slogan has been barred from going up at the Republican National Convention in Cleveland this month.
According to the Hollywood Reporter, local billboard company Orange Barrel told the film's distributor, Pure Flix, that the billboard's language was "incendiary" and thus could not go up.
The billboard features an image of the film's star, actress Melissa Joan Hart, alongside the slogan: "I'd rather stand with God and be judged by the world than stand with the world and be judged by God." Pure Flix wanted the billboard draped over the side of a building in downtown Cleveland, and had reportedly paid Orange Barrel $64,100 for it.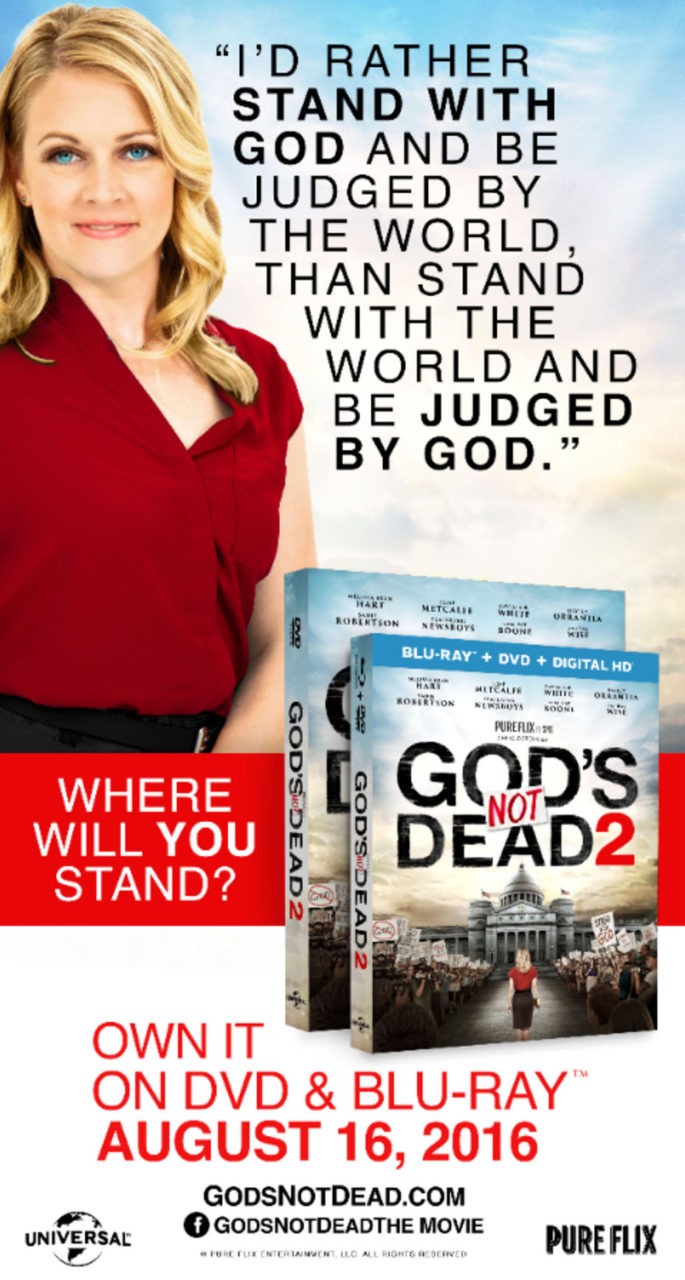 But the billboard company reportedly turned down Pure Flix's sign, first citing rules prohibiting "scandalous" messages at the RNC, and then suggesting the city of Cleveland would find it problematic.
THR's Paul Bond reports that the city did have objections to the billboard's size and placement, but a spokesman for the mayor's office told the outlet that the content of the billboard was fine.
Pure Flix CEO Steve Fedyski told THR that he was "perplexed" by the billboard company's refusal to accept the advertisement, and speculated that "someone, somewhere didn't want our message out."
"They picked the building and the size, and advertised that it was available," he added. "They gave us a budget and deadlines and we met all of it, then they put us on hold. We missed a primary promotional opportunity."
Orange Barrel said that "no bias" had been intended and that the company had simply not gotten permission from the city to use the building.
Meanwhile, those headed to the convention in Cleveland will be greeted by a pro-atheism billboard shortly after exiting the airport.
The sign, paid for by the atheist group Freedom From Religion Foundation, bears the likeness of former President Ronald Reagan alongside one of his quotes: "We establish no religion in this country… Church and state are, and must remain, separate."
https://twitter.com/AtheistAir/status/747791071661416448
A spokesman for the group told THR that the pro-atheism billboard would be located just behind the "Welcome to Cleveland" sign.
Follow Daniel Nussbaum on Twitter: @dznussbaum