Rock band Coldplay released a pro-immigration lyric video for the song "Miracles (Someone Special)," which contains imagery made popular by "Resistance" activists protesting President Donald Trump's agenda.
The four-minute video depicts vintage photos of people who have immigrated to America during the 19th and 20th centuries. Toward the end of the video, a small girl is seen holding a photo of Munira Ahmed from 2007 wearing an American flag hijab — imagery often used by left-wing Women's March activists and other anti-Trump protests.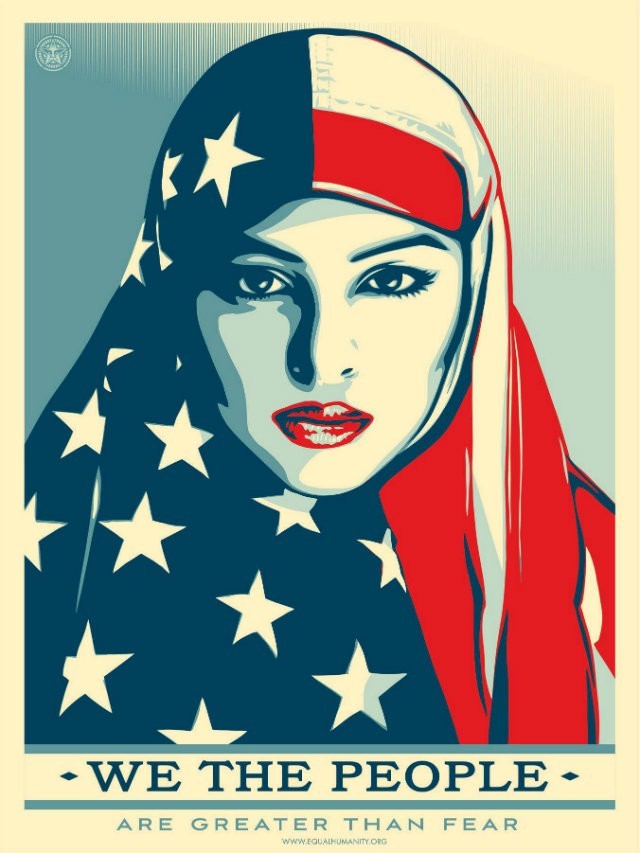 Ahmed's photo, redesigned by Shepard Fairey of the iconic Barack Obama "Hope" photo fame, is, according to Slate's Christina Cauterucci, "a portrait of Muslim resilience and female defiance, rendered in red, white, and blue."
"My father said never give up son / Just look how good Cassius become / Mohammed, Mahatma, and Nelson / Not scared to be strong," the band sings in the song.
While the music video doesn't appear to send an overtly political message, the use of Ahmed's photo seems to allude to one.
"Miracles" also feature lyrics from Detroit rapper Big Sean and is the lead single off Coldplay's five-track Kaleidoscope EP, which was released July 17.
Follow Jerome Hudson on Twitter: @JeromeEHudson