JAFFA, Israel – The Islamic State organization has published pictures of the public humiliation of Iraqi thieves in an attempt to counter news of a string of military setbacks with "business as usual" images.
In the pictures, taken in Iraq's Euphrates district, IS militants are seen flogging two men who were suspected of stealing unspecified public property.
In addition, they were chained to a utility pole and forced to wear a sign saying "thief of public money." The charge was categorized as a misdemeanor, and thus did not result in chopping off their hands, which is the customary punishment for thieves.
You can see a selection below via Islamic State Telegram Forum: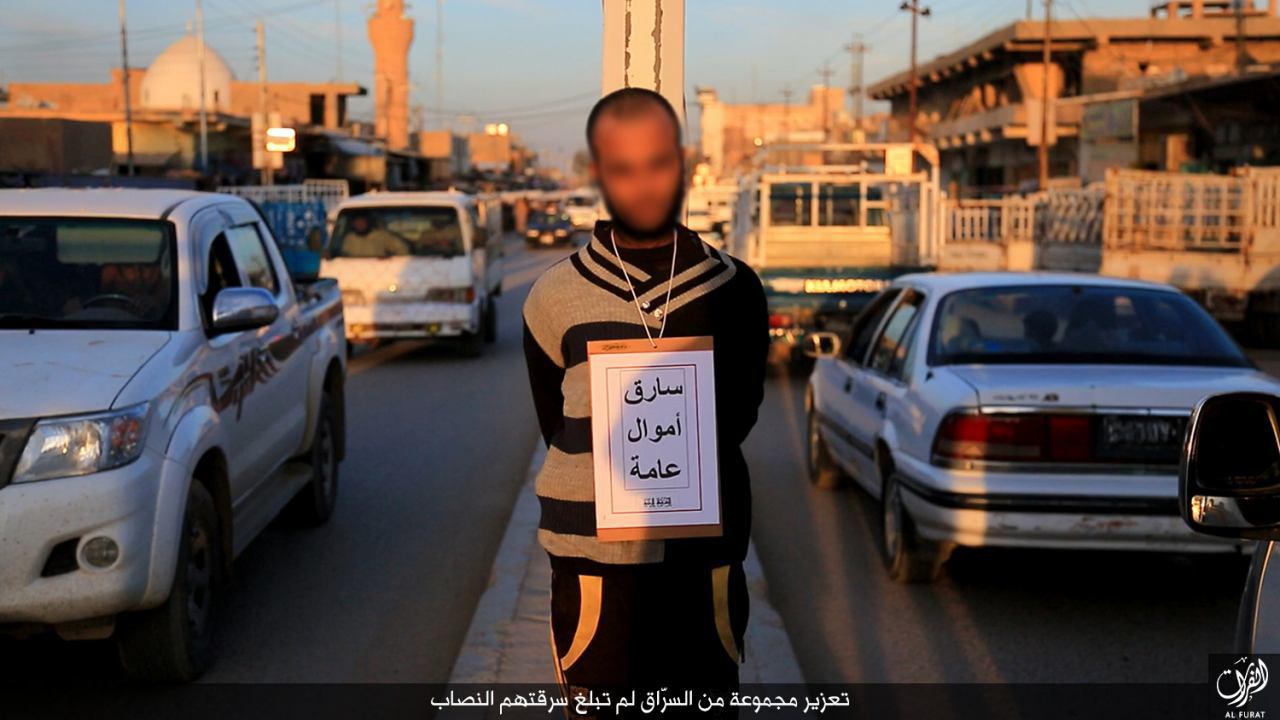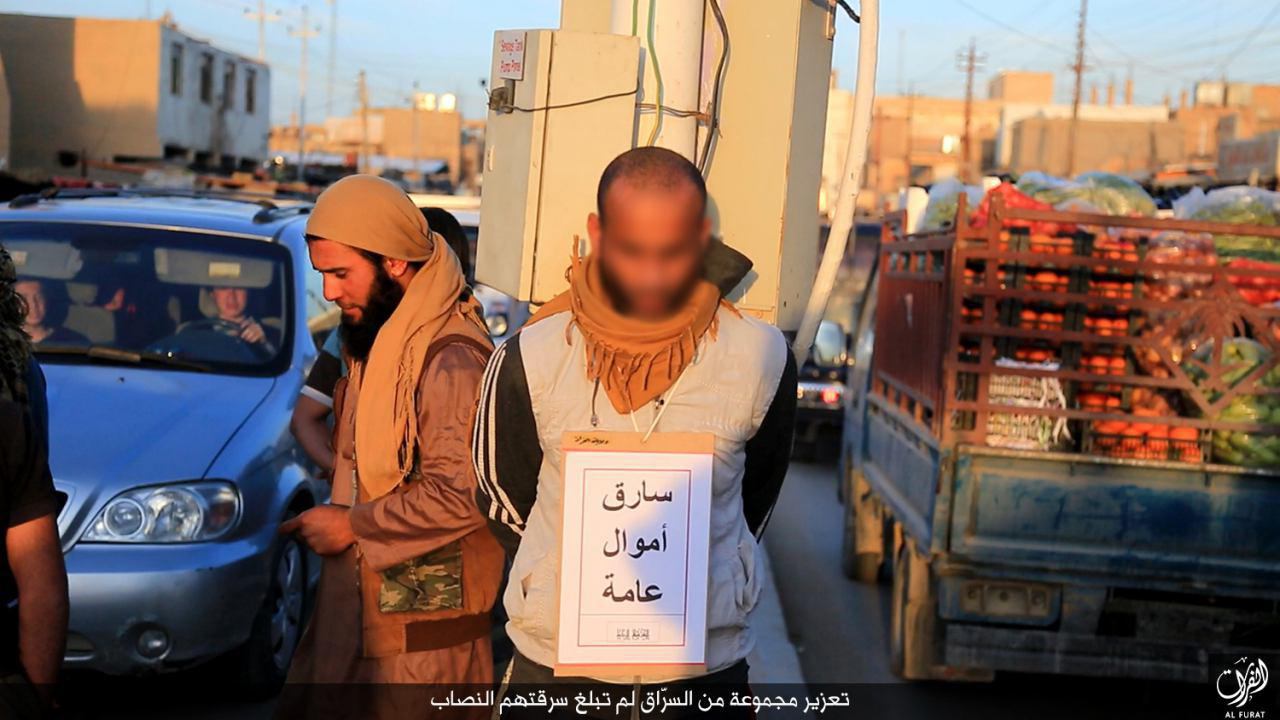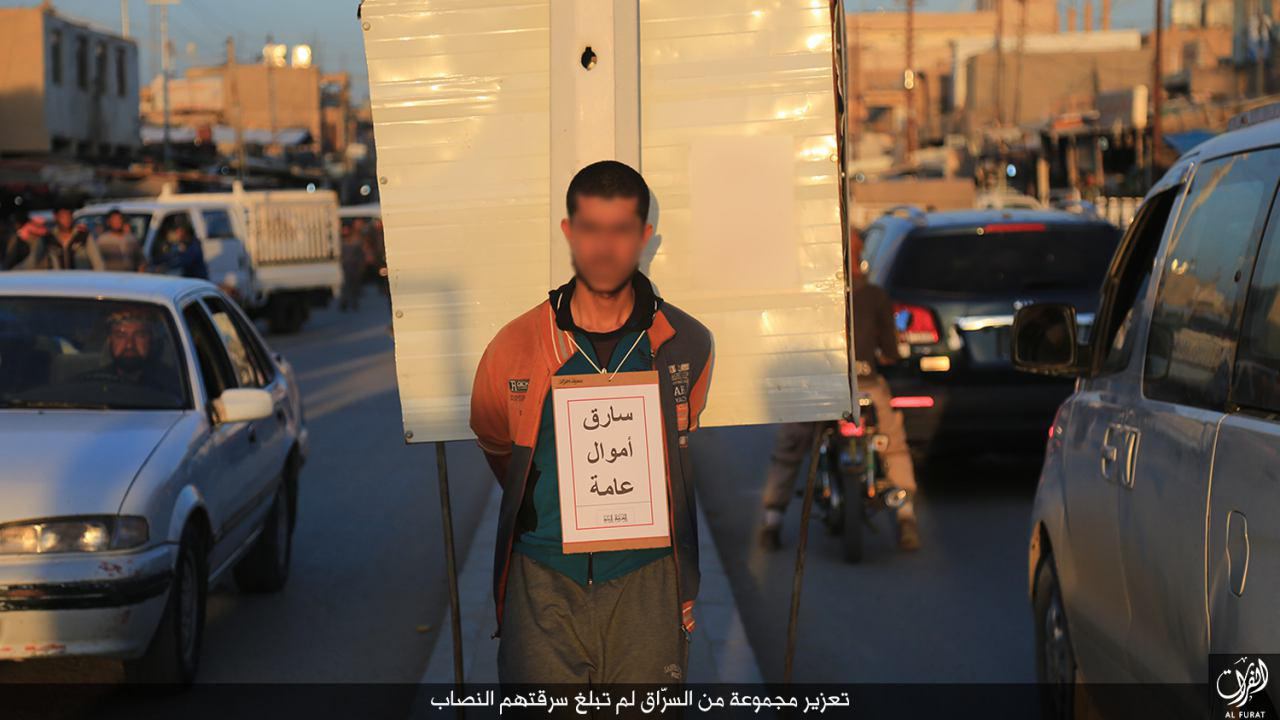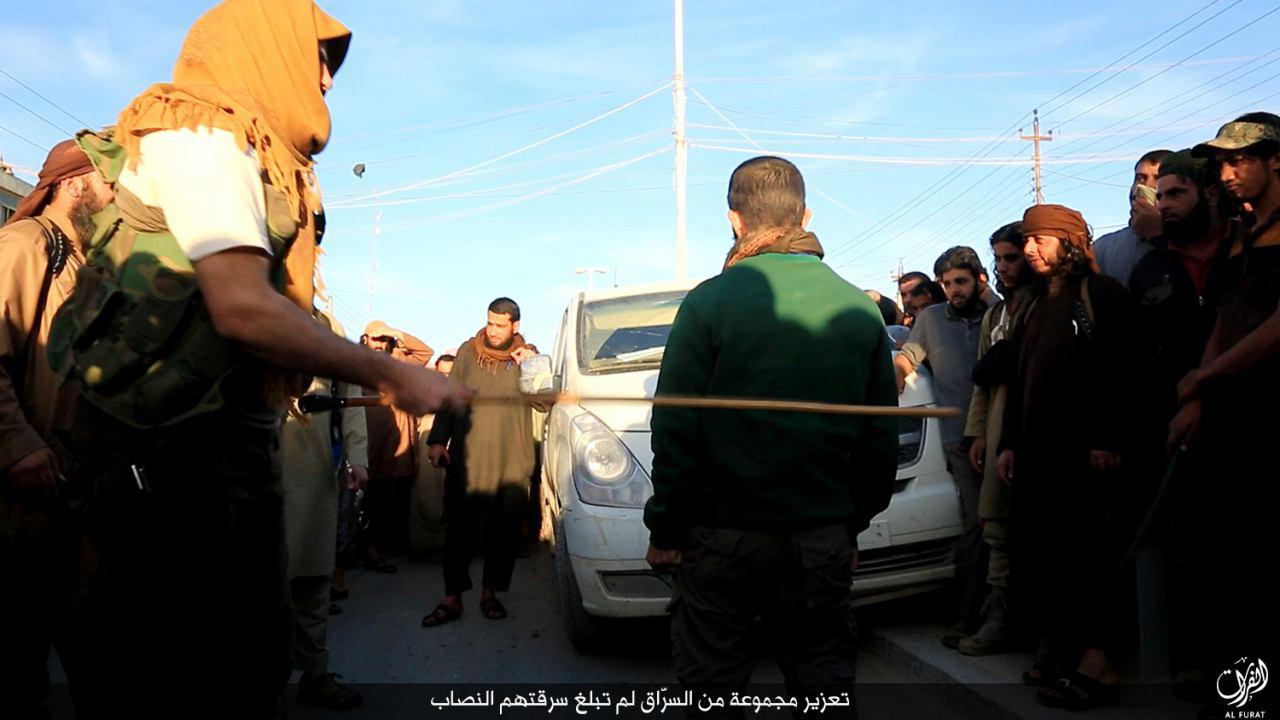 "It's an educational measure," says former IS fighter Abu Baqr Almaqdesi, who returned to his native Gaza after being injured in battle. "It only shows that we're not barbarians, like the West claims."
"The punishments are premeditated and proportionate," Almaqdesi told Breitbart Jerusalem, speaking by cell phone from Gaza. "I don't know what the suspects were actually charged with, but it seems like the gravity of the offense was light enough to make do with humiliation. If they are ever caught stealing again, even the slightest thing, their hands will be chopped off because it will show that they didn't learn their lesson."
"During my time there," he continued, "I saw how much the people are yearning for real justice, one that is not carried out arbitrarily by corrupt rulers and man-made judicial systems that distinguish between the powerful and the powerless, and between the rich and the poor. People strive for an Islamic punitive system that draws on the Quran and is supervised by the sages."