JAFFA, Israel – The Syrian army reportedly reached the edge of the Raqqa region on Saturday, coming within the vicinity of the self-styled capital of the Islamic State's "caliphate" for the first time since 2014.
However, in a seeming bid to demonstrate that they are unfazed, IS has stepped up propaganda reports in order to show business as usual in areas under its rule.
One set of pictures released by the global terrorist organization via Islamic State Telegraph Forum over the weekend showed an IS militant reading an "indictment" (see below) to a suspected thief in the town of Tabqa, before his head was chopped off in public (see above).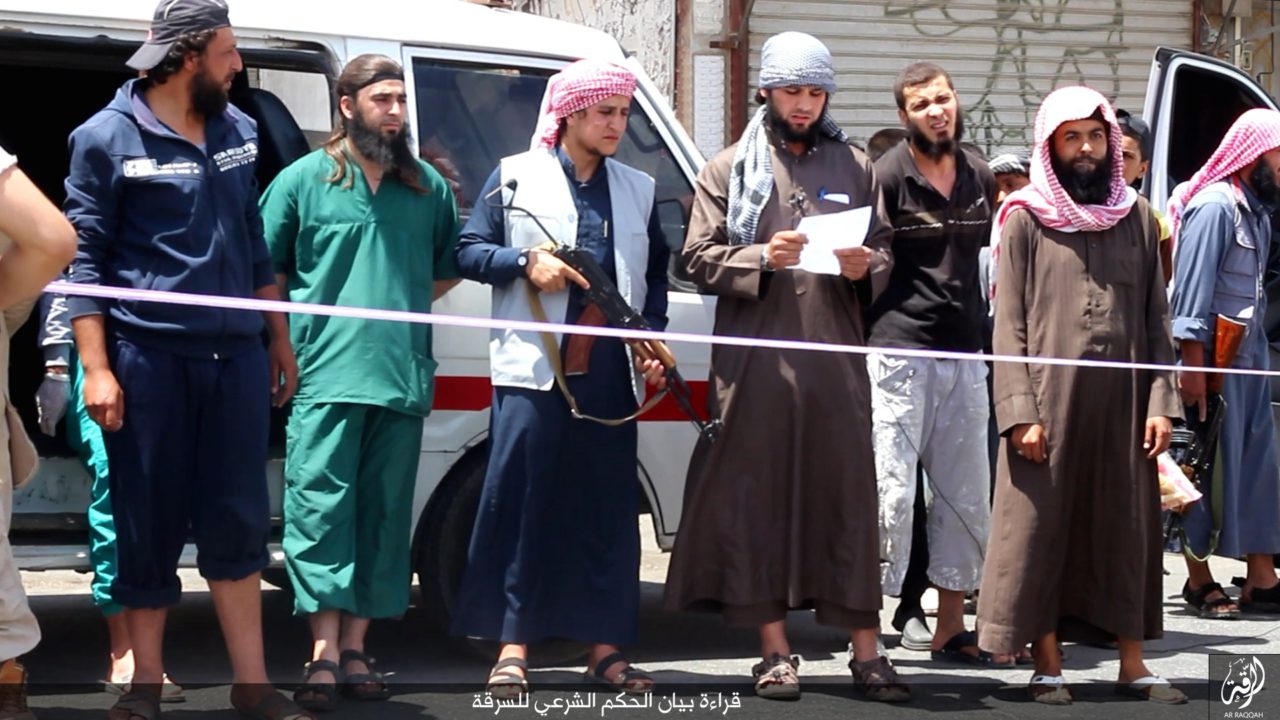 In another incident, IS men censured, humiliated, and flogged three suspected thieves in front of scores of witnesses. See below: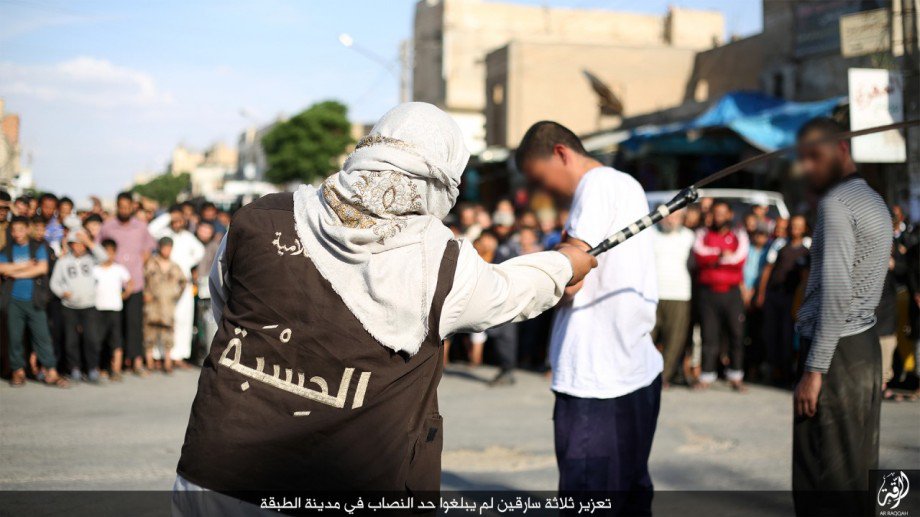 Also, in Tabqa, the organization published pictures of its policemen supervising shops and supermarkets (see below), and seizing cigarettes and expired goods for burning.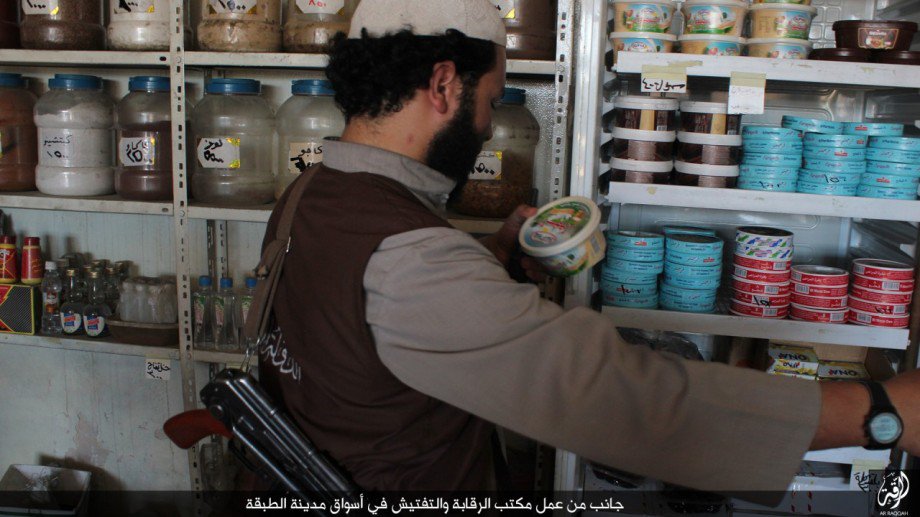 And from the "capital" of Raqqa, IS published pictures of a confectionery. See below: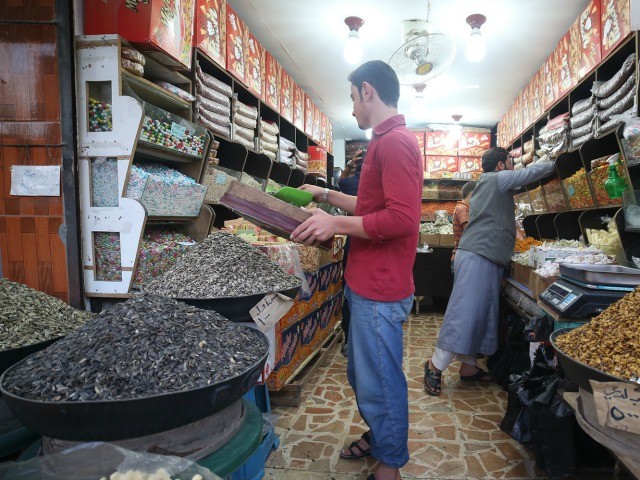 Salafists in the Gaza Strip told Breitbart Jerusalem that IS keeps its Internet forums up to date with rolling reports from Raqqa.
"Indeed, the American infidels together with the Kurds, the Russians, and the Syrians have launched an attack on the caliphate and its capital, but our mujahedeen hold on to their positions with fervor and determination," Abu Huzayfa Almaqdesi said. "It is clear that Allah will bestow victory on the mujahedeen, even in the event of several tactical retreats. No panic was felt among our brothers fighting in Raqqa or in Fallujah."
The AP reported on the Syrian military's advances:
Syrian troops reached the edge of the northern province of Raqqa on Saturday, home to the de facto capital of the Islamic State group's self-styled caliphate, in a push that leaves the extremists fighting fierce battles on four fronts in Syria and neighboring Iraq.

IS, which controls large swaths of territory in both countries, is fighting Syrian troops, U.S.- backed fighters, and opposition militants in northern Syria and is facing an offensive by Iraqi government forces on their stronghold of Fallujah.

The Syrian government has had no presence in Raqqa since August 2014, when IS captured the Tabqa air base and killed scores of government soldiers. The provincial capital, Raqqa, became the militants' first city.

The Britain-based Syrian Observatory for Human Rights said Syrian troops reached the "administrative border" of Raqqa province under the cover of Russian airstrikes. It said that during three days of fighting, 26 IS fighters and nine troops and pro-government gunmen were killed.