SANTA MONICA, California — Democratic presidential candidate Sen. Bernie Sanders (I-VT) blasted Hillary Clinton for declining to participate in a Fox News debate before the highly anticipated June 7 primary in California.
"I was disturbed, but not surprised, to hear a few hours ago that Secretary Clinton has backed out of the debate," Sanders told the crowd of approximately 10,000 people from the podium of the football field at Santa Monica High School.
"She's a bitch!" someone from the audience shouted.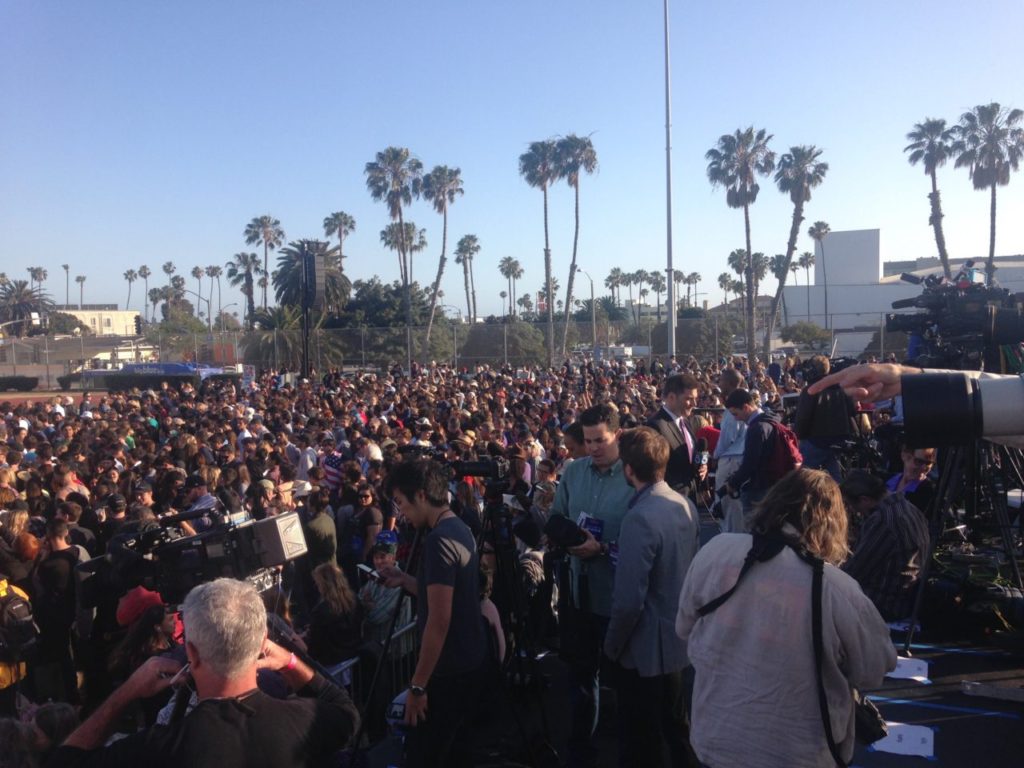 Sanders said, "In the last 12 months, we have won 20 state primaries and caucuses" and added, "What is really most exciting to me is that in every state that we have competed — including the states that we lost — we have won by yuuuge numbers, and we have won the votes of individuals 45 years of age and younger."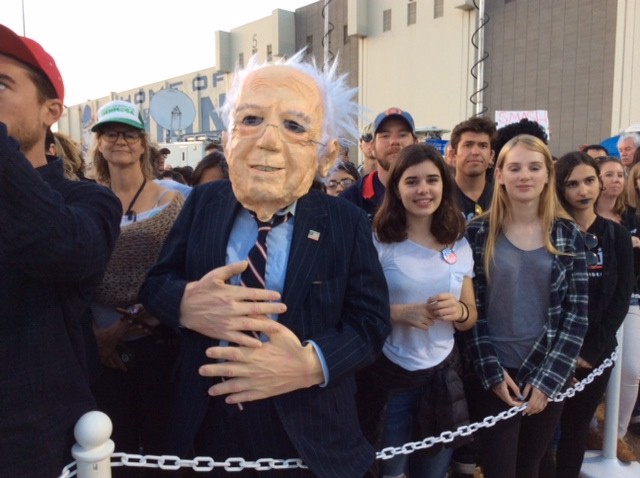 The crowd at Monday's rally was a healthy mix of millennial-aged individuals, and had many people in their 60s and above as well. "Voter registration here in California among young people and working people is going off the charts. Young people are catching on that they are the future of this country and they damn well want to help shake the future of this country," Sanders said.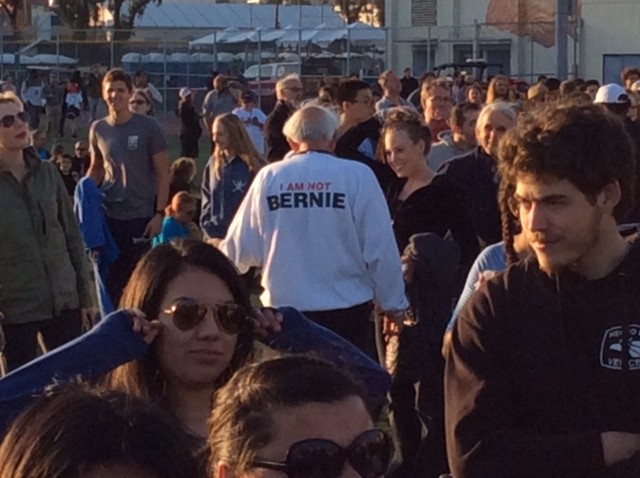 Hollywood icon Dick Van Dyke, 90, made a special appearance at the event and introduced Sanders as "the sanest man in America," before embracing him with open arms as he made his way up to the podium.
"We're gonna win here in California," Sanders said.
He railed at the Democratic Party's "rigged" primary system, as he has in recent rallies and speeches, and took a shot at the "billionaire class. "The nation does not need "a situation where the Koch Brothers and Sheldon are busy buying elections," he said.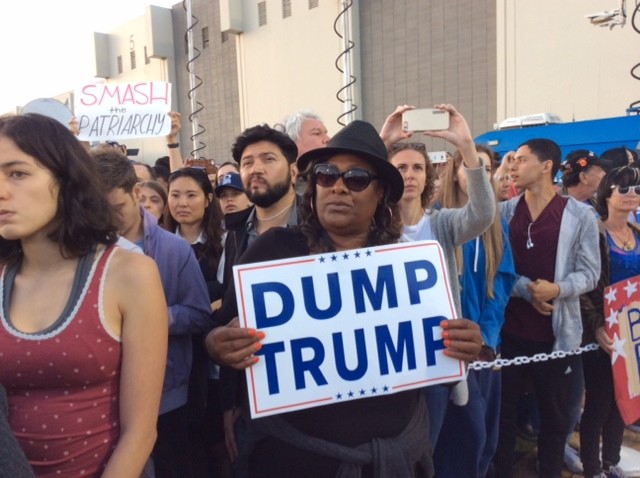 Earlier in the day, Sanders held a rally in Lincoln Park in East Los Angeles, in a predominantly Latino neighborhood. Wearing a light blue button-down shirt with his sleeves rolled up, Sanders promised: "We are going to take on vigorously, [with] the Department of Justice, [those] Republican governors who are trying to suppress votes."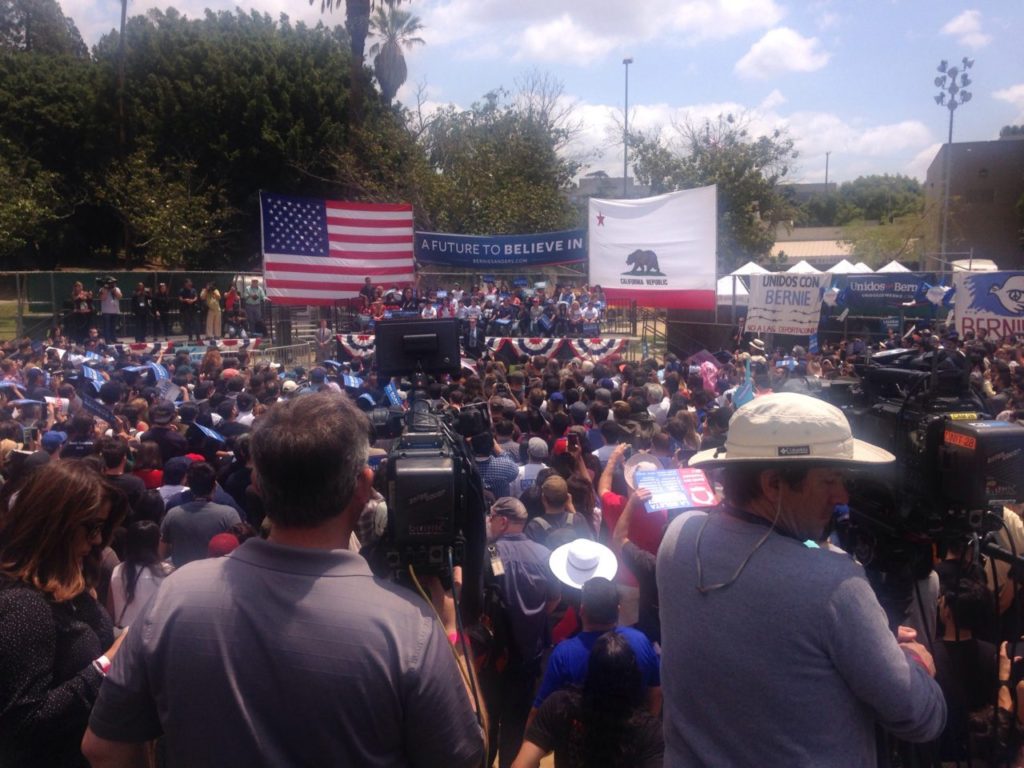 Sanders also noted that he was proud of the workers at McDonald's and other fast food chains who recently took a stand and demanded that they receive a $15 minimum wage.
Actress Rosario Dawson opened up for Sanders at the park, just as she would later in Santa Monica that evening. Dawson, 37, reminded the crowd of hundreds that "on June 7 we are voting purple … Republican, independent, Democrat, all of it coming together. We are voting for a party and a future that we should believe in," she told the crowd.
Andrew Keegan, 34, actor from television's 7th Heaven and the film 10 Things I Hate About You, also spoke at the Sanders event. In an interview with Breitbart News, he said, "I really am supporting this movement of what's happening within our emerging culture. So I think Bernie Sanders most represents that in this moment."
Follow Adelle Nazarian on Twitter @AdelleNaz