Vermont Senator Bernie Sanders didn't let his 28th wedding anniversary, or the Memorial Day weekend, slow down his campaign Saturday by holding three huge rallies across southern California.
The Sanders campaign is keeping a robust schedule and continuing to draw massive crowds even as the Democrat primary winds down. Sanders hopes an upset over former Secretary of State Hillary Clinton in California's June 7 primary will help convince Democrat superdelegates to switch their support away from Clinton before the Democratic Party nominating convention in Philadelphia in July.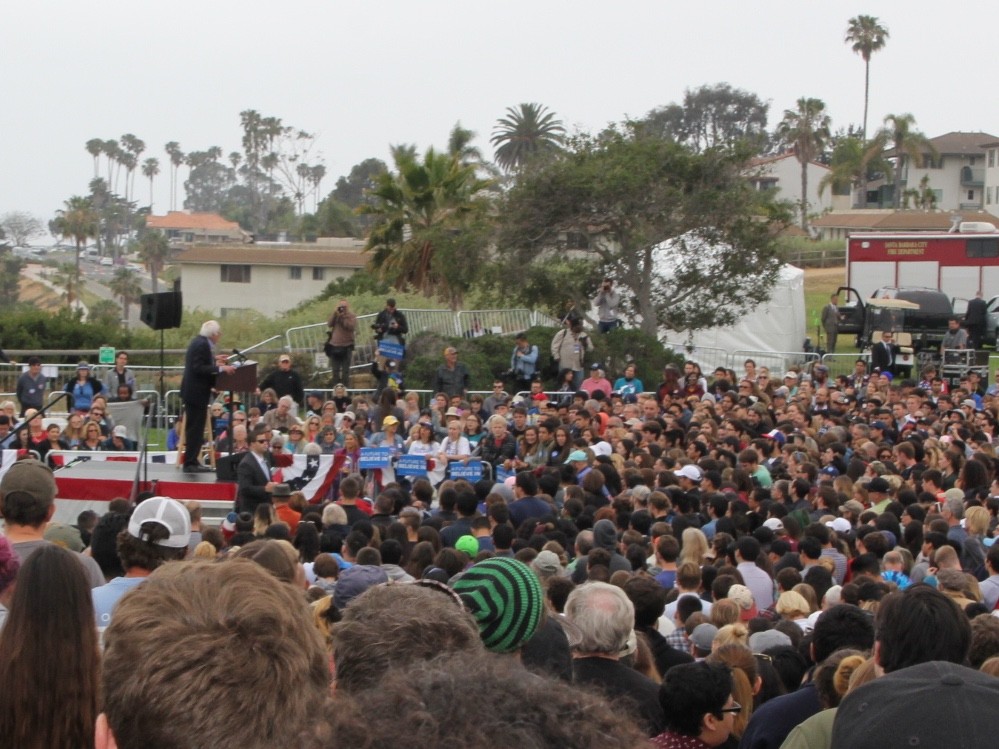 Thousands turned out Saturday morning for the seventy-four-year-old presidential candidate in Santa Barbara, California. Sanders highlighted environmental issues and delivered his usual stump speech to enthusiastic cheers from the crowd. Throughout the day, Sanders continued to draw distinctions with Secretary Clinton — especially by attacking her support for hydraulic fracturing ("fracking"), which has made the U.S. the world's top oil producer but is widely disliked by environmentalists.
Just a couple hours after finishing his remarks in Santa Barbara, Sanders took the stage in front of another energetic crowd more than sixty miles away in Santa Maria at 1:30pm.
At 5:30pm, Senator Sanders, arrived for an intimate meeting with Latino leaders and workers more than a hundred miles east of Santa Maria in Bakersfield, California. Senator Sanders spent about an hour interacting with about hundred local farm workers, organizers and activists.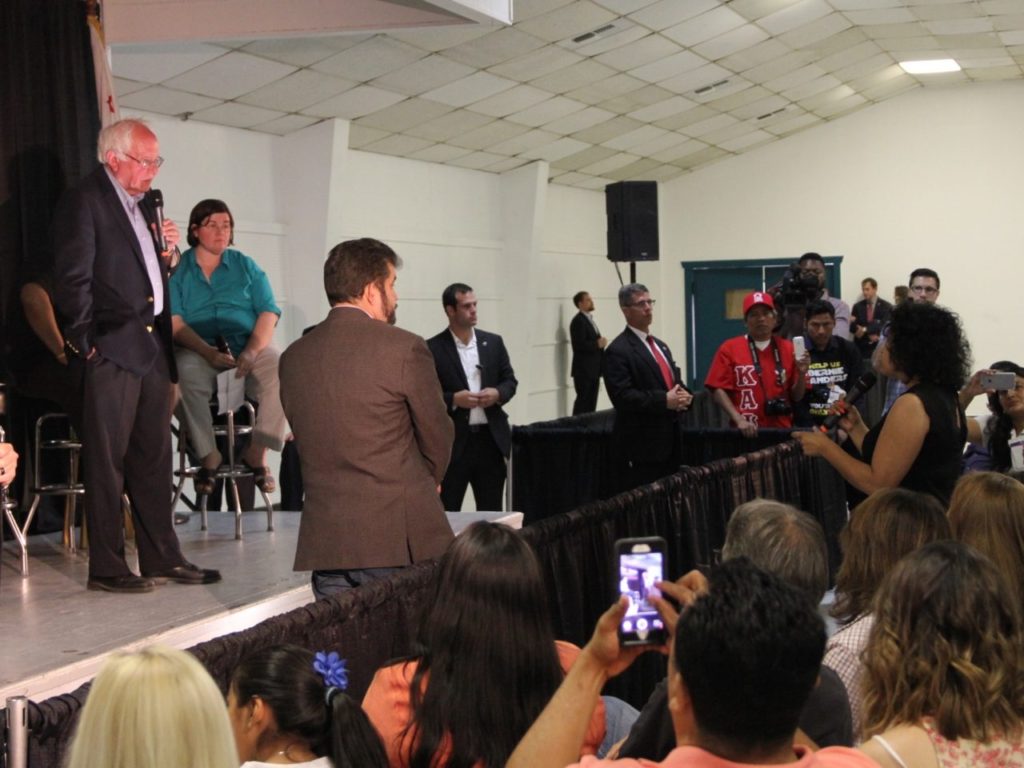 Sanders seemed genuinely surprised and outraged as he interacted with the audience and listened to their concerns about local issues around toxic water, migrant working conditions, and organizing efforts against the berry company Driscoll's.
After the Latino meeting, it was just a short walk across the Bakersfield Fairgrounds for the day's final rally.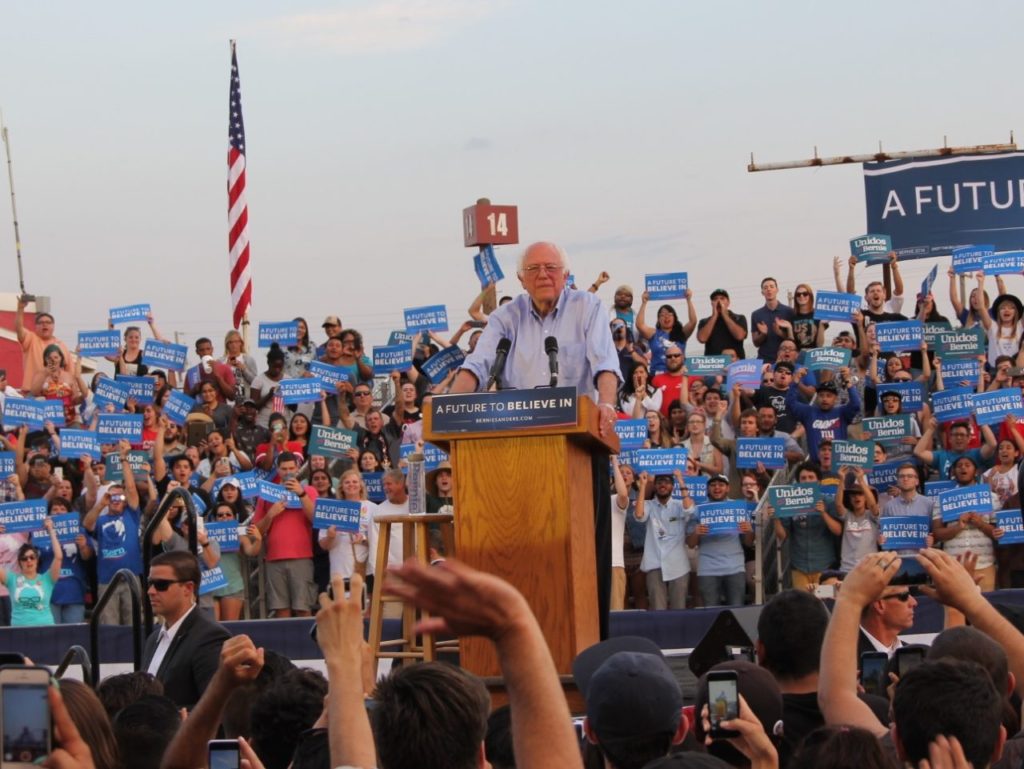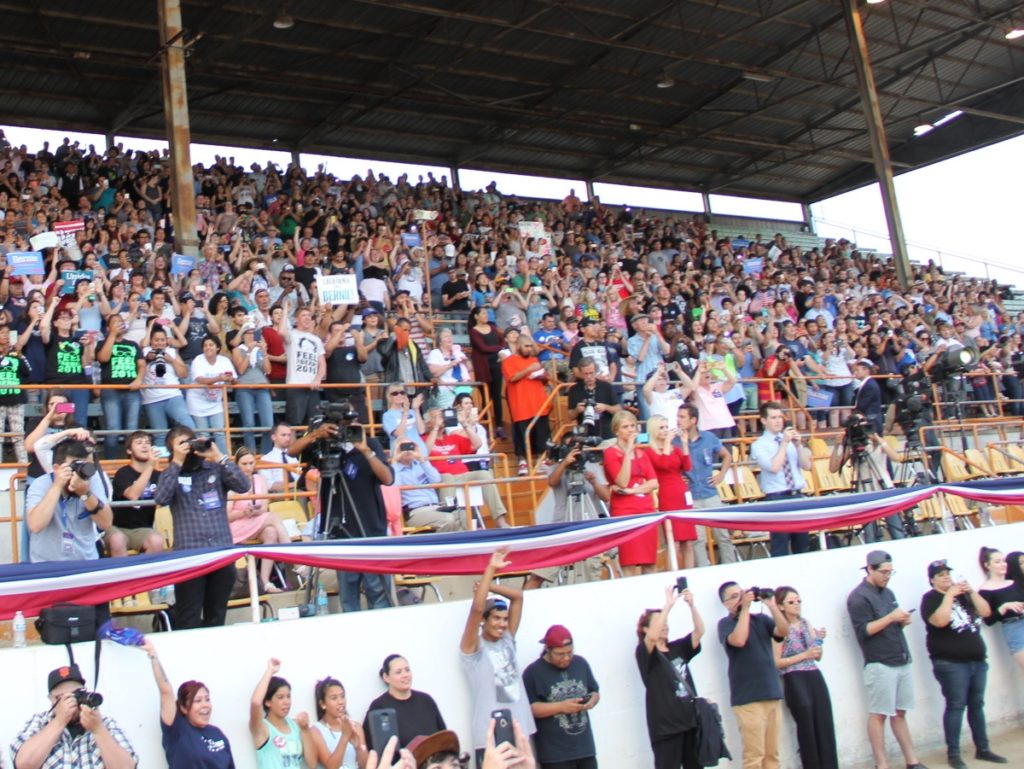 On Sunday, the Sanders campaign will be back on the trail with an evening rally in Fresno, before heading to Oakland for events on Memorial Day itself.