SACRAMENTO — Large numbers of pro-Donald Trump for President youth exiting a campaign rally in Sacramento on Wednesday evening clashed with a small group of anti-Trump protesters that had been trying their hardest to intimidate rallygoers streaming toward the venue.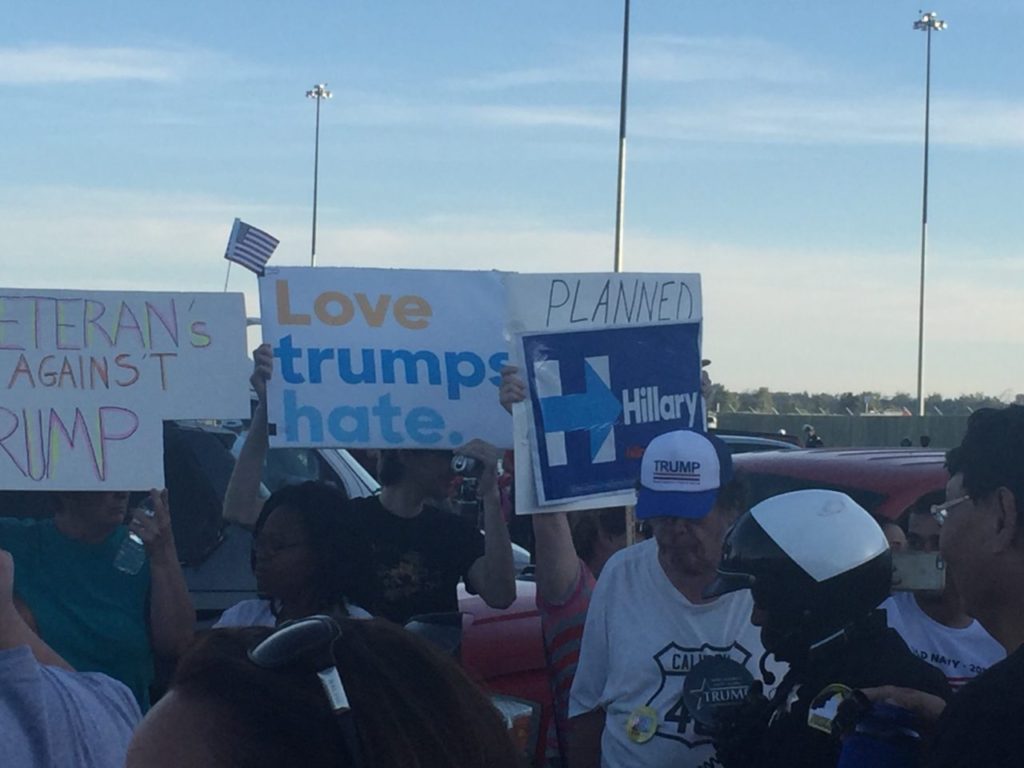 Two of those among the anti-Trump protest crowd wore National Lawyer's Guild Legal Observer hats as they documented activities throughout the evening. The familiar caps have shown up in places like Ferguson, Missouri on the night of pre-Thanksgiving riots in 2014. (The National Lawyer's Guild has also been accused of being a communist front group.)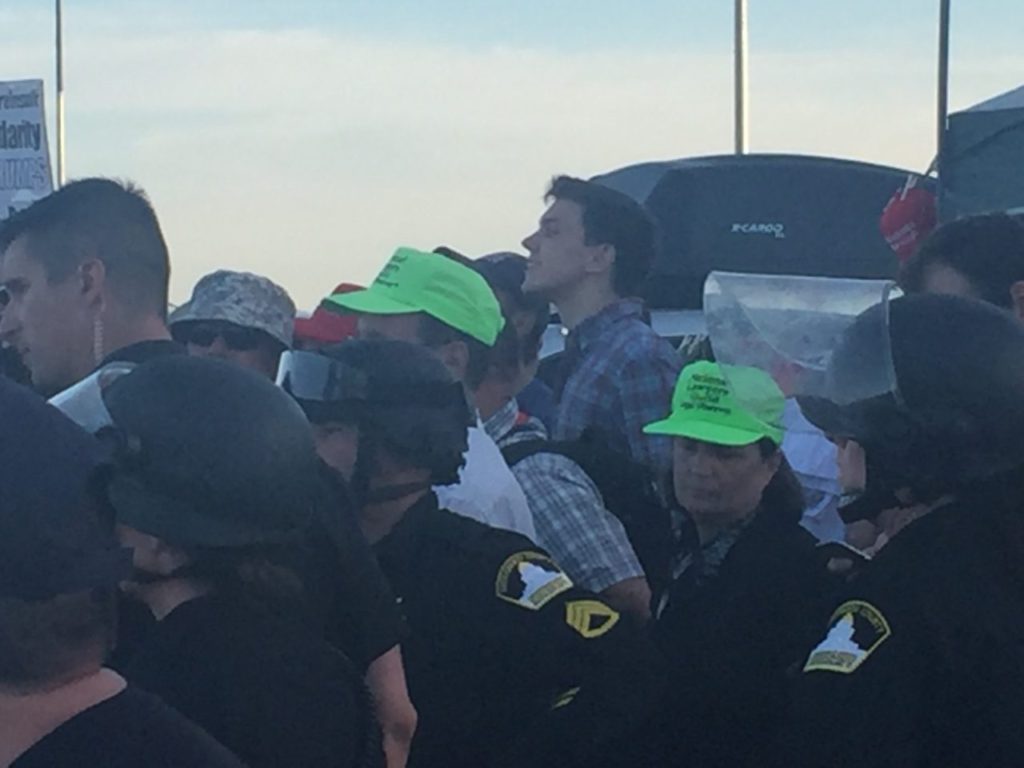 Another protester was seen wearing what appeared to be a Mexican flag, with the word "Mexico" across the bottom. A couple of protesters waved signs, including "America was Never Great!!!" Several in the leftist crowd also shouted "shame" at Trump supporters.
One young girl proudly sported a large flag with the image of the murderous, marxist Cuban revolutionary Che Guevara. (President Barack Obama recently posed in front of an image of Guevara on a tour to the long-embargoed Cuba.)
The group had been attempting to intimidate those trying to move toward entering the airport hangar venue by squeezing the entry line against one of a sea of Trump gear booths. Law enforcement officers then formed a human shield between the pro- and anti-Trump factions. Little was then heard from the small protest crowd from closer to the entrance until Trump wrapped up his speech and a flood of rallygoers began streaming out of the venue.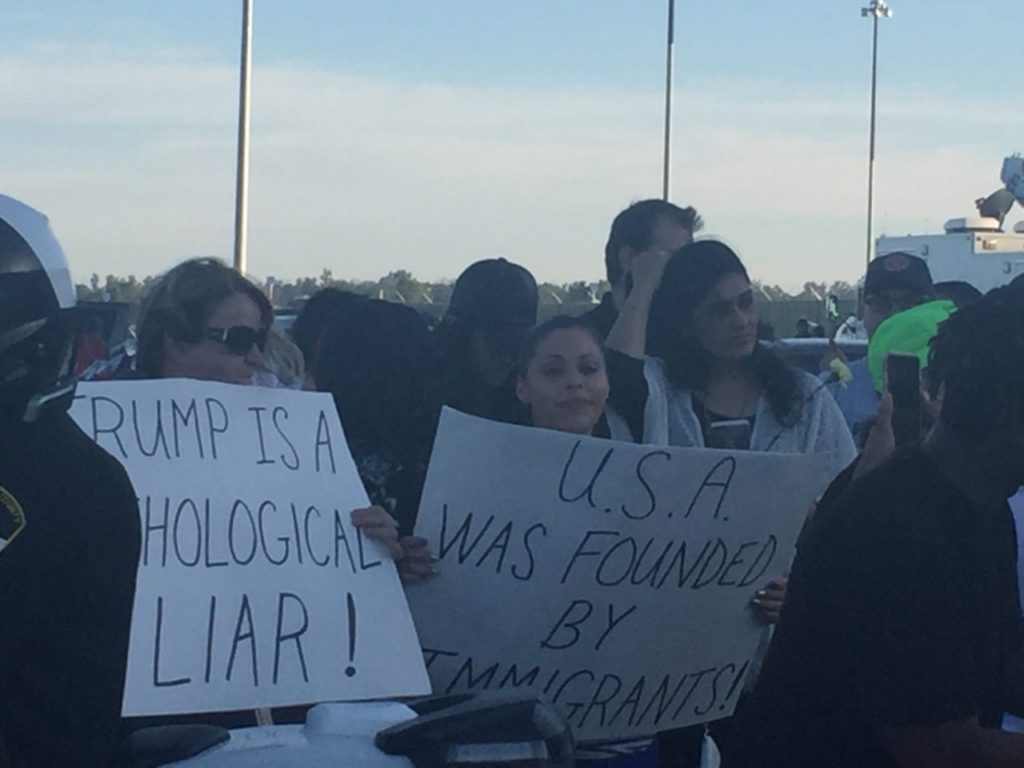 Nearing the field of vehicles where anti-Trump protesters were gathered, a group of pro-Trump youth began debating the demonstrators to task in a large huddle where several conversations broke out.
Debate between young pro and anti Trump rallyers outside the Trump event when pro-Trump breaks out "we want Trump" pic.twitter.com/ihTRHreIKT

— Michelle Moons (@MichelleDiana) June 2, 2016
Law enforcement eventually broke up the remaining crowd. As scores of vehicles crawled out of the parking field, Trump supporters began tailgating in the parking lot along as they waited for traffic to clear.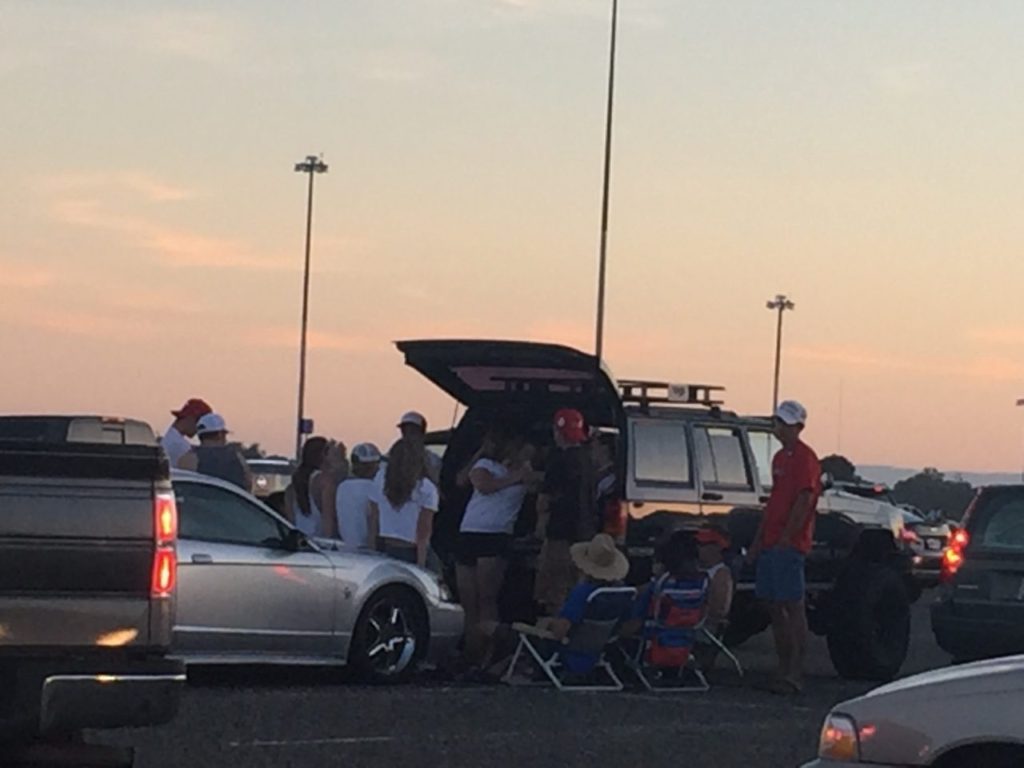 Follow Michelle Moons on Twitter @MichelleDiana