WATCH: Amateur video from drivers captures the scale of the wildfires currently tearing through southern California.
Terrifying scenes emerge from Southern California, where wildfires are burning modest homes and mansions alike. Read more: https://t.co/GcragB6JDr pic.twitter.com/pU174znDZe

— AP West Region (@APWestRegion) December 6, 2017
The following photographs from the Associated Press captured the progression of the blaze in Southern California.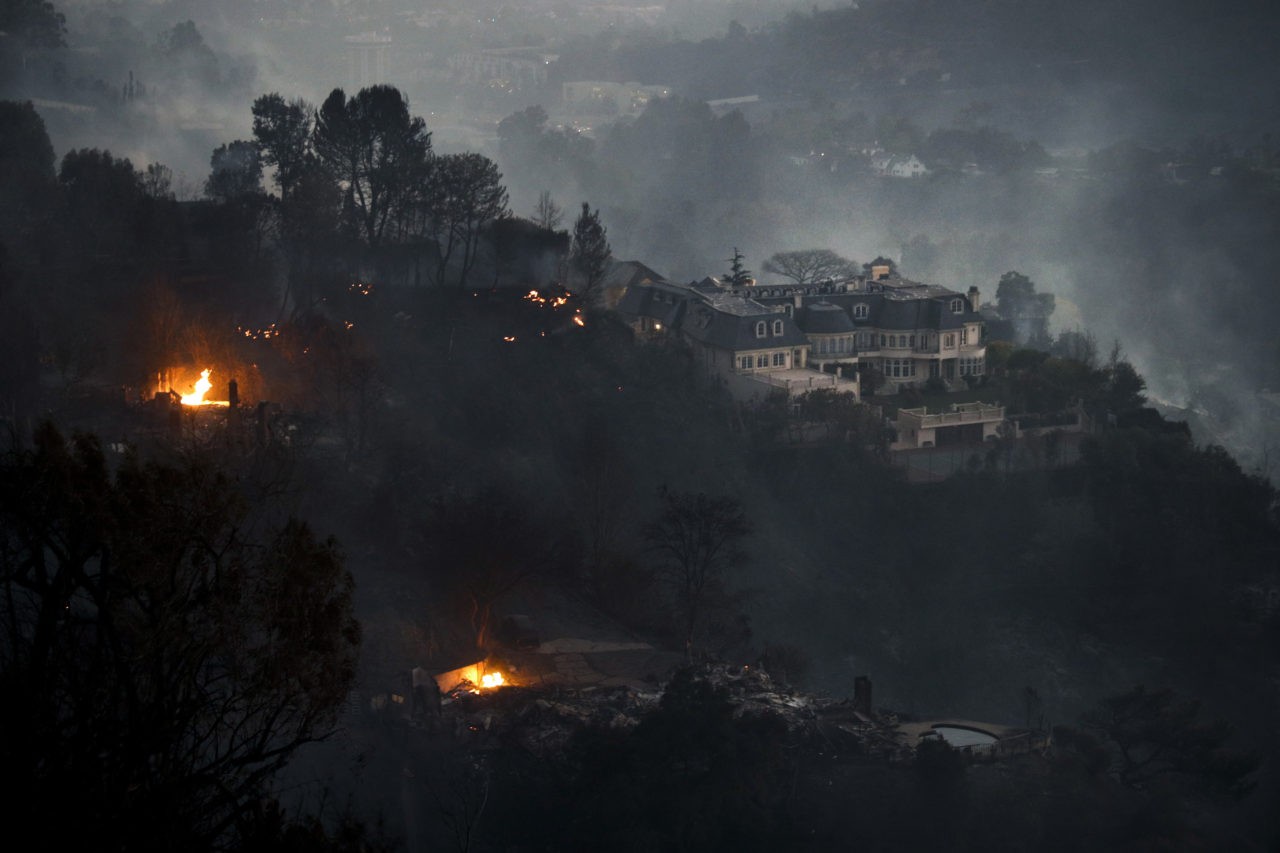 A mansion that survived a wildfire sits on a hilltop in the Bel Air district of Los Angeles Wednesday, Dec. 6, 2017. A dangerous new wildfire erupted in the tony Bel Air area of Los Angeles early Wednesday as firefighters battled three other destructive blazes across Southern California. (AP Photo/Jae C. Hong)