In opening his inaptly named White House Countering Violent Extremism Summit, President Obama wrote in the pages of the Los Angeles Times that he sought to "continue to lift up the voices of Muslim clerics and scholars who teach the true peaceful nature of Islam."
Regardless of whether the nature of Islam is truly peaceful, there is little doubt that Obama has failed in his task of placing such moderate Muslims on a pedestal, if his list of attendees at the Summit provides any guide.
As Ilya Feoktistov and Charles Jacobs point out today, the White House has selected at least two extremists for inclusion in its summit:
One Boston Muslim leader taking part in the summit, Nicole Mossalam, has been dishonest about her controversial mosque blocking congregants from giving police information during their investigation of the Boston Marathon bombing. Another Muslim leader from Boston invited to the White House summit designed a lawsuit to stop the Boston media from reporting what it knows about the radical nature of the largest Islamic center in New England. In addition, this man, Nabeel Khudairi, persecuted moderate Muslim members of his own mosque after they tried to warn New Englanders about Islamic extremists in their midst.
Unfortunately, these are not the only two extremists included in the White House event. Here are just a few others with questionable biographies:
Ali Jakvani, Youth Coordinator for the Islamic Center of San Gabriel Valley: Jakvani's Facebook is full of posts excoriating ISIS as un-Islamic, which is wonderful. However, his Facebook also includes a selfie with well-known extreme cleric Sheikh Khalid Yasin: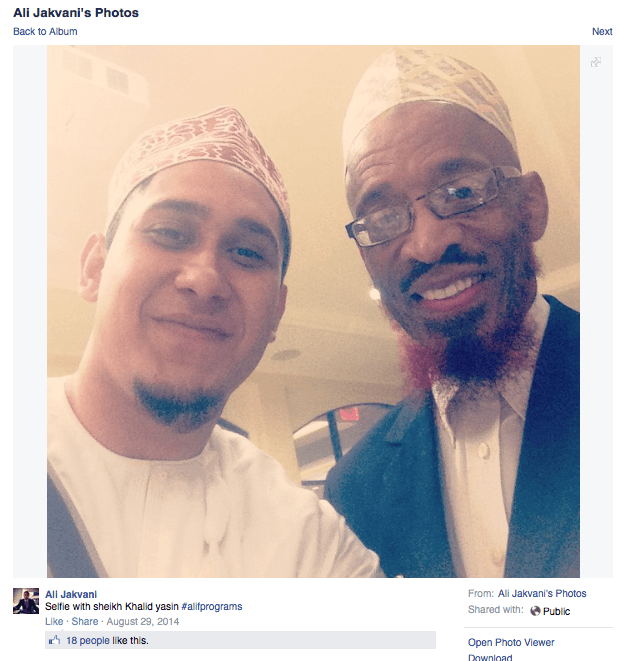 Sheikh Yasin is a proponent of Shariah law, and reportedly told Muslims that they could not be friends with non-Muslims, as well as reportedly suggesting that women who disobey their husbands ought to be beaten. Yasin was caught on tape talking about the glories of sharia criminal law: "Then people can see, people without hands, people can see in public heads rolling down the street, people got [sic] their hands and feet from opposite sides chopped off and they see them crucified…"
Jakvani is also obviously anti-Israel, and suggested via Instagram an oil boycott against the United States for her support of Israel during the Gaza War.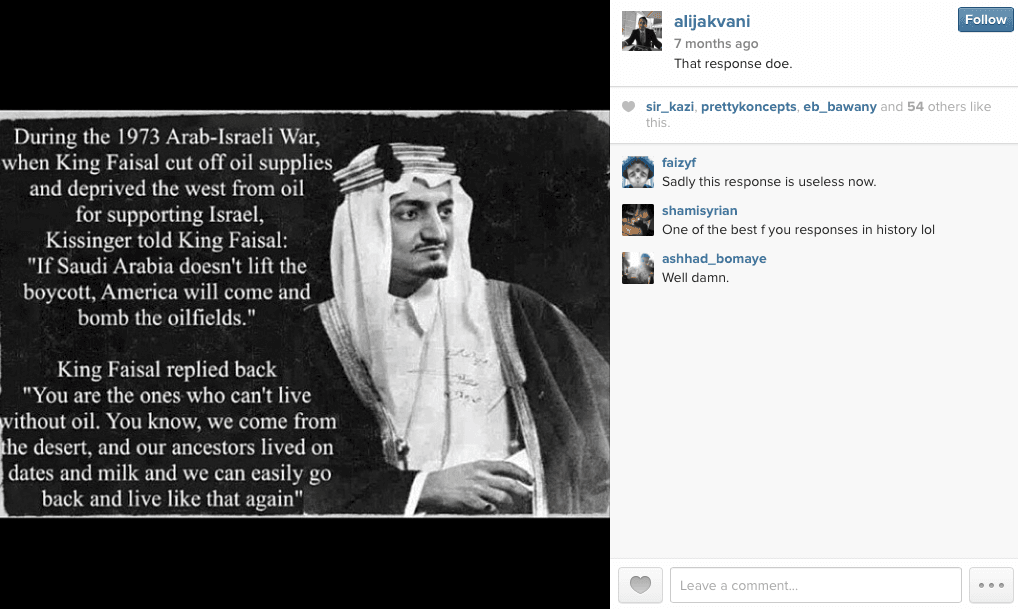 Jihad Turk, President of the Bayan Claremont Islamic Graduate School. Turk's school routinely offers a roster spot for speakers like extremist terror-supporting Professor Juan Cole; Turk himself is a supporter and proponent of boycott, divestment, and sanctions against Israel. Turk signed this petition in favor of BDS as well.
Professor Ahmed Younis, Chapman University. According to Daniel Pipes, Younis, then national director for the Muslim Public Affairs Committee (MPAC), said at an event sponsored by the Muslim Student Association that "Adolf Eichmann was himself a Jew, so in fact Jews killed themselves in the Holocaust." MPAC itself is an extremist group with a long history of inflammatory and insane statements.
Salam Al-Maryati, President of MPAC: Al-Marayati has a long history of pro-terrorism statements, as well as radical anti-Israel statements. He said in 1996, "Most Islamic movements have been branded as terrorists as a result of the rising extremism from a handful of militants. American freedom fighters hundreds of years ago were also regarded as terrorists by the British." In 1999, he called Hezbollah attacks "legitimate resistance." On September 11, Al-Marayati blamed Israel: "If we are going to look at suspects, we should look at groups that benefit the most from these kinds of incidents, and I think we should put the State of Israel on the suspect list."
Putting together a summit on violent extremism is easy enough – all you have to do is invite those who aren't actively engaged in violence. But fighting Islamic extremism is another matter, and clearly the Obama administration is uninterested in that broader, more important ideological war.
Ben Shapiro is Senior Editor-At-Large of Breitbart News and author of the new book, The People vs. Barack Obama: The Criminal Case Against The Obama Administration (Threshold Editions, June 10, 2014). He is also Editor-in-Chief of TruthRevolt.org. Follow Ben Shapiro on Twitter @benshapiro.