Humane Society Lawyers Fight Culture of Cruelty, Government Bureaucracy
Soon after reading the words above, which appeared as the headline of an article published in November 2007 on the University of Virginia School of Law website, I discovered something ironic about Sarah L. Conant.
According to HumaneWatch, Conant is a 2006 graduate of the University of Virginia School of Law in Charlottesville.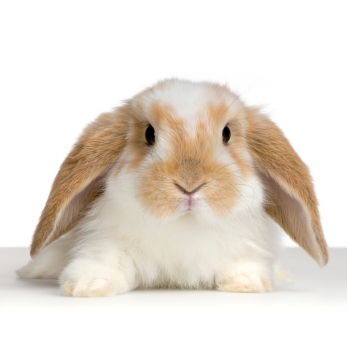 According to a 2006 article published on the law school website, Conant's favorite law school experience was founding the Virginia Animal Law Society, a nonprofit student organization affiliated with the radical animal rights organization, Animal Legal Defense Fund.
According to the same article, her post-graduation plans included serving as a Litigation Fellow for The Humane Society of the United States, Animal Protection Litigation Section, in Washington, D.C.
Now, let's return to the headline of the 2007 article mentioned atop this post and expose the irony.
Today, Conant is an animal rights activist lawyer-turned government bureaucrat who, as a USDA Animal and Plant Health Inspection Service employee with a very long title — Chief, Animal Health and Welfare Enforcement Branch, Investigative and Enforcement Services — is threatening John and Judy Dollarhite with fines of up to $3.9 million in fines for the "crime" of selling more than $500 worth of bunnies during a single calendar year without a USDA license. In short, Conant is now the government bureaucrat against whom she once claimed to fight.
Her signature appears on the cover letter of the "Stipulation Agreement" that was the subject of the most recent post in my series, "Chasing Rabbits," about the Nixa, Mo., couple's battle for freedom and liberty. Below is an excerpt that highlights the demands Conant is making of the Dollarhites:

The first and, perhaps, most interesting stipulation, is that "John Dollarhite must admit that the Secretary (of Agriculture) has jurisdiction in this matter and waive an oral hearing and further procedures."
While I'm not a lawyer, it strikes me as a sign of weakness on the part of the USDA that such a line is included in the agreement. Are they afraid that they overstepped their bounds in the first place by aggressively pursuing fines against the Dollarhites? Are they afraid of that point becoming a losing issue in future litigation efforts? Seems that way.
Other terms to which John Dollarhite must consent and agree including the following*:


John Dollarhite must agree not to buy, sell, own, or possess breeding animals. "Breeding animals" include those animals that have not been spayed or neutered and fall under the definition of "animal" contained in the AWA and regulations promulgated thereunder.


John Dollarhite and any partnership, firm, corporation, or other legal entity that he controls or in which he has a substantial interest, financial or otherwise, are permanently disqualified from (a) obtaining an AWA license, and (b) engaging in activities governed by the AWA and regulations issued thereunder, either directly or indirectly, on or off [the Dollarhite's physical address].
John Dollarhite consents and agrees that his failure to comply with the terms of this Agreement shall automatically void paragraph D below, and that APHIS shall have the right to immediately institute enforcement proceedings against John Dollarhite based upon the non-compliant items documented in connection with animal welfare investigation MO09099-AC, and any future violations, and to pursue any and all remedies available to APHIS under the AWA.
For and in consideration of John Dollarhite's agreements and actions described in paragraph B above, and the promises and admissions of John Dollarhite set forth herein, APHIS agrees not to institute an administrative or civil enforcement action against John Dollarhite in connection with the alleged AWA violations documented in animal welfare investigation MO09099-AC.
*Note: In the paragraphs above, I omitted the specific descriptions of the regulations cited and the Dollarhite's physical address. To see them, download the Stipulation Agreement.
Recap: The HSUS lawyer who once claimed to be fighting animal cruelty and government bureaucracy is now a government bureaucrat who wields a regulatory whip that inflicts cruel and unusual punishment on people like the Dollarhites.
Oh, the irony!