Republican lawmakers who have expressed concern over the power and influence of the National Labor Relations Board (NLRB) have offered up some compelling proposals. Rep. John Kline (R-Minn.), the chairman of the House Education and Workforce Committee, has for example, said that he considering legislation that would block President Obama's team of unelected lawyers from revamping union election rules.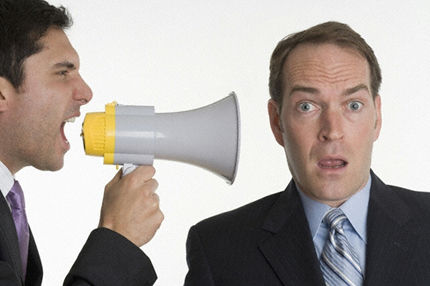 That's a good start, but Congress as a whole must move decisively to reclaim constitutional authority that was surrendered during the "Progressive Era" of the late 19th and early 20th century. Matthew Spalding, a particularly astute legal scholar with the Heritage Foundation, has testified at some length on the use of czars within the Obama Administration and how this relates back to progressive ambitions. In many respects, the NLRB fits with extra-constitutional schemes the disadvantage the free market and dilute the policy making authority of elected officials.
In June, the three Democrats who sit on the Board proposed rule changes that would curtail the amount of time for private union elections. Brian Hayes, the only Republican member of the board, has been sharply critical of the proposal, but his input has been limited.
If the rule changes go into effect, they would set elections from a current median time of 37 days to as little as 10 days from the filing of an election petition. They would also set pre-election hearings for 7 days after a petition is filed; the rules would also require the employer to respond to a pre-hearing questionnaire raising any legal issues or waive its right to do so. And finally, the new rules would defer a decision on the issues raised at the hearing till after the election, putting an employer at risk if the decision is challenged.
But free market groups have made a concerted effort push back and this is cause for encouragement.
Americans for Limited Government (ALG) launched a petition to reform the NLRB. The campaign is designed to provide citizens a voice in opposing the NLRB's attempts to bypassing state legislation and push a Big Labor agenda that was rejected in both Congress and in state legislatures across the nation.
Concerned citizens can contact their elected representatives using the www.reformthenlrb.com petition advocacy tool.
Brett McMahon, vice-president of business development for Miller & Long Company, is set to testify later today during a public forum before the NLRB. McMahon is also spokesman for the Associated Builders and Contractors (ABC.)
Below is a portion of his testimony.
"The proposed rule change is profoundly disrespectful to the people that it would affect: workers around the country. It shows no respect for their intelligence or their judgment. It is patently unfair to make it virtually impossible for an employer to present the other side of the organizer's pitch. How can anyone in good conscience take away the opportunity to discover the truth and weigh their options from someone? Were any of the lawyers in the room required to take the bar exam after their first year of law school? How many doctors had to take their MCATs as freshmen in college? None of that seems reasonable because it would deprive the participant of a complete set of information. Why would you deny the same level of respect to workers during an organizing drive?"
He continues:
"There have been numerous decisions by this Board that highlight hazards for unsuspecting workers. This Board allows organizers to exaggerate and make promises which have no weight during negotiations. For example, in Wolfrich Corporation, dba Thrifty Rent-A-Car, 234 N.L.R.B. 525, this Board permits organizers to tell workers they can make more money, even if that is not necessarily true, because "employees generally understand that a union cannot automatically obtain benefits by winning an election, but must attempt to achieve them through the collective-bargaining process." Furthermore, in Coach & Equipment Sales Corp; 228 NLRB 441 the Board asserted that: "[C]ollective bargaining is potentially hazardous for employees and that as a result of such negotiations employees might possibly wind up with less benefits after unionization than before." Is it remotely reasonable to expect every person to know such things?"
McMahon also points out that unions win over 60 percent of the elections that are held. So what then is the reason for the change?
The answer is straightforward. Obama's lawyers are doing the bidding of big labor. They can be checked, but they cannot be stopped until a new Congress is prepared to reclaim the authority that was previously surrendered to administrative agencies. The free market challenge to the NLRB should be parlayed into a larger effort to reverse "Progressive" changes that undermine the constitutional order.