Sarah Palin called on President Barack Obama to "pay his respects" to slain American hero Chris Kyle with "some gesture of condolence" before she, along with her husband, Todd, attended Kyle's public memorial and funeral service in Dallas, TX Monday at Cowboys Stadium. The Palins became good friends with Kyle in the past two years. 
Kyle, the former Navy SEAL and author of American Sniper, a New York Times bestseller, was murdered on February 2 at a Texas gun range, allegedly by a former Marine suffering from post-traumatic stress disorder (PTSD) whom Kyle was trying to help. 
In a Facebook note, Palin wrote she found it "sad to see that flags aren't flying at half staff for this American hero" and hoped Obama "pays his respects in some gesture of condolence" for someone who "sacrificed so much to keep him and all of us safe."
Obama has publicly acknowledged people like Sandra Fluke and famous rappers, but he is not attending Kyle's funeral and did not issue a statement after Kyle's death. 
"We may never know to what extent Chris kept us free or how many lives he saved by his brave actions in the line of fire. But his fellow warriors know how important he was. My son Track couldn't meet Chris when Todd and I first met him because Track was deployed to Iraq," Palin wrote. "Then when we got to know Chris even better, our son was deployed in Afghanistan. We've met a lot of people in recent years, and Track has been privileged to meet them as well. But he said about Chris, 'Mom, he's the ONE person in the entire world I would be star-struck to meet. He's it.'"
Palin first met Kyle during the premiere of Stephen K. Bannon's "The Undefeated" movie in Pella, Iowa in 2011. Kyle was in charge of security for that event.
After attending the funeral, Palin suggested ways to honor and remember Kyle and, in another Facebook posting, wrote:
It was a beautiful memorial service for Chris Kyle at Cowboys Stadium this afternoon. What a celebration of a great life! All in all, is there a finer human being who has crossed the 50-yard line star in Texas than Chris Kyle? Please click on the following link for information on how we can help out the families of Chris Kyle and Chad Littlefield. As patriotic Americans, this is a tangible way to show appreciation and support for good people. On a personal note, I thank you who've sent birthday greetings today, and it would be awesome if you'd join me in supporting the families of these heroes by helping them out!
The Palins got to know Kyle better when Todd Palin was on the show "Stars Earn Stripes" with Kyle. The Palins, along with the rest of the cast, spent a lot of time on set with Kyle's family. Kyle was the most lethal sniper in U.S. military history. 
"God bless this great warrior," Palin said. "Let us keep his wife and children in our prayers, and may we never forget him or his sacrifice."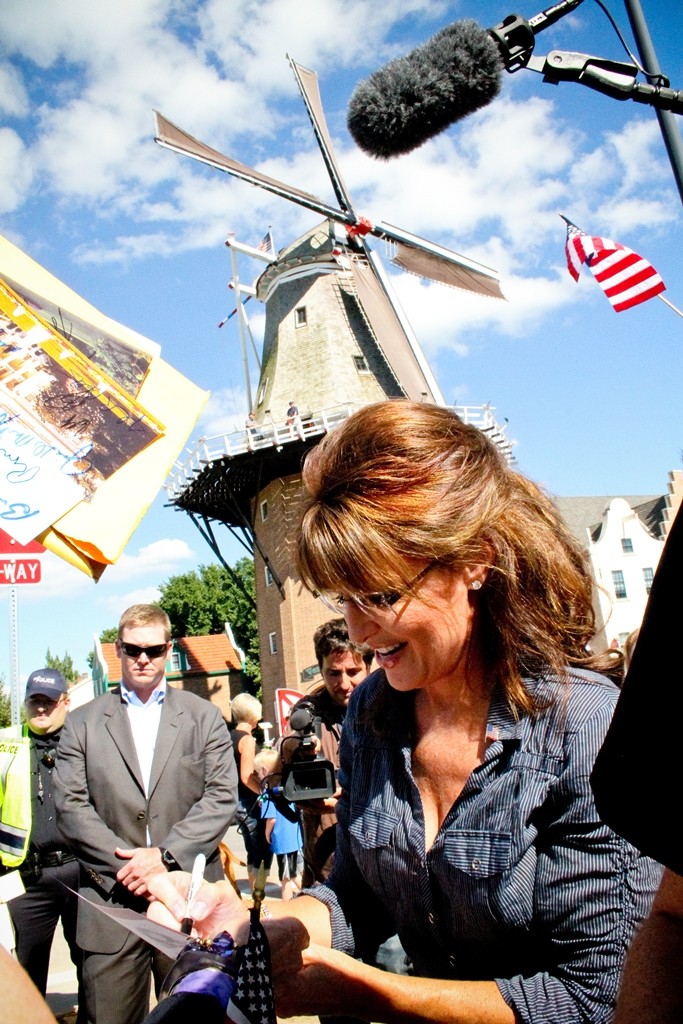 Photos courtesy of Andy Badolato