On October 3, President Obama's Acting Director of Digital Strategy, Nathaniel Lubin, posted the following question on the White House blog: "How has the government shutdown affected you?"
Below this, the White House blog fleshes the question out: 
Congress has two jobs to do: pass a budget and pay its bills. But earlier this week, Congress failed to pass legislation to fund the government, and now many vital services are shut down. So, we want to hear, how has the government shutdown affected you?
In the event that someone may answer the question and no one responds or prints it on the website, the White House has that covered too–it's Congress' fault. The blog makes clear that, due to the government shutdown, "some submissions may not be processed, and [they] may not be able to respond to…inquiries."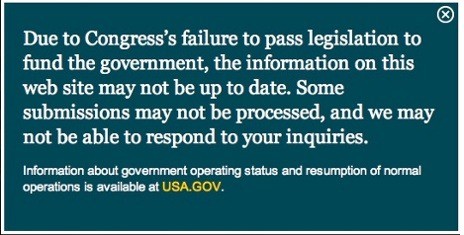 Follow AWR Hawkins on Twitter @AWRHawkins.