In the wake of new accusations about illegality in President Obama's handling of the trade of five senior Taliban commanders/terrorists for accused AWOL Sgt. Bowe Bergdahl, millions of Americans are now beginning to understand just what CNN's Joe Johns asked White House press secretary Jay Carney: does President Obama feel as if "he's above the law"?
The answer: of course he does. And one week from today, on June 10, Breitbart News Senior Editor-at-Large Ben Shapiro explains what Americans can do about it in his explosive new book, The People vs. Barack Obama: The Criminal Case Against The Obama Administration.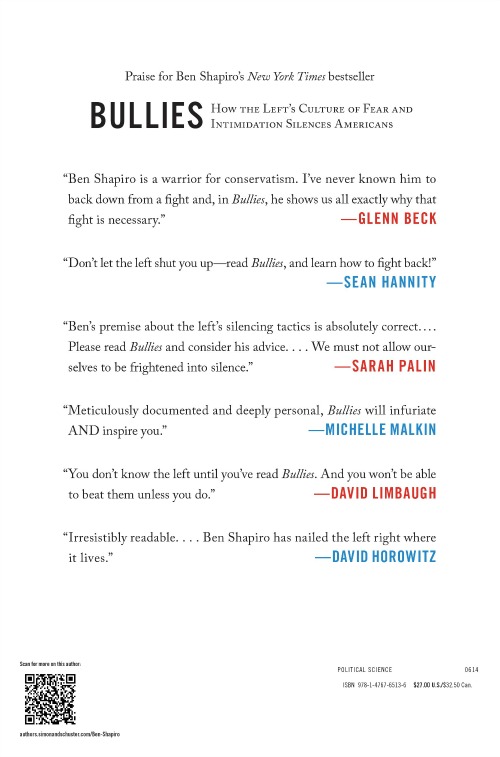 On the evening of June 9, Ben Shapiro will have an exclusive interview on Fox News' Hannity, followed by an exclusive radio interview on The Sean Hannity Show the following day.
In the book, Shapiro makes the case for both civil and criminal prosecutions against members of the Obama administration based on scandals ranging from Benghazi to the IRS' persecution of conservatives – from Fast and Furious to Solyndra, from leaks of national security information to violations of privacy by the National Security Agency.
The book runs the gamut of high crimes and misdemeanors from President Obama to senior members of the executive branch.
"[T]he Obama administration is a quasi-criminal syndicate, a top-down system in which policies are decided at the highest levels, signals are sent, and low-level bureaucrats receive and implement them," Shapiro writes.
Shapiro's comprehensive assault on the Obama administration explains the legal precedent under which particular Obama officials could be charged and makes the case for legislation that would allow prosecution and civil cases against the president directly, including broadening the Racketeer Influenced and Corrupt Organizations Act (RICO) to allow for suit against the president of the United States.
The book is relentless in its exposé of the Obama administration, a stunning indictment of a presidency out of control, and a roadmap for citizens and legislators.
Pre-sales are available at Amazon.com.