As Secretary of State, Hillary Clinton struggled when some of the emails from her private email address were going into spam folders, instead of to the intended recipients at the State Department.
On November 13, 2010 Clinton griped to her personal aide Huma Abedin that a message she had sent wasn't being received.
"This is not a good system," she said, expressing frustration.
"We should talk about putting you on state email or releasing your email address to the department so you are not going to spam," Abedin replied. "It's not the phone message system, it's the device delay."
The email exchange was included in the latest batch of Clinton emails released by the State Department on Friday afternoon.
In the past, Clinton has argued that having a private email address was a matter of convenience.
But as the email shows, there were difficulties with her communicating with a private email address, especially with the secure State Department system.
It appears that Abedin's advice was not taken.
A copy of the email can be read below: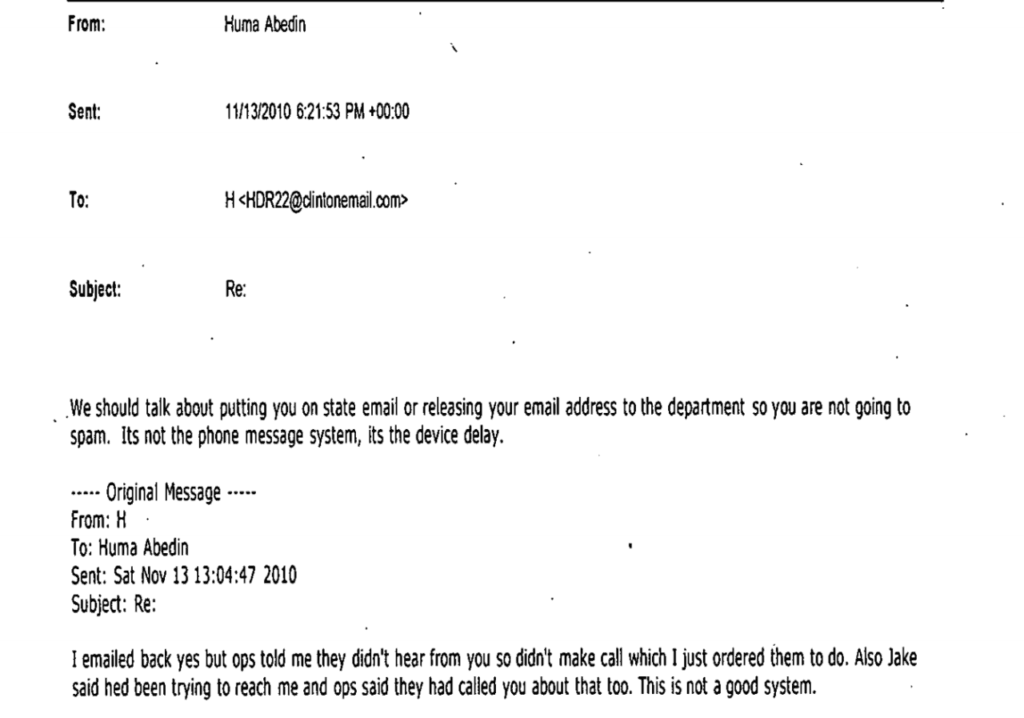 It wasn't the first time that Abedin informed Clinton of her email problem.
On September 20, 2010, Abedin emailed  to inform Clinton that she was getting delayed email from Clinton's private account.
"There are email delays here fyi," she said.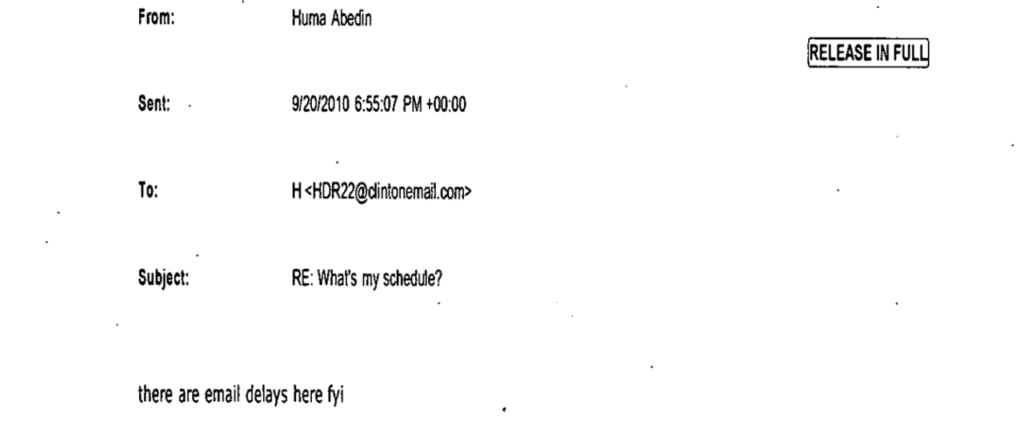 On November 13, 2010, Clinton appeared upset that no one received her emailed statement in reaction to the release of Nobel Peace Prize Laureate Aung San Suu Kyi in Burma.
"No one got that," Abedin replied. "Because you went to spam. It happens a lot when you email state emails."