The latest poll shows Donald Trump regaining some momentum nationally.
The ABC/Washington Post tracking poll shows that Trump is now at 44 percent, while Hillary Clinton still leads at 48 percent.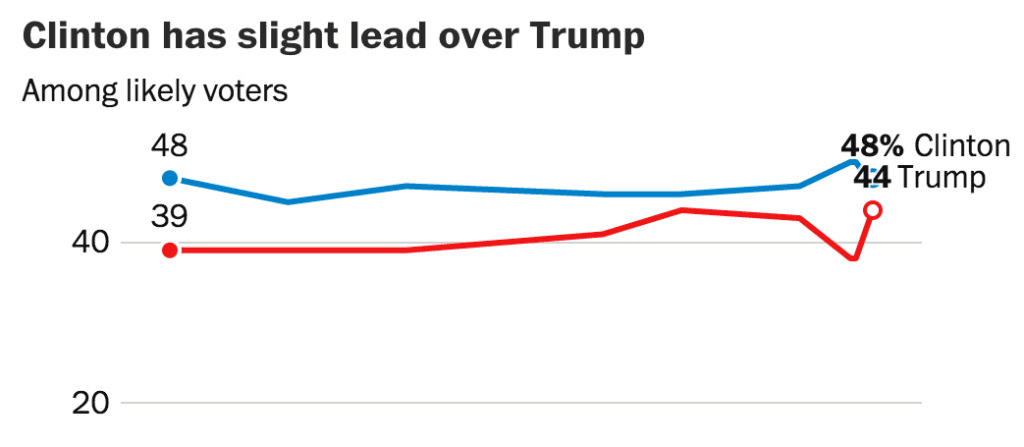 After reaching a polling low of 38 percent on October 22 amid a series of accusations from women and leaked eleven year old audio featuring lewd comments, Trump's support has ticked back up six points to put him within striking distance of Clinton.
Clinton reached a high of 50 percent on October 22, but has since fallen two points to 48 percent.
The Clinton campaign sent a warning to supporters on Thursday that the polls were tightening.
"Donald Trump has been going around telling people not to listen to the polls, and saying that he can still win this race. Well you know what, he's absolutely right," Clinton's campaign manager Robby Mook announced in a video.