LITTLE HAVANA, Miami, Florida — Republican vice presidential nominee Mike Pence and his wife Karen, made a surprise stop at the well-known Cafe Versailles in Miami's heavily Cuban-influenced "Little Havana" on Friday.
The owner of the restaurant told Pence that firsthand, he and his business become victims of stunning increases to his Obamacare premiums.
It was their first stop after touching down in Florida, where Donald Trump and Hillary Clinton are virtually tied, before heading to a rally at the nearby Renaissance Ballroom.
Mr. and Mrs. Pence were well-received by mostly Cuban patrons.
First, they drank some traditional Cuban coffee, which Pence said was "good" and appeared to enjoy.
As the Pences made their way throughout the restaurant, they shook hands with patrons, who expressed their gratitude for his and Trump's candidacy. Several individuals, who would later attend his rally at the Renaissance Ballroom, were pleasantly surprised to meet the Indiana governor and took pictures with him.
They happened to be wearing "Make America Great Again" T-shirts.
Brenda, 22, who identifies as Puerto Rican, was enjoying lunch at Cafe Versailles with her boyfriend. She told Breitbart News that she drove nearly four hours from Tampa to dine at Cafe Versailles and enjoy a weekend getaway. She said she is voting for Trump on November 8.
Nelson Diaz, the chairman of Florida's Republican Party, was also present.
Pence took the time to shake hands with the employees, mostly of Cuban heritage, as he made his way through the dining establishment and to the bakery portion of the building.
He ordered half-a-dozen queso cremas, and the owner, Felipe A. Valls, recommended several other classic Cuban pastries for Mr. and Mrs. Pence's enjoyment.
Cafe Versailles was heavily staffed, indicating the business's clear contribution to providing jobs for Floridians. And when Pence asked Valls about his Obamacare premiums, an uncomfortable reality set in.
Valls told Breitbart News that Pence asked him how many employees he had. "I told him I have 2,400 employees and that my insurance went up 50 percent this year," due to Obamacare premiums.
Valls's concerns are not unique. Rising Obamacare premium costs have left a gaping hole in the wallets of many small business owners, who are required to purchase health insurance for their employees.
He said that with the exception of individuals who work in agriculture and farming, "this type of business is extremely labor-intensive." He also said that the "hospitality industry has gotten hit the most and that rising Obamacare premiums are "a big concern for anybody who is in hospitality."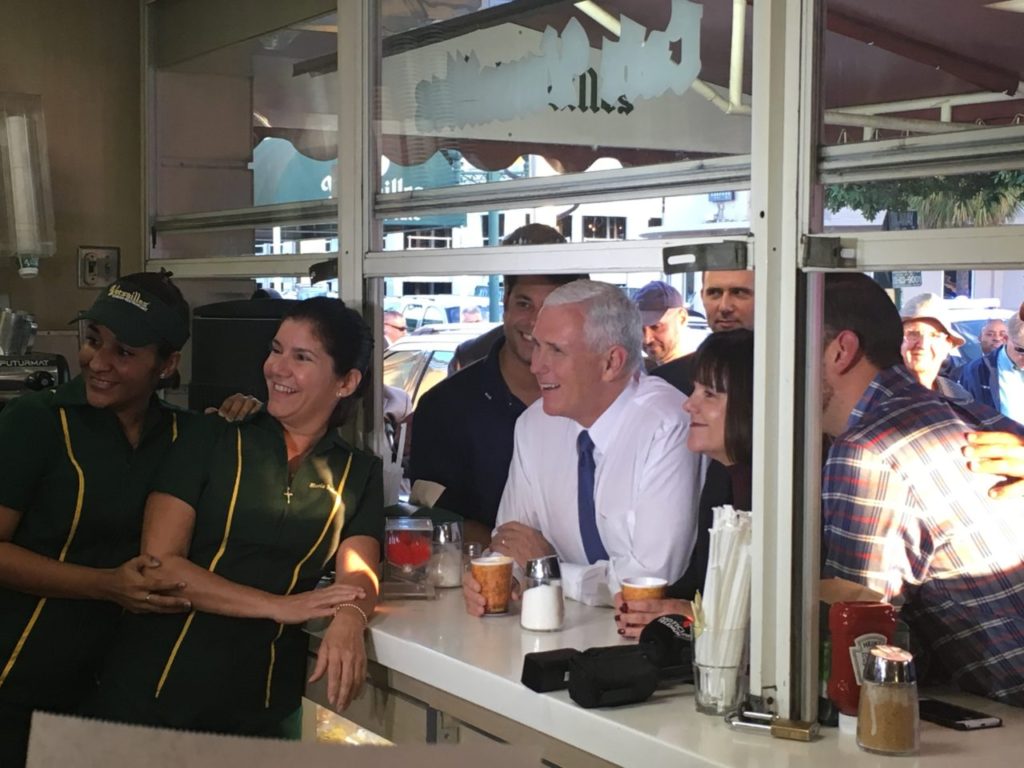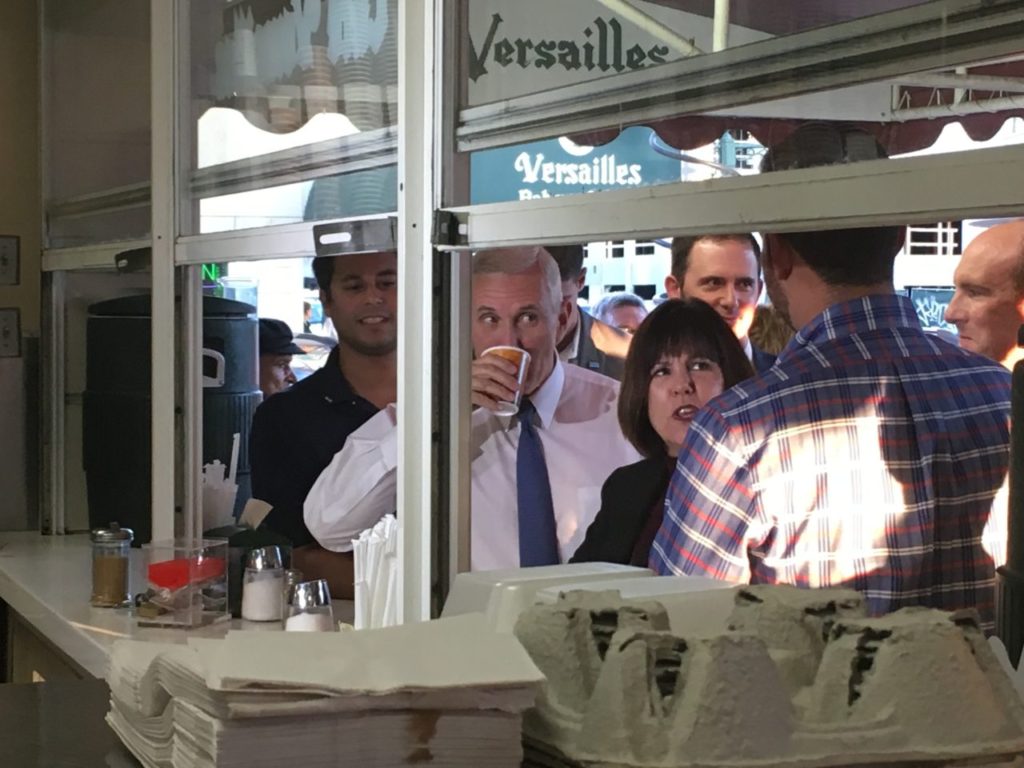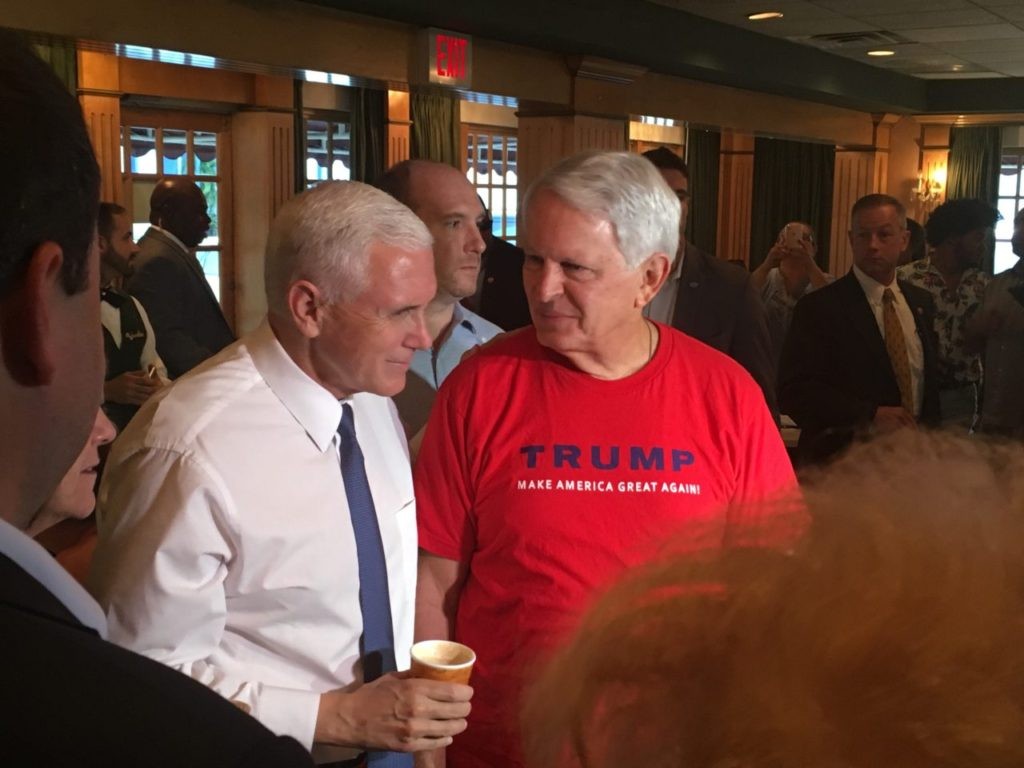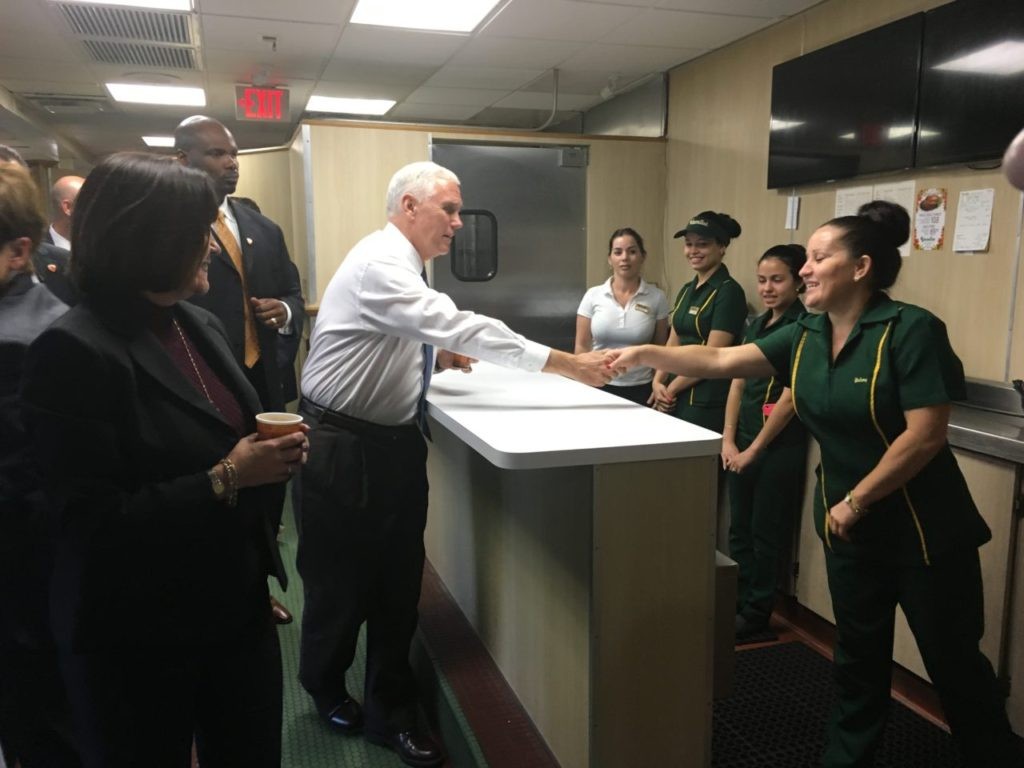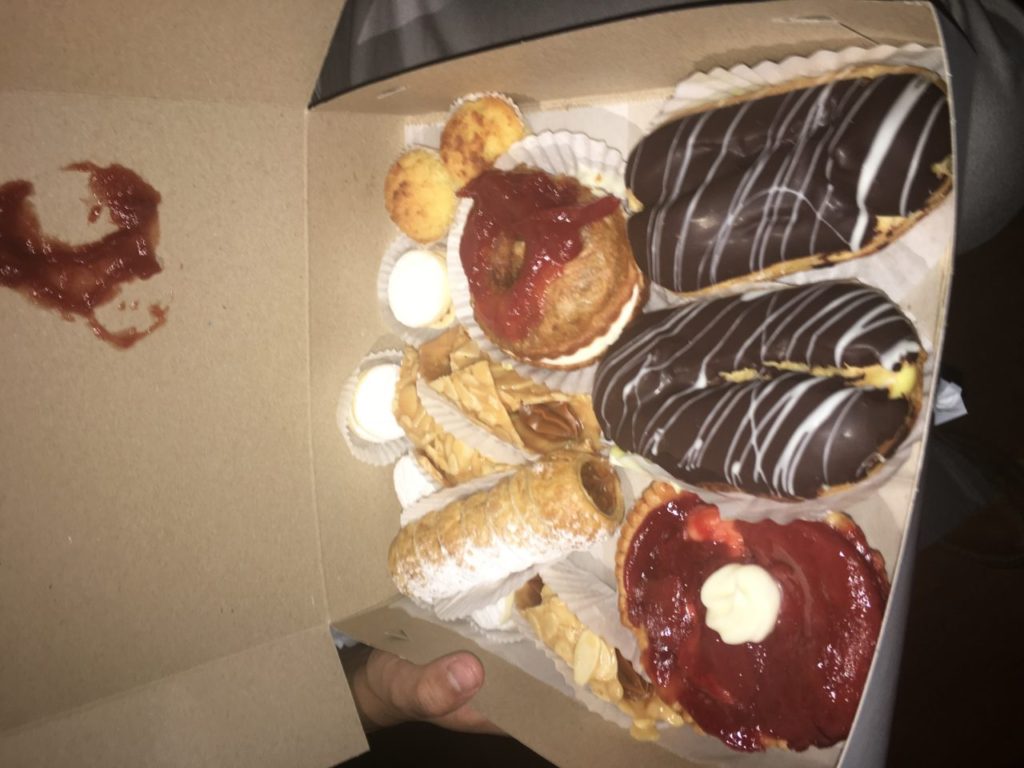 Follow Adelle Nazarian on Twitter and Periscope @AdelleNaz.