RALEIGH, North Carolina — Republican presidential nominee Donald Trump returned to North Carolina on Monday afternoon for the second of five rallies on his final, ambitious day of campaigning in 2016, addressing an audience of thousands at the J.S. Norton Arena.
Hillary Clinton was also expected in Raleigh later in the evening, for a midnight rally with her husband, Bill, and daughter, Chelsea.
For the first time since Trump's rally in downtown Toledo, Ohio two weeks ago — also held at rush hour in a major urban center — there were some empty seats in the back, and some room on the floor.
Yet the size of the crowd amazed local resident Dena Blaylock.
Panoramic shot from floor of #Trump rally in #Raleigh #NorthCarolina pic.twitter.com/o7dS6Mboog

— Joel B. Pollak (@joelpollak) November 7, 2016
"I think the media doesn't portray Donald Trump accurately," she said. "For example, there are as many women as men at this rally. And there are youth, college kids coming in on their own."
There were indeed many women at the rally — and they made their presence known, with the campaign's "Women for Trump" signs, "Women Small Business Owners for Trump" signs, or even homemade "Moms for Trump" signs.
One group of women had another set of signs: "Democrats for Trump"; "Teacher for Trump"; and "Suburban Moms for Trump."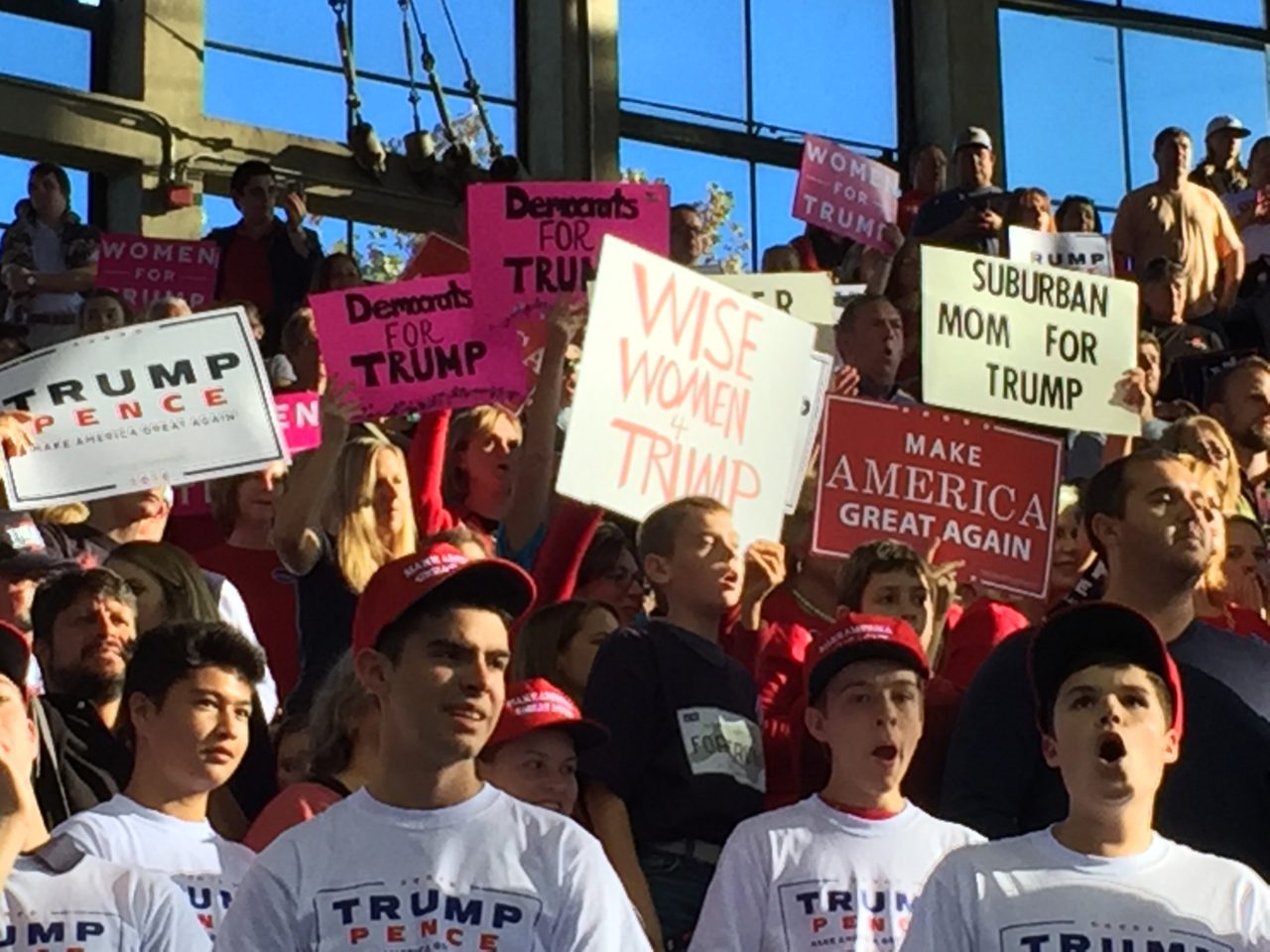 There was a "Cubans for Trump" sign, a "Latinas for Trump" sign, and also a "Latinos for Trump" sign, on which its owner had listed his preference for an end to open borders and illegal immigration.
And in the back of the bleachers behind the stage, there were several "Gays for Trump" signs, one of which incorporated the rainbow Gay Pride flag.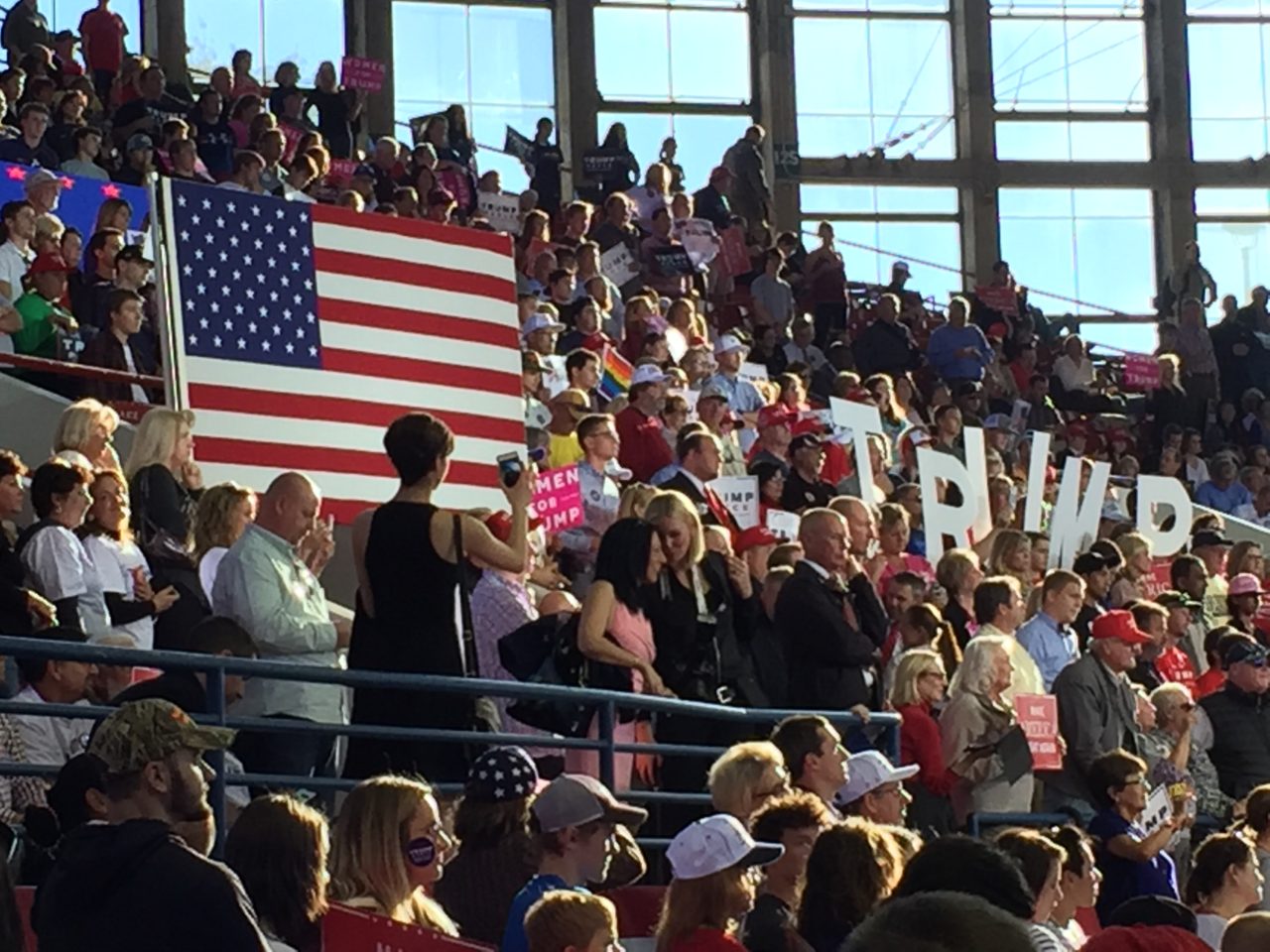 Blaylock said that the turnout represented support for Trump — and a rejection of Washington.
"What it says is that we're fed up with the establishment. I'm a Republican — That's how we got Trump as our nominee. The Republicans in Washington, D.C. didn't do what they were supposed do."
"This is exciting," she added.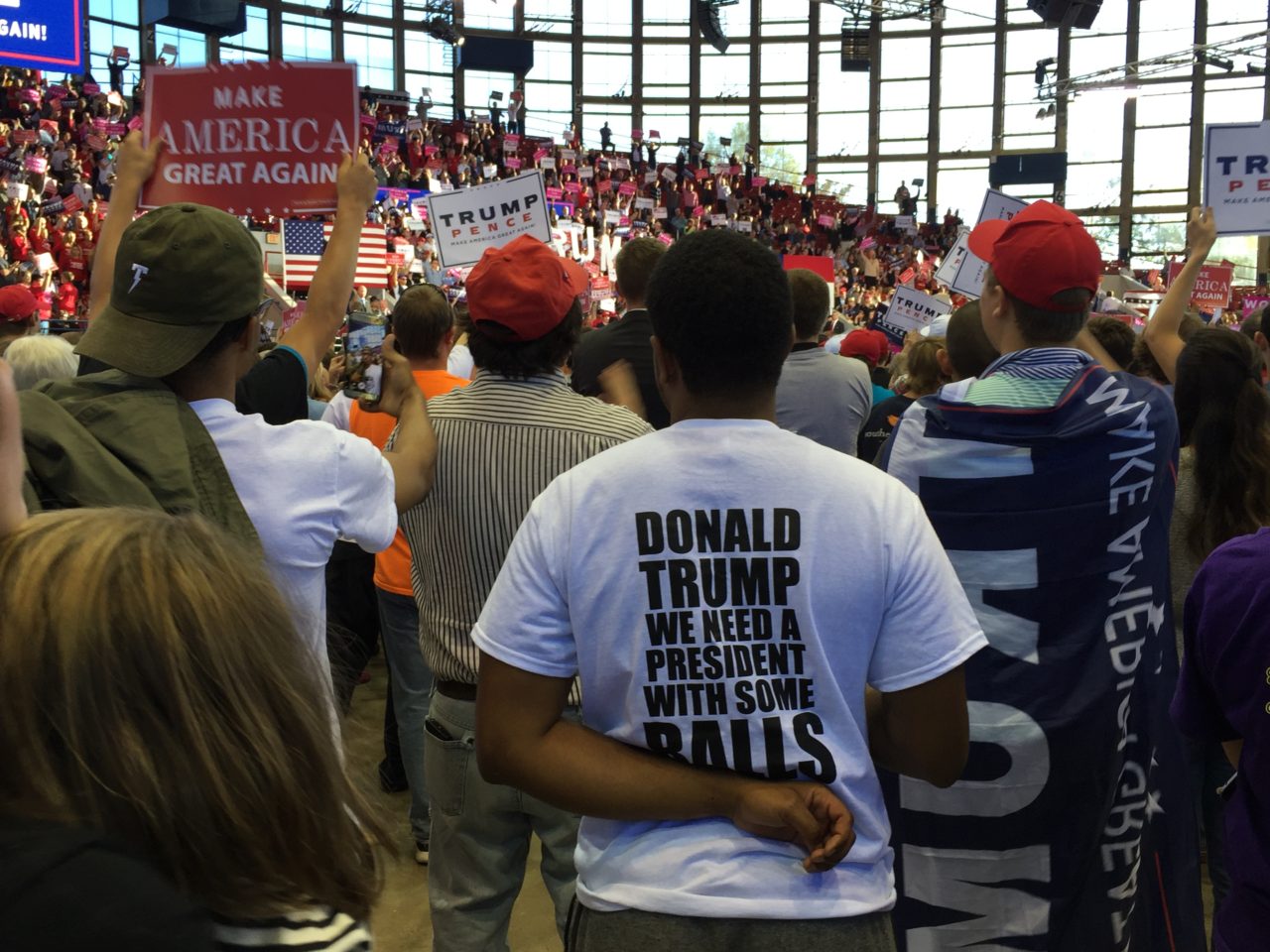 Sue, from Kerry, North Carolina — the creator of the "Moms for Trump" sign — told Breitbart News: "This country is in a dreadful state. The press, the FBI the Department of Justice — they're all corrupt.
"We've got to vote for change, and I think Donald Trump can make it happen."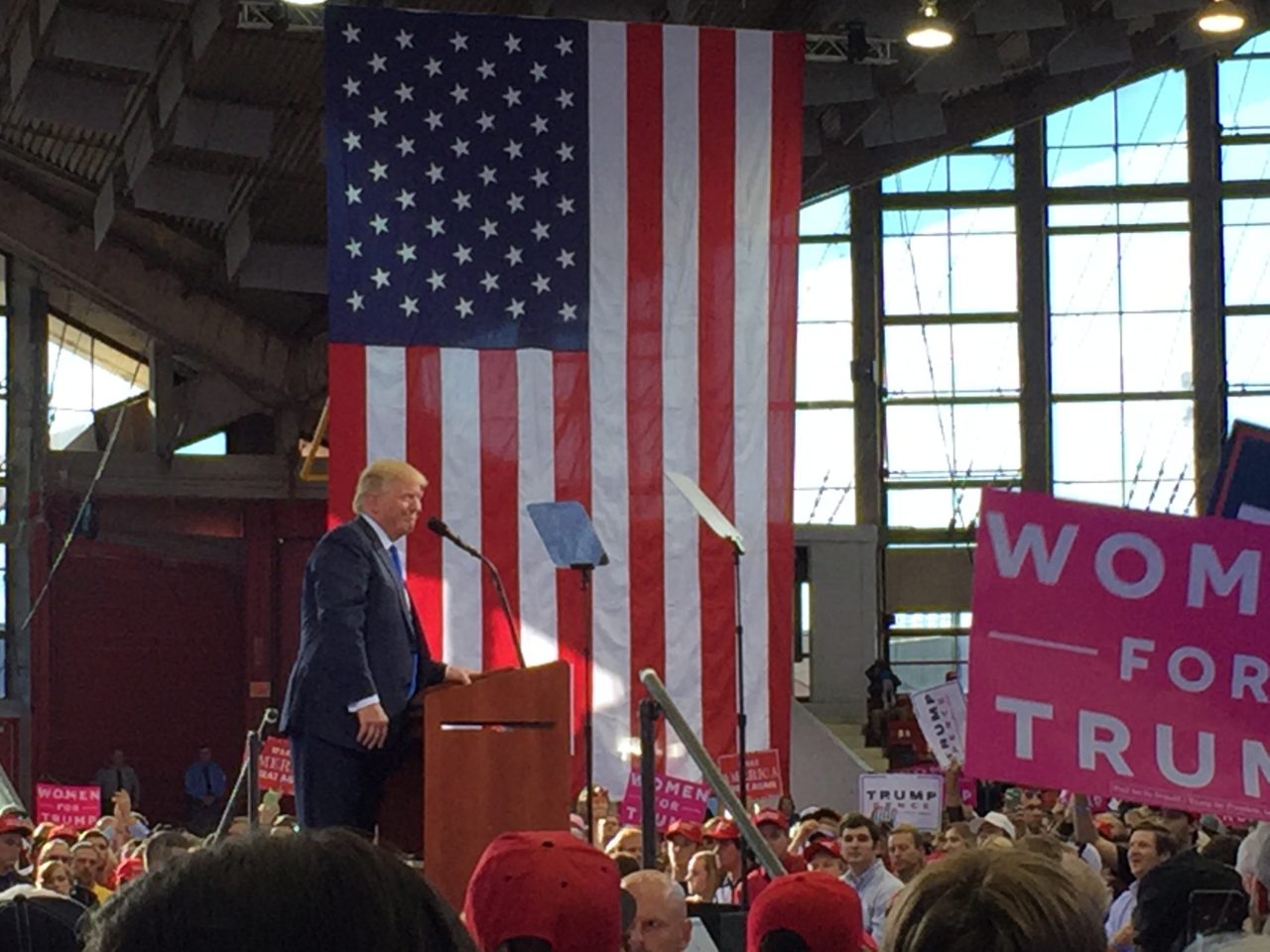 Trump echoed that sentiment in his remarks, telling the audience: "You have one magnificent chance to change a corrupt system and to deliver justice for every forgotten man, woman, and child in this nation."
He added a message of unity: "We're fighting to bring us all together. … Just imagine if we started working together, under one God, saluting one American flag."
Earlier Monday, Trump held a rally in Sarasota, Florida. After Raleigh, he is scheduled to speak in Scranton, Pennsylvania; Manchester, New Hampshire; and Grand Rapids, Michigan. His running mate, Indiana Gov. Mike Pence, will join him for the last two legs of that journey.
Joel B. Pollak is Senior Editor-at-Large at Breitbart News. His new book, See No Evil: 19 Hard Truths the Left Can't Handle, is available from Regnery through Amazon. Follow him on Twitter at @joelpollak.