Democrats in Congress refused to stand while a Navy SEAL's widow was acknowledged by President Trump in his speech before a joint session of Congress Tuesday night.
Sen. Bernie Sanders (I-VT), Sen. Al Franken (D-MN), Rep. Nancy Pelosi (D-CA), and Sen. Patty Murray (D-WA), among others, remained firmly seated and did not applaud at all while the rest of the room gave Carryn Owens a standing ovation, IJR reported.
"We are blessed to be joined tonight by Carryn Owens, the widow of a U.S. Navy special operator, Senior Chief William 'Ryan' Owens. Ryan died as he lived: a warrior, and a hero — battling against terrorism and securing our nation," Trump said, introducing the widow.
Ryan was killed in the line of duty during a raid on a terrorist haven in Yemen. His widow Carryn was seated next to First Daughter Ivanka Trump, clearly distraught as she took the national spotlight.
Senate Majority Leader Chuck Schumer (D-NY), Sen. Al Franken (D-MN), and other Democratic members of Congress did stand and applaud on the second round of ovations, but many others still refused to stand.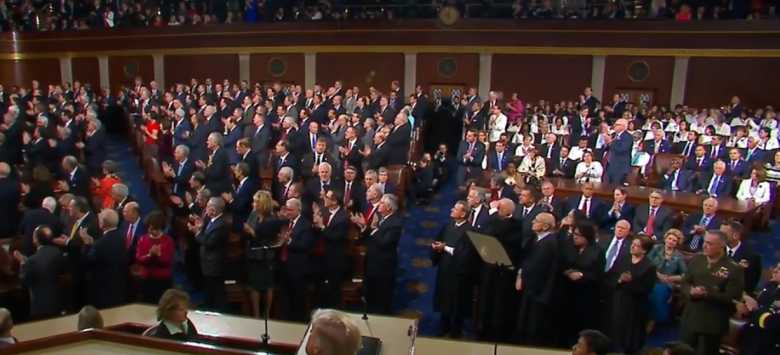 Sobbing widow of slain Navy Seal receives 2 minute standing ovation.

Debbie Wasserman Schultz & Keith Ellison stay firmly seated, no claps

— Benny (@bennyjohnson) March 1, 2017
FOR THE RECORD: Carryn Owens had 2 ovations.
DWS & Ellison stood for her intro.
The really long, emotional 2 min one, they did not stand.

— Benny (@bennyjohnson) March 1, 2017
Former DNC Chair and Rep. Debbie Wasserman Schultz (D-FL) and Rep. Keith Ellison (D-MN) were among the Democratic leaders who remained seated during the second emotional two-minute-long standing ovation for Carryn Owens, though they did stand for her introduction.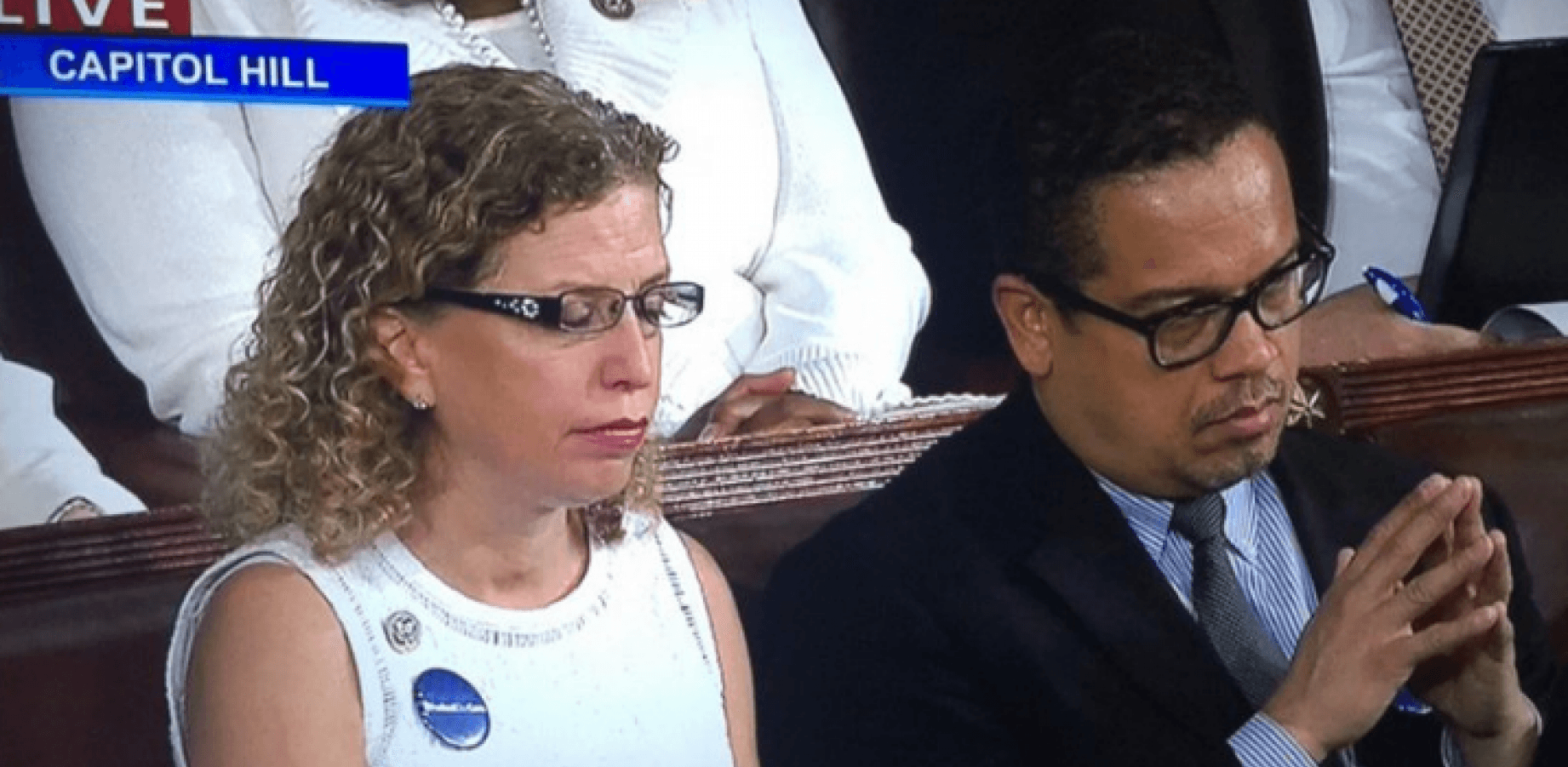 While Democratic congressional leaders were reluctant to show respect during the speech, former Obama adviser Van Jones had a different take on the moment, calling it "one of the most extraordinary moments" of American politics.
Trump's speech was well-received by the American public and media outlets normally adversarial towards the president. A CNN/ORC poll showed that 69 percent of American viewers felt "optimistic" about the country after the speech, while 28 percent felt "pessimistic" after the speech.
The Washington Post called Trump's speech the "best 'big' speech" from the president.