More than 240,000 active duty and reserve American forces will be deployed overseas this Easter, but commanders are finding ways for those who observe the holiday to celebrate.
Celebrating holidays overseas can be tricky, particularly for those deployed to war zones where security and the mission remain the top priorities.
But defense officials say where military chaplains are deployed and able, they will hold religious services.
One base in Kuwait — where more than 10,000 U.S. troops are supporting the fight against the Islamic State in Iraq and Syria — will hold an Easter run for troops deployed there.
But if exercise is not one's optimal way to celebrate, officials say there will be other activities and special meals.
The thousands of sailors and Marines deployed on ships in the Middle East region will also have many opportunities to celebrate Easter, according to Navy spokesman Lt. Ian McConnaughey.
"While I won't discuss the activities of specific units, many observe with traditional events such as a Sunrise Easter service and special Easter meals," he said.
The Pentagon's logistics agency is delivering 18,400 pounds of ham, 6,500 pounds of salmon, 16,000 pounds of shrimp, and various desserts for troops serving in Afghanistan, Iraq, Kuwait, and Jordan for Easter meals.
In addition, 276 bottles of sacramental wine for Easter services will also be sent by the Defense Logistics Agency.
There were also special meals prepared for those celebrating Passover and Palm Sunday, according to a Department of Defense article.
Some bases held festivities early this year. In Djibouti, troops donned bunny ears and participated in Easter bingo and other Easter-related games.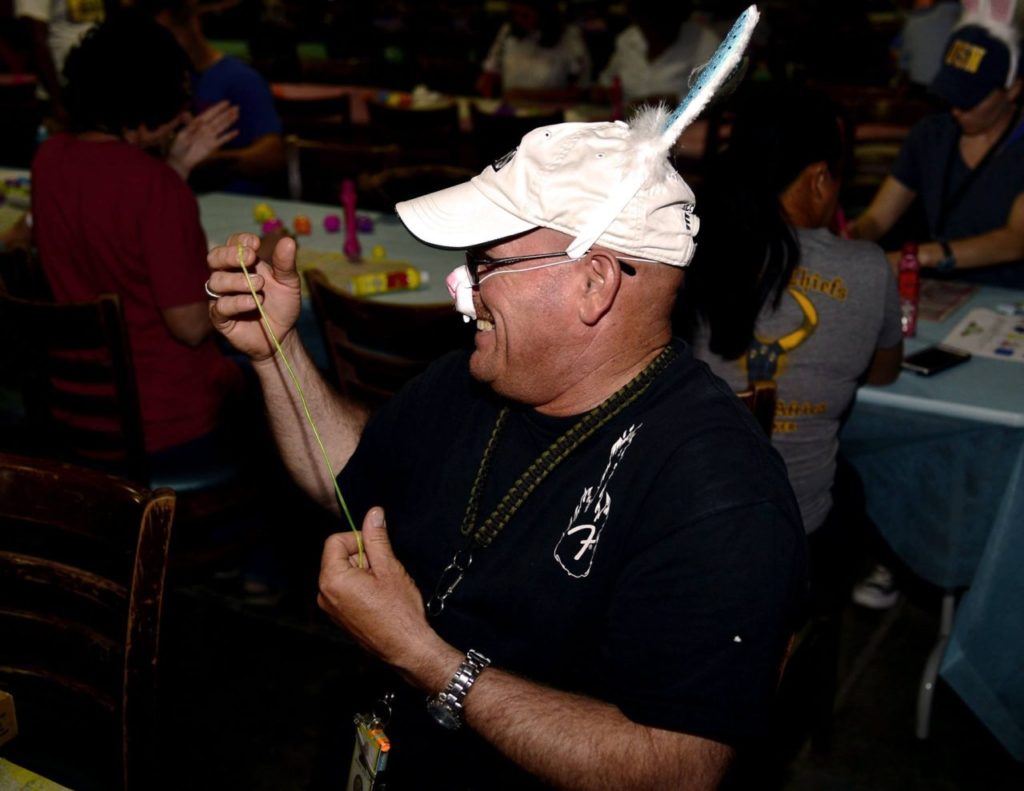 And some celebrated with local civilians where they are deployed.
Soldiers from Company B (Barbarian), 1st Battalion, 68th Armor Regiment, 3rd Armored Brigade Combat Team, 4th Infantry Division, Fort Carson, Colo. celebrated with children in Lithuania, where they are deployed.
Marines, sailors and soldiers deployed to Romania painted eggs for Orthodox Easter with a kindergarten class.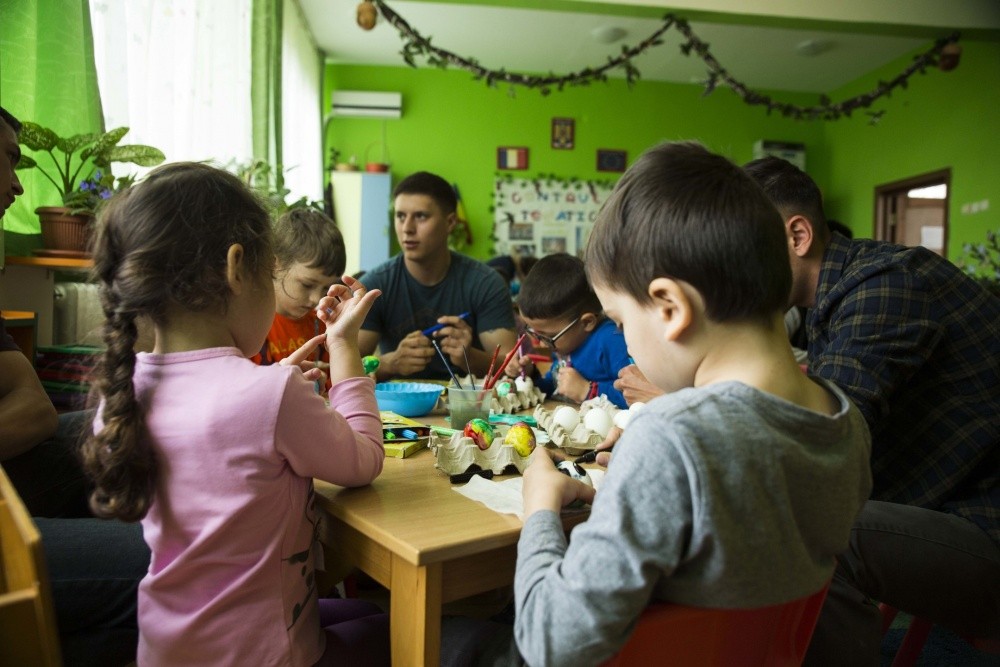 And some veteran organizations have already sent Easter treats.
Thank you to everyone who came to support pacing the Easter Treats for the troops! #America # #Easterforthetroops pic.twitter.com/MP5S2SSwhc

— OASISOFCFL (@OASISOFCFL11) April 2, 2017
Vice President Mike Pence is planning to visit U.S. troops in South Korea, where more than 23,000 troops are deployed.
For military families at home, bases are planning events including religious services, Easter egg hunts, and Easter brunches.
The Easter Bunny is expected to make quite a few stops all over the world, though it is not clear whether he will travel by military transport.