Protesters dressed mostly in black and carrying signs with foul language disparaging President Donald Trump and Supreme Court Justice Brett Kavanaugh were already calling for Kavanaugh's impeachment as the votes to confirm him were being taken across the street in the U.S. Senate chamber.
"Hey Hey, Ho Ho, Kavanaugh has got to go," the crowd chanted after the 50-48 vote to confirm the federal judge to a seat on the high court was announced.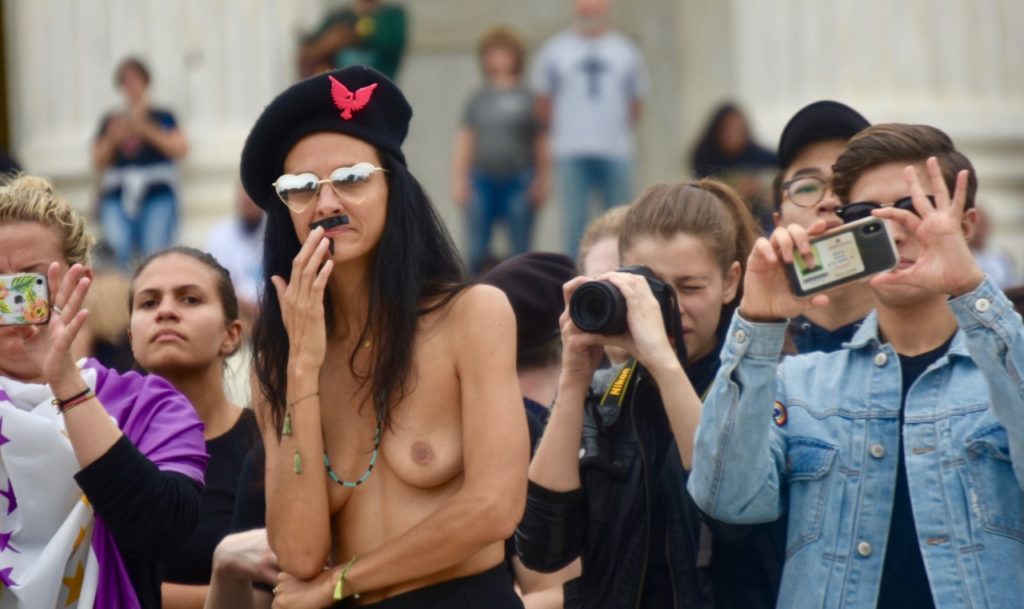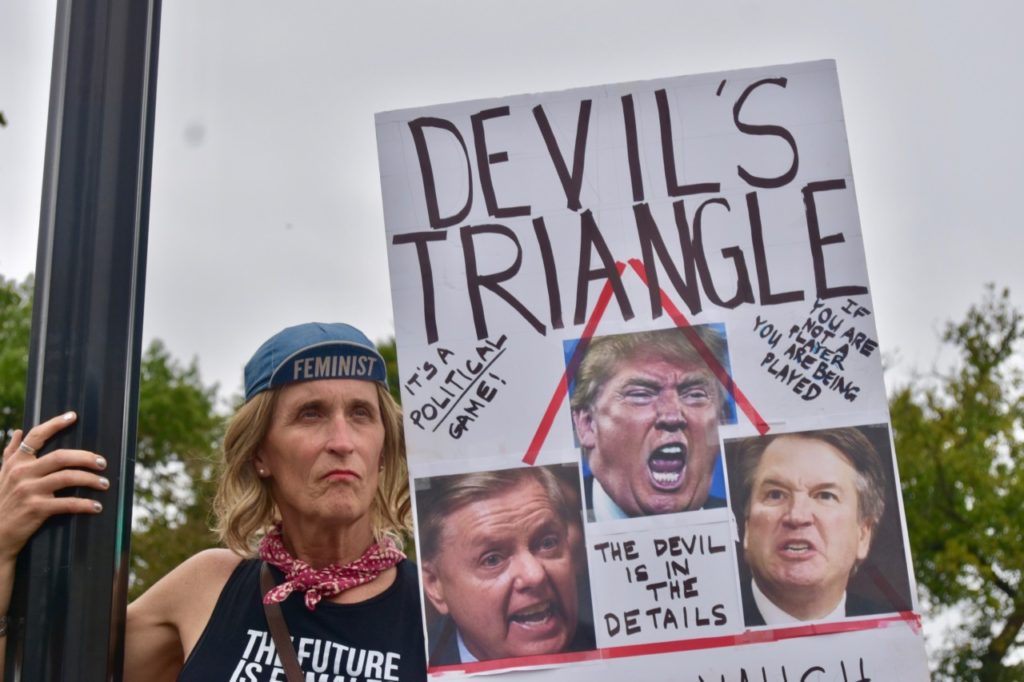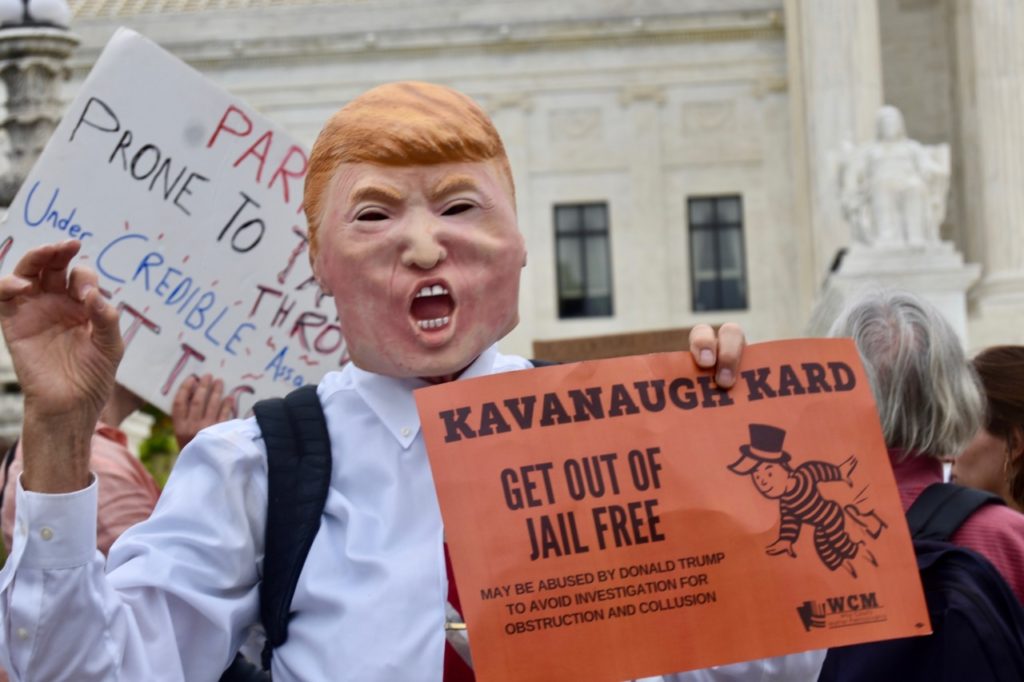 Breitbart News reported on Saturday that Kavanaugh became the 114th justice to serve on the U.S. Supreme Court, handing President Trump and Republicans a historic victory that shifts the balance of power on the court:
The vote came in the middle of the afternoon on Saturday, less than 30 hours after the Senate invoked cloture late Friday morning to end an attempted filibuster by Senate Democrats and one Republican, Sen. Lisa Murkowski (R-AK). Senators invoked cloture by a vote of of 51-49, thanks to the "nuclear option" first engineered by Democrats under former Sen. Harry Reid (D-NV) in 2013, lowering the threshold from 60 to 51 for presidential nominations.
Before the final vote was cast, speakers at the protest railed against Kavanaugh, calling him a sexual predator and claiming that the seven FBI background checks and 30-plus hours of testimony from the federal judge were not adequate.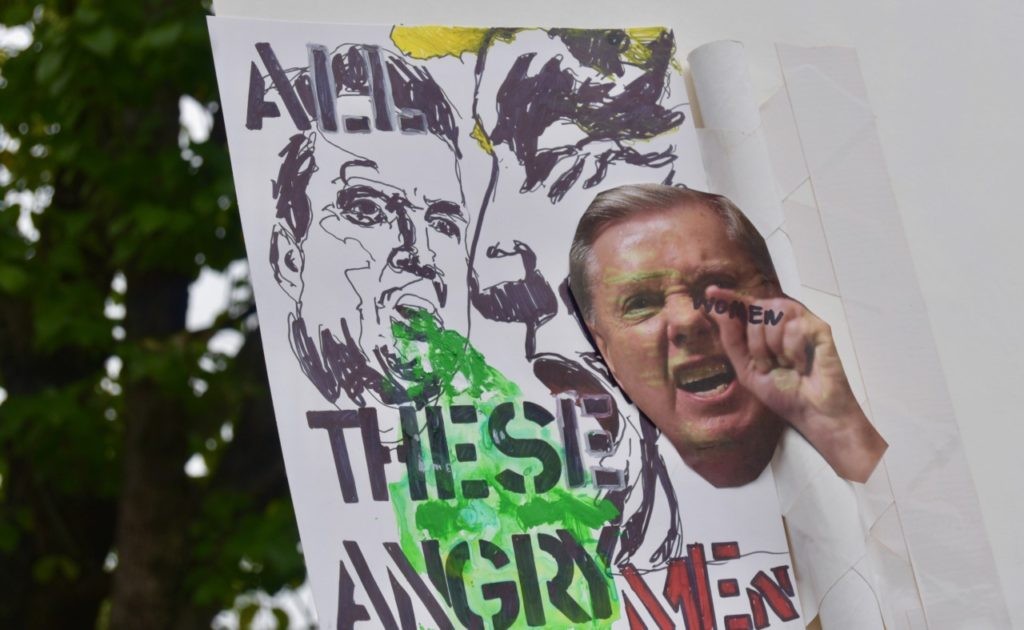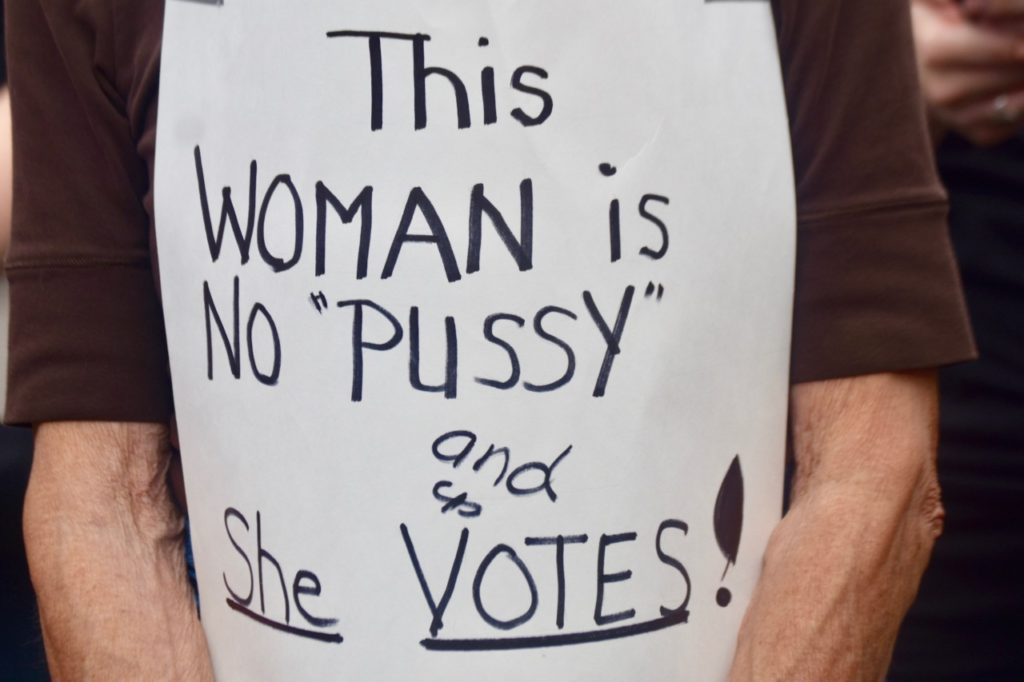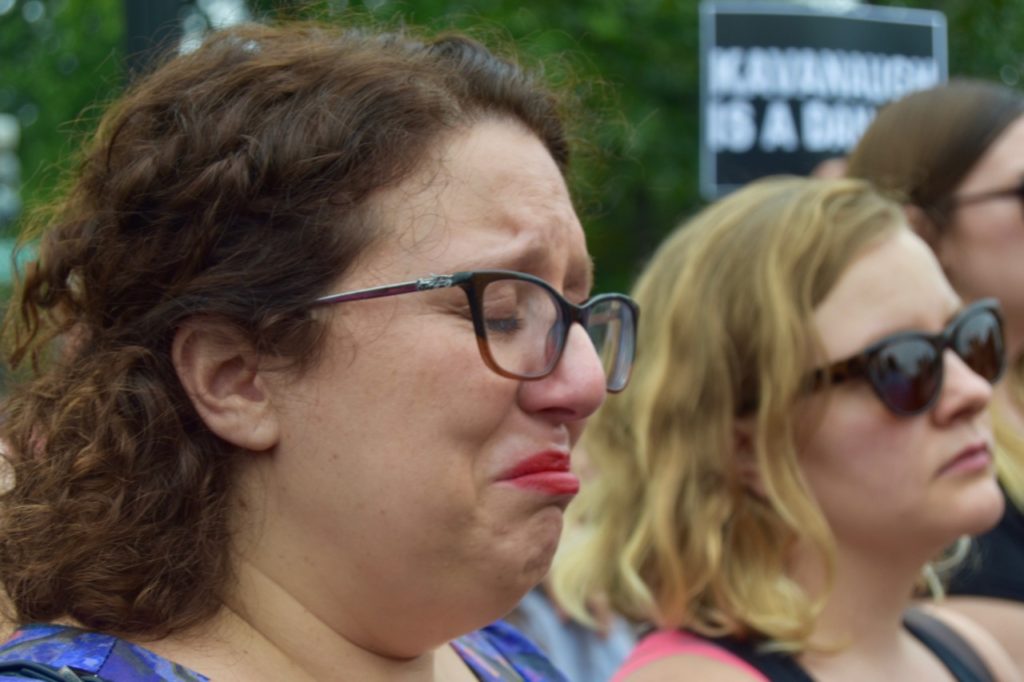 And the protesters, some crying when the news of Kavanaugh's confirmation was announced, vowed to continue their battle against him. Clench- fisted demonstrators chanted that they would vote out lawmakers who supported him in November's midterm elections.
"Fuck civility," one sign said. "This woman is no pussy and she votes," another sign said.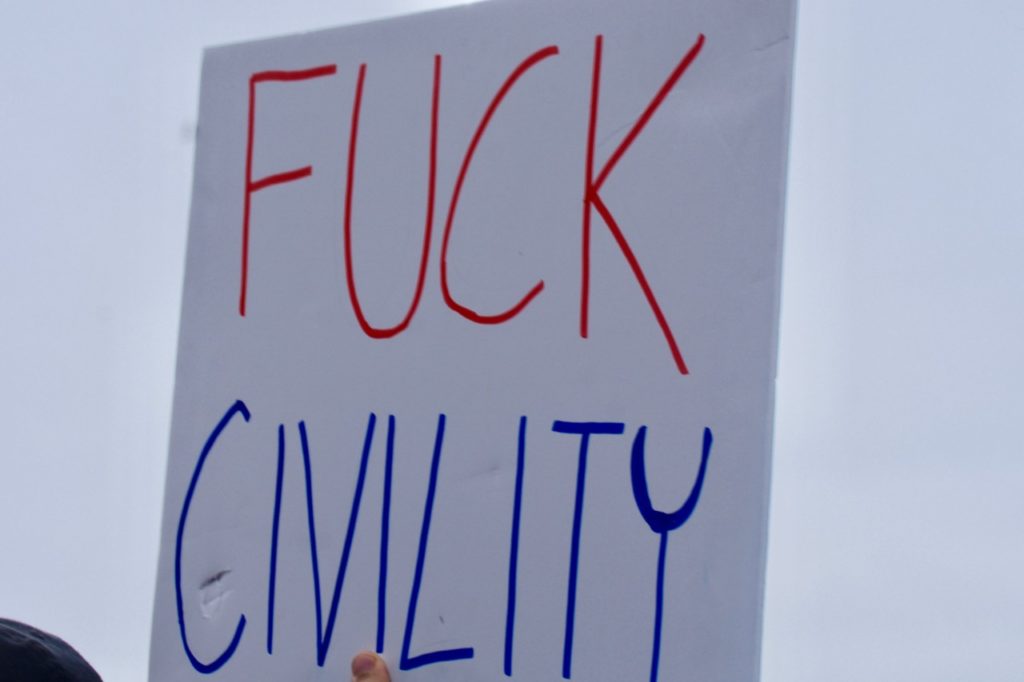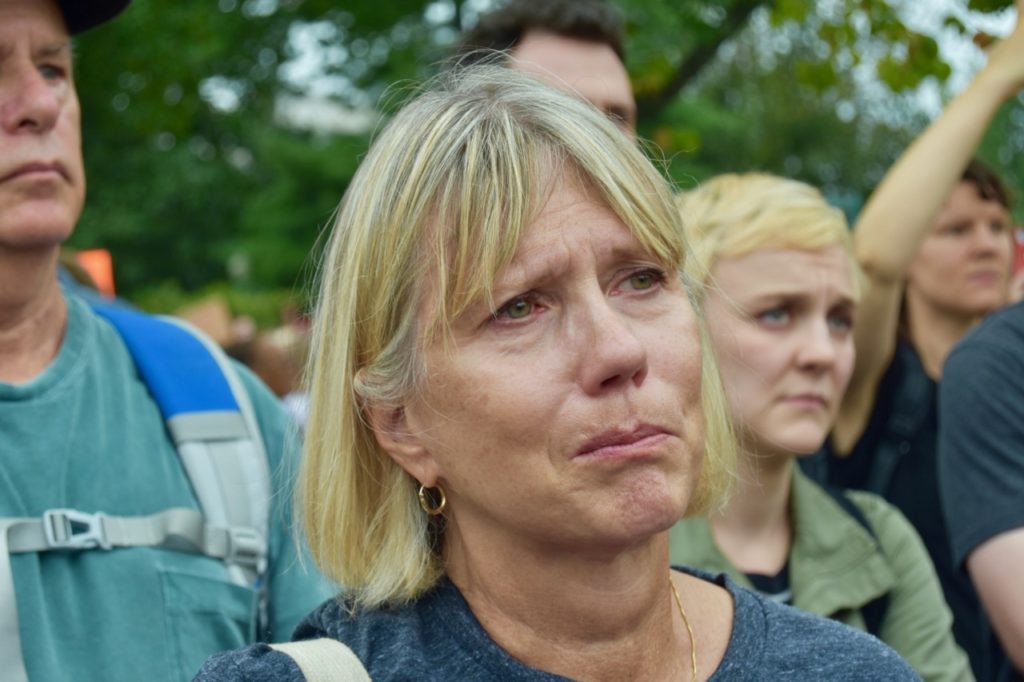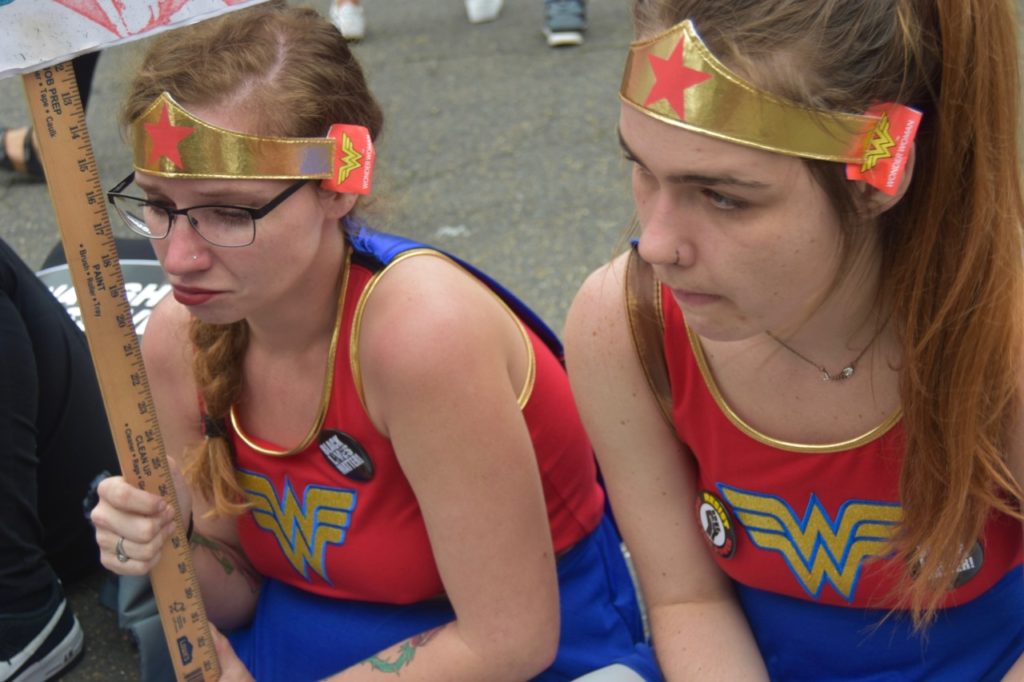 "All these angry men," another sign said, which included a photo of Sen. Lindsey Graham (R-SC), who rallied to Kavanaugh's defense after Christine Blasey Ford accused him in the 11th hour of the confirmation process of sexually assaulting her decades ago at a high school party.
Kavanaugh categorically denied the allegations and a supplemental FBI investigation into her charges found no corroborating witnesses.
Follow Penny Starr on Twitter