A Michigan high school created a two-tiered price structure for its prom this year: $80 for unvaccinated students and free for those who have received a coronavirus vaccine.
Southfield Regional Academic Campus's prom is scheduled for June 14, according to a listing of 2021 graduation events: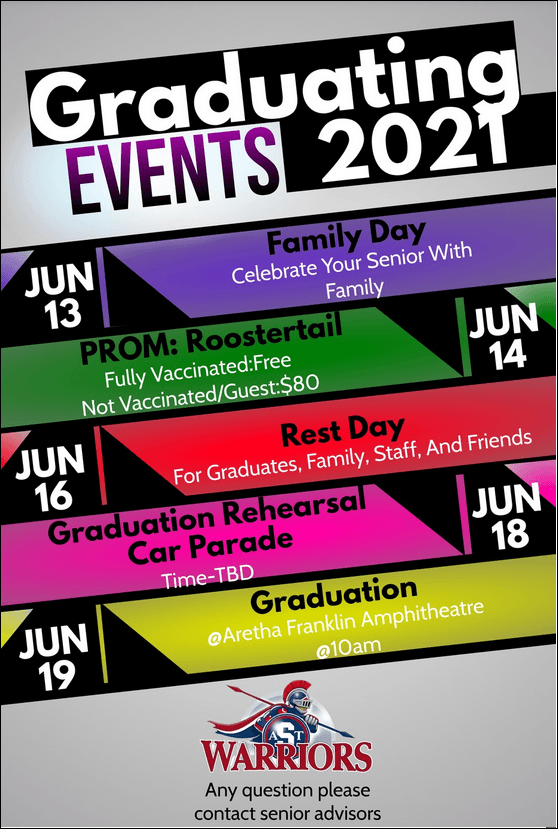 The information from the school district says "fully vaccinated" attendees attend for "free," while "not vaccinated" students and guests are charged $80.
"It's not a violation of the law as we are not requiring individuals to receive the vaccine nor are we prohibiting those without a vaccine from attending," Superintendent Jennifer Martin-Green said in an email to a resident.
Green's email concluded with a disclaimer:
Southfield Public Schools does not discriminate on the basis of race, color, religion, national origin, gender, disability, age, height, weight, marital status, genetic information or any other legally protected characteristic, in its programs and activities, including employment opportunities.
Breitbart News asked Green if the two-tiered price structure would be a form of discrimination, and she did not respond.
The Michigan Department of Health and Human Services (MDHHS) recently ruled that vaccinated students would be exempt from weekly coronavirus testing as a condition to play sports. As a result, school districts and athletic organizations are requiring proof.
A parent who has an athlete in Forest Hills Public Schools told Breitbart News she received the following message:
Due to the newest MDHHS order, fully vaccinated student athletes do not need to participate in the mandatory COVID testing. In order for us to exempt an athlete from testing, we are asking athletes that are fully vaccinated and 14 days from last vaccine to bring a photocopy of the documentation showing they are fully vaccinated to testing on Friday, May 7. We will keep the photocopy of the documentation for our records, and the athlete will no longer be required to test.
The parent said it made her "extremely upset at the discrimination and the hypocrisy since having the vaccine doesn't mean you can't get (the virus)."
Lynn Sutfin, a spokeswoman for MDHHS, confirmed to Breitbart News, "Schools and athletic organizations will be responsible for confirming this information."
Kyle Olson is a reporter for Breitbart News. He is also host of "The Kyle Olson Show," syndicated on Michigan radio stations on Saturdays–download full podcast episodes. Follow him on Parler.