This week, Breitbart News exposed Meta's $36 billion plot to reengineer society through Virtual Reality (VR) and tech addiction, as documented in Controligarchs: Exposing the Billionaire Class, Their Secret Deals, and the Globalist Plot to Dominate Your Life.
Controligarchs, digs deeper into Zuckerberg's and the other Controligarchs' plans to enhance the allure of their products, including VR headsets, through nerve and brain implants and how the adoption of these dystopian technologies boomed during the pandemic.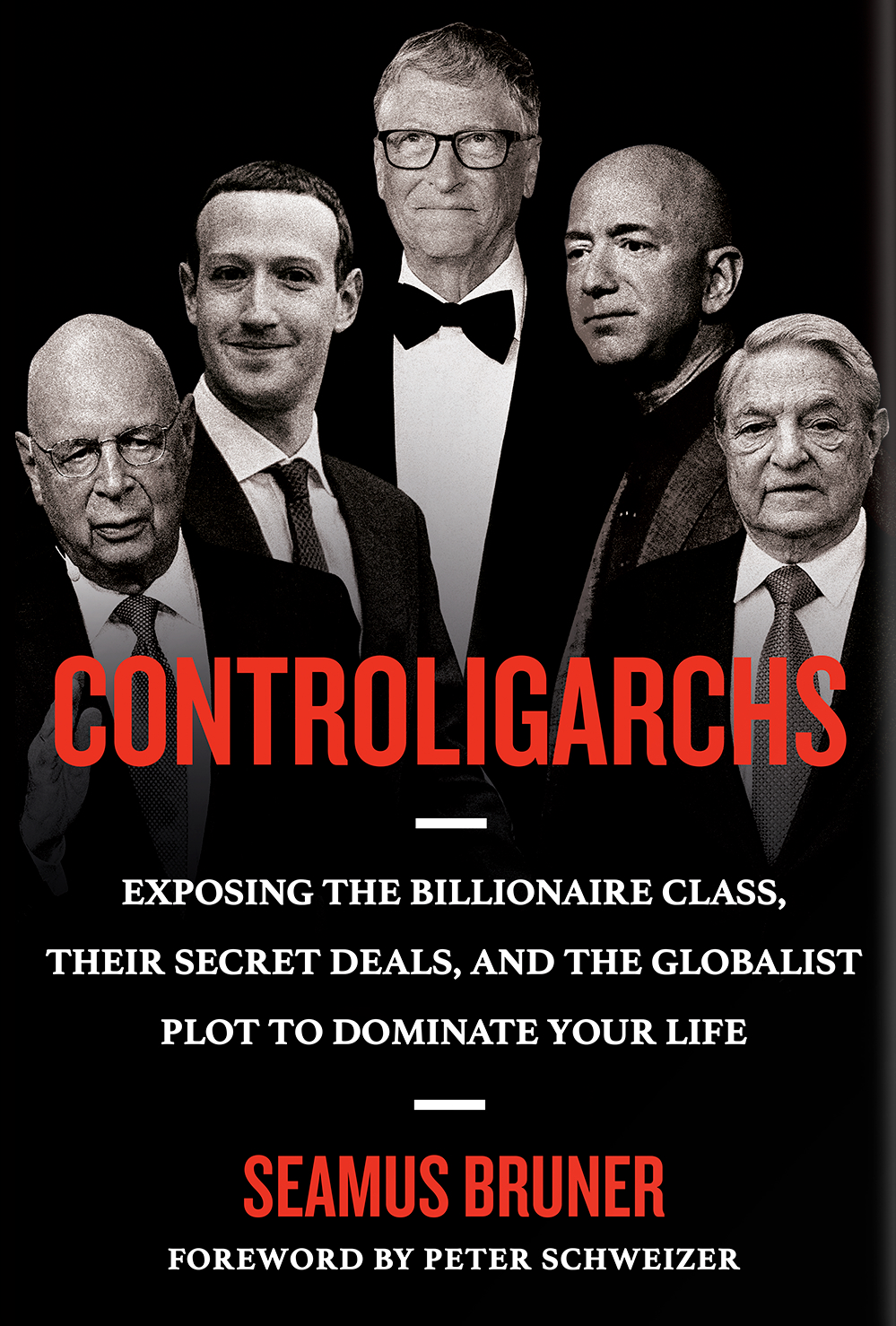 Screen time boomed during the pandemic, for obvious reasons, and Big Tech profits soared with it. For example, Facebook's revenues climbed to more than $28 billion and its profits skyrocketed 50 percent, topping $11.3 billion, as nearly 2 billion people checked their newsfeeds daily.
And thanks, in part, to the pandemic, Zuckerberg's net worth practically doubled; in 2019, he was worth $62.3 billion, and now he's worth nearly $120 billion according to Forbes' real-time billionaire tracker.
The pandemic drove growth in another sector that Zuckerberg and other VR entrepreneurs—at least indirectly—benefit from: pornography.
"More and more people are turning to VR porn during self-isolation for comfort from depression, anxiety, and frustration," Business Insider reported. New York City health officials even encouraged  self-stimulation as a way to stop the spread of COVID, declaring that "you are your safest sex partner."
VR porn startup called VR Bangers saw 30 percent growth in sales. Its CEO Daniel Abramovich attributed the surge to the fact that "people are going crazy at home." VR Bangers touts Meta's Oculus headset compatibility and offers how-to guides for getting started on Zuckerberg's preferred VR platform.
Controligarchs reveals that the creator of the Oculus VR headset (no longer with Meta) aims to "make VR porn better with nerve implants." Apple (with its Vision Pro headset) and Microsoft (with its Hololens headset) are seeking to join Meta in race to create VR products that consumers love. Neither company has advertised any plans to bring VR porn to its platform but at least one top level Microsoft executive appears to be a fan.
Microsoft's virtual reality chief, Alex Kipman, shocked his coworkers when he reportedly watched VR porn in front of subordinates. Microsoft employees were "incredibly uncomfortable" and compiled a list of complaints against Kipman. The New York Post reported last year that executives like Kipman have "long been considered 'Golden Boys' that have long been protected by executives including Gates and former CEO Steve Ballmer."
Microsoft CEO Satya Nadella pledged in 2014 to clean up creepy culture at the company and crack down on "talented jerks." The Post reported this effort took on "new urgency" after allegations of "decades of pervy workplace behavior by Microsoft co-founder Bill Gates" surfaced in 2021. Microsoft claimed it was "unaware of any reports" that Kipman had been watching VR porn in the workplace.
Doctors and scientist are worried about the rise in VR porn. According to clinical psychologist Daniel Sher, "the idea is that your brain becomes accustomed to the extreme levels of stimulation that hardcore porn use provides." He added that "then, when you're with a real-life partner, your brain is not sufficiently stimulated to get an erection." Psychologist Perpetua Neo has said that "the more you lock yourself away from the world, the more your world shrinks."
A study in the Computers in Human Behavior journal found VR porn is more arousing than "2D porn" and that "first person or 'participant' perspective consistently induced greater arousal relative to a voyeuristic view." These findings indicate that consuming VR porn has deleterious long-term effects that outweigh any short-term thrills.
Controligarchs documents extensively how the addictive qualities of Meta's and other Big Tech companies' products combined with pornography amount to a "dystopian present" that is highly profitable for the tech executives but dangerous for their users.
Seamus Bruner is the author of the new book, Controligarchs: Exposing the Billionaire Class, Their Secret Deals, and the Globalist Plot to Dominate Your Life, and the Director of Research at the Government Accountability Institute (GAI). Follow him @seamusbruner.